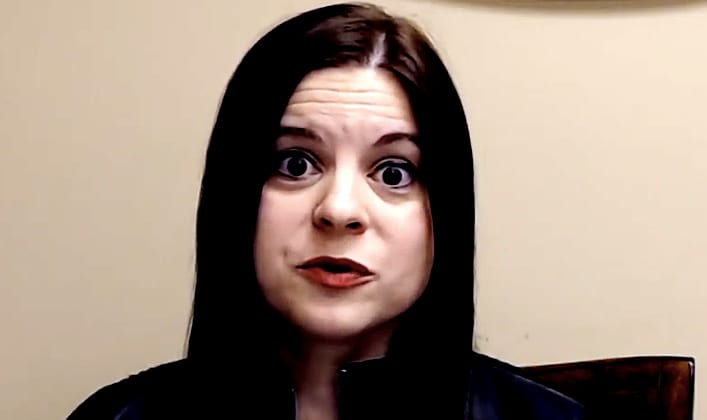 THE expression on Monica Cole's face reflects the mixture of shock and disgust she felt after seeing a short film showing two people doing abhorrent things to which no True Christian™ should ever be exposed.
Oreo's Proud Parent shows a young couple:
• Filling up a car with gas
• Washing up glass tumblers

• Cycling together
• Bringing home their groceries
• Cuddling on a couch.
The truly horrific aspect of the ad is that the couple are lesbians (eeeew!), and Cole, Director of of One Million Moms (OMM) – a montrous creation of Christian hate group the American Family Association (AFA) – now wants a national boycott of Oreo products.
According to this report, the unhinged bigot squealed:
Oreo and parent company, Mondelez International, have begun airing a gay pride commercial which has absolutely nothing to do with selling cookies. Mondelez International is attempting to normalise the LGBTQ lifestyle by using their commercials, such as the most recent Oreo ad featuring a lesbian couple, to brainwash children and adults alike by desensitizing audiences.

Cole continued:
The company is collaborating with PFLAG and celebrating their LGBTQ advocacy work.

It is obvious they are going after our children in a dangerous partnership with PFLAG. PFLAG is the most visible group showing support for LGBTQ youth and acceptance of this lifestyle.
So, what should Christians do to make clear to the company that support for proud parents of LGBT kids infuriates people of her ilk and makes Jesus sad?
The answer is a boycott of the company's brands: Oreo, belVita, Chips Ahoy!, Cadbury Dairy Milk, Honey Maid, Halls, Philadelphia, Ritz, Sour Patch Kids, Triscuit, Trident gum, and Wheat Thins.
A bit of background to the company's association with PFLAG and the Proud Parents commercial from Forbes:
In celebration of LGBTQ+ History Month this October, the company released both the film and a first-of-their-kind limited edition #ProudParent OREO Rainbow Cookies.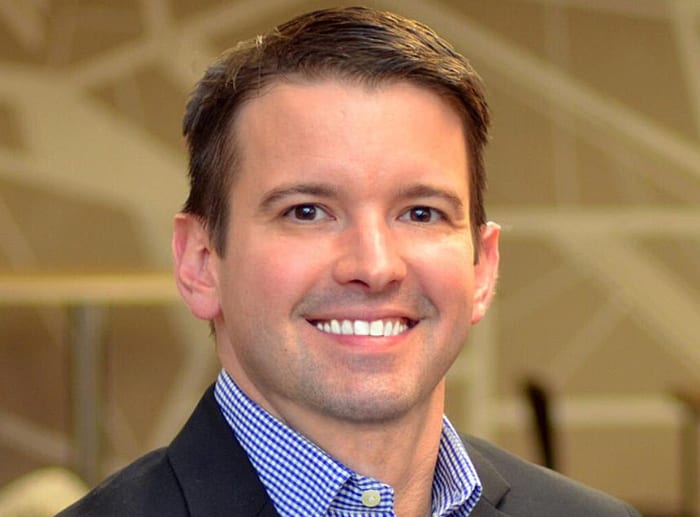 Justin Parnell, above, Senior Director of the Oreo Brand at Mondelēz, said:
Oreo has been celebrating families and encouraging moments of connection for decades, so a collaboration with PFLAG National, an organization dedicated to connecting LGBTQ individuals and their families, was a natural partnership for us. We also have a proud history of valuing diversity, fostering inclusion and publicly supporting the LGBTQ+ community, dating back to our, controversial, Pride-themed social post back in June 2012.

Oreo is proud to help drive PFLAG National's mission to help make the world a more accepting, affirming, and compassionate place, where all families belong.

Here in North America, we also have employee resource groups, such as our Rainbow Council, which is focused on building an open and inclusive environment at Mondelēz International for LGBTQ+ employees.

We will also be collaborating with PFLAG National and leveraging their expertise, training sessions and valuable resources to further educate and support employees in the United States through PFLAG National's Straight for Equality in the Workplace learning sessions and more.
Cole's call for a boycott will undoubtedly go the way of similar demands by the AFA and OMM that had zero impact – except to make these dotty outfits international laughing stocks.
LGBT companies they've targeted include 7-Eleven, Abercrombie & Fitch, American Airlines, Burger King, Calvin Klein, Ford, Hallmark Cards, Kmart, Kraft Foods, Microsoft, MTV, Paramount Pictures, Time Warner, Universal Studios, DreamWorks, IKEA, Sears, Procter & Gamble, Target, Walt Disney Company, and PepsiCo.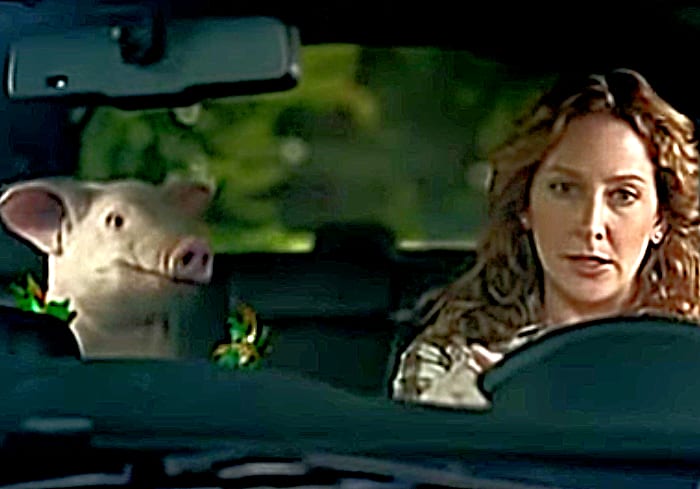 A while back OMM made idiots of themselves after claiming that a Geico car insurance ad showing Maxwell the Pig in a vehicle with a female of the human variety promoted "bestiality."
In 2015, OMM slammed a Campbell's ad that depicted two dads taking care of their child by feeding him Campbell's Star Wars soup. This, they said, "normalised sin."
In 2019,OMM complained about ads airing on The Hallmark Channel for wedding planning site Zola, which featured two brides kissing at the altar. In response, Hallmark's parent company Crown Media pulled the ads. After protests from the public, including celebrities Ellen DeGeneres and William Shatner, Crown Media reversed their decision and stated they would reinstate the ads.
In 2020 Burger King was their target for using the word "damn" in a television commercial.
Hat tip: BarrieJohn
• Please report any typos/errors to barry@freethinker.co.uk
If you'd like to buy me a cup of coffee – and boy, do I get through a LOT of coffee keeping this site active – please click the link below.
I'd love a cup of coffee