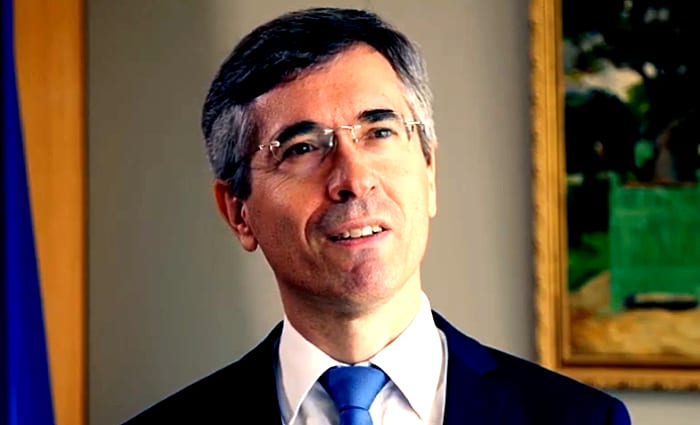 THE day after French Ambassador to Malaysia, Frédéric Laplanche, above, was sent a book entitled The Sublime Qualities of the Prophet Muhammad in order to 'educate' him about Islam, three people were killed and several more wounded by a suspected Islamist in the southern French city of Nice.
The book, according Coconuts KL, was sent to Laplanche yesterday by Malaysia's Religious Affairs Minister Zulkifli Mohamad Al-Bakri.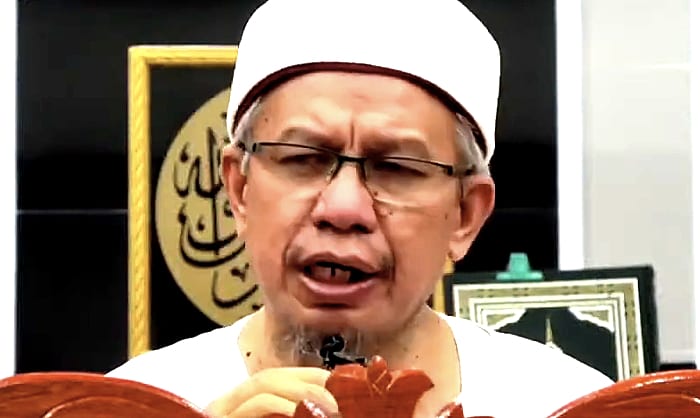 The gesture was apparently Al-Bakri's way of telling the ambassador that Malaysian Muslims, along with those in other Islamic nations, take a very dim view of France's laissez-faire attitude towards Charlie Hebdo's caricaturing the prophet.
He said that the book would help to educate France on the Islamic messenger's ways and mannerisms.
A much more appropriate a gift, I would venture, would be Mohammed's Believe it Or Else!
On the same day – Mohammed's birthday, by the way – Malaysia's Foreign Affairs Minister Hishammuddin Hussein released a statement condemning the republication by CH of cartoons depicting the prophet, saying:
Malaysia is gravely concerned over the growing hostilities towards Muslims. We strongly condemn any inflammatory rhetoric and provocative acts that seek to defame the religion of Islam as the world has recently witnessed in the forms of populist speeches and publication of blasphemous caricatures depicting the Holy Prophet Muhammad.
In this latest act of terrorism, an attacker, aged around 25, cried "Allah Akbar" as he carried out an assault on people inside the Notre-Dame basilica in the heart of the city.
Three people were killed: a male church warde, a female worshipper who, according to numerous sources, was beheaded and and a woman, seriously injured, who died nearby after fleeing the church to take refuge in a bar.
A suspect has been arrested. A police source said he was shot and wounded as security forces intervened and was taken to hospital.
The condition of the other people who were injured was not immediately clear.
Nice Mayor Christian Estrosi was among the first to give details of the attack on social media – and was quick to attribute the attack to Islamist radicalism.
Enough is enough, it is now time for France to exempt itself from laws on peace to wipe out Islamo-fascism once and for all from our territory.
Condemnation also came from religious groups – Christian and Muslim – denouncing the barbarity.
The Turkish Foreign Ministry "strongly condemned" the attack in a statement, offering its "condolences to the relatives of the victims". A spokesman for President Recep Tayyip Erdogan tweeted his condolences in Turkish and French. Ibrahim Kalin said:
We will fight all kinds of terror and extremism with determination and in solidarity.
Tensions between France and Turkey have escalated over the past few days with Erdogan denouncing Macron, accusing him of leading a "hate campaign" against Islam and questioning his "state of mental health. France recalled its ambassador in Ankara in retaliation.
***Update***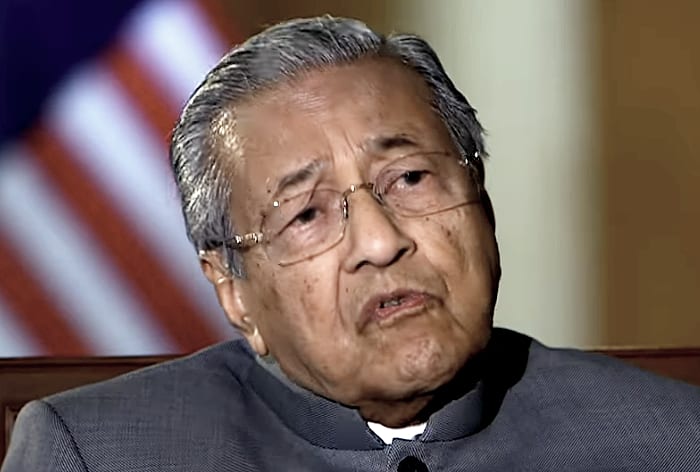 Mahathir Mohamad, above, Malaysia's two-time former Prime Minister, took to Twitter to claim that:
Muslims have a right to be angry and kill millions of French people for the massacres of the past.
He posted his remark just hours after the Nice atrocity.
In another post he said:
Irrespective of the religion professed, angry people kill. The French in the course of their history has killed millions of people. Many were Muslims.
Hat tip: BarrieJohn
• Please report any typos/errors to barry@freethinker.co.uk
If you'd like to buy me a cup of coffee – and boy, do I get through a LOT of coffee keeping this site active – please click the link below.
I'd love a cup of coffee