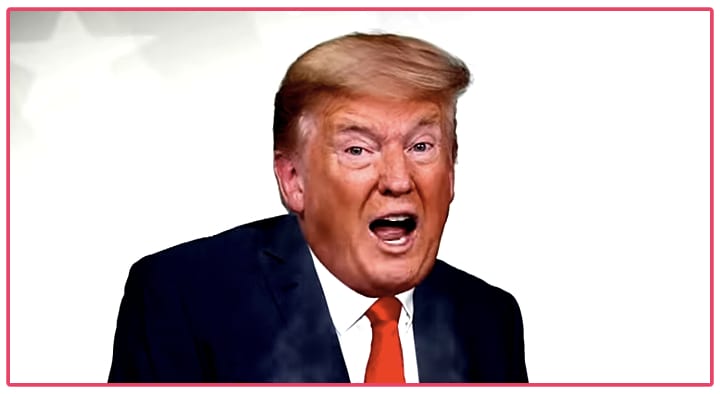 DECLARING that he's moved from the Presbyterian camp to being a 'non-denominational,' Donald Trump said he believed that the Almighty intervened to cure him of the effects of the coronavirus.
According to Premier, Trump revealed that he "tuned into several virtual church services" during the height of the Covid-19 pandemic and said his belief that God was intimately involved in his personal recovery from the virus.
I said, 'There were miracles coming down from heaven.' I meant it. Melania and I are very thankful to God for looking out for our family and re-turning us to good health.
Having been confirmed into the Presbyterian Church as a child, Trump told the Religion News Service he identifies as a "non-denominational" Christian.
Trump, who is polling strongly with US evangelicals ahead of the election, said he was taught bu his parents about:
The importance of faith and prayer from a young age.
However, having had a long-standing affiliation with the Presbyterian Church, he now prefers to be classed as a non-denominational, along with many of the evangelicals who support him.
A recent Lifeway Research poll found that more than half of US protestant pastors (53 percent) are set to vote for Trump in the November 3 election, which represents a significantly higher level of support in comparison to this point during the 2016 presidential race. Just 1 in 5 (21 percent) of those surveyed said they will vote for Trump's Democratic rival and former Vice President, Joe Biden, a Catholic.
• Please report any typos/errors to barry@freethinker.co.uk
If you'd like to buy me a cup of coffee – and boy, do I get through a LOT of coffee keeping this site active – please click the link below.
I'd love a cup of coffee