RUMBLINGS of discontent with France among Muslim countries began surfacing earlier this month when French President Emmanuel Macron said Islam was 'in crisis' and promised to strengthen a law that officially separates church and state in France.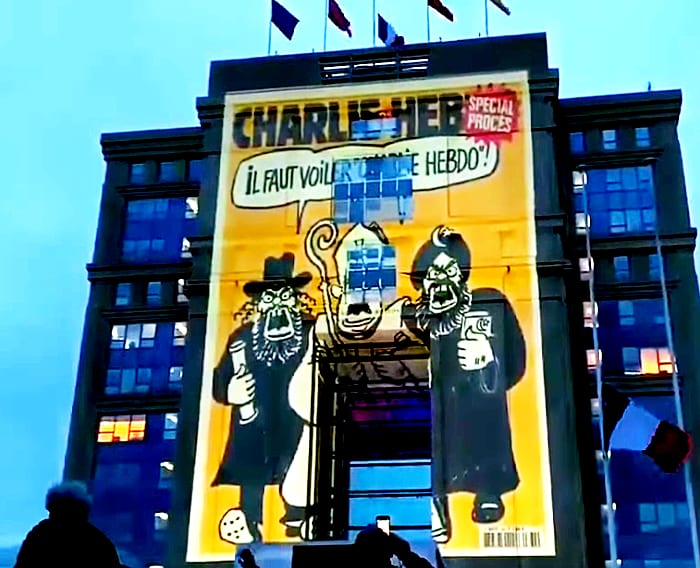 This escalated into a full-blown row after Macron attended a high-level ceremony dedicated to Samuel Paty, the Paris teacher who was beheaded for showing students caricatures of Prophet Muhammad. This tribute was followed with the projection of Charlie Hebdo cartoons featuring the prophet Mohammed onto government buildings.
According to Deutsche Welle (DW) Macron's actions prompted Turkish President Recep Tayyip Erdogan to accuse France and Europe on Saturday over what he saw as:
Rising Islamophobia … What problem does this person called Macron have with Muslims and Islam? Macron needs treatment on a mental level.

What else can be said to a head of state who does not understand freedom of belief and who behaves in this way to millions of people living in his country who are members of a different faith?

Aljazeera reported that Erdogan then said a day later that Macron "had lost his mind."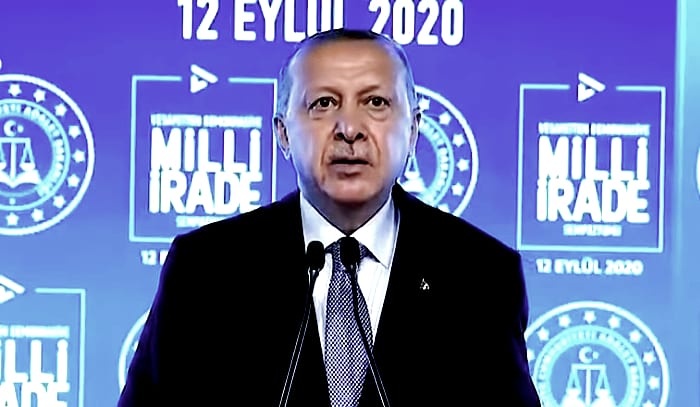 Erdogan, above, a devout Muslim who has brought Islam into the mainstream of politics in Turkey, had already clashed with Macron on the subject prior to the Paty's murder.
Macron had pledged to fight "Islamist separatism" that threatened to take hold of some Muslim communities around France. Erdogan then accused him of "a clear provocation" that showed the French leader's "impertinence."
Paris condemned Erdogan's remarks as "unacceptable," adding that adding it was recalling its envoy to Ankara to discuss the matter.
A French presidential official told AFP:
Excess and rudeness are not a method. We demand that Erdogan change the course of his policy because it is dangerous in every respect.
France was not the only country that Erdogan criticised in his speech on Saturday. The Turkish president also warned that Europe was beset by:
An Islamophobia disease. They, Europeans, speak of secularism. But there's nothing like secularism there. It's all a lie. A lie, a lie, a lie.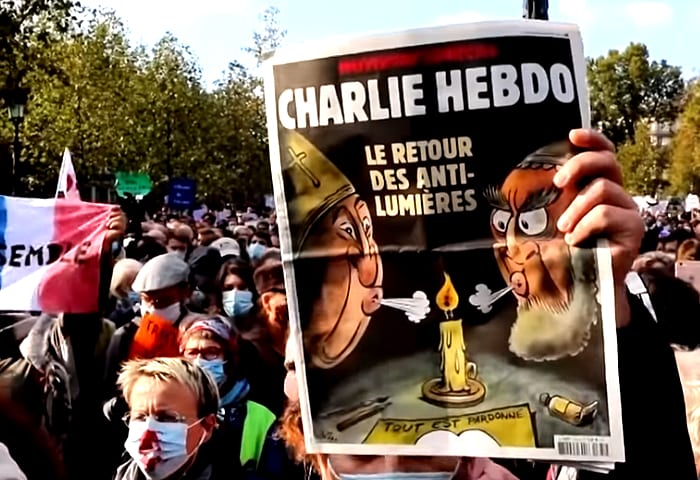 Erdogan blasted Germany for police raids last week that included a mosque in Berlin.
The raid, involving over 100 police personnel in Berlin searched several businesses and a mosque suspected of fraudulently claiming subsidies related to the coronavirus pandemic, seizing €7,000 in cash, data storage devices, computers and files.
Erdogan said there was no justification for the Berlin raid, which was "carried out in a disrespectful manner."
Meanwhile it's reported by Reuters that France's ambassador to Pakistan was summoned at the weekend and given a sharp talking to over Macron's reaction to Paty's murder.
Pakistani Foreign Minister Shah Mehmood Qureshi said the French ambassador in Islamabad had been summoned to be given a diplomatic protest against Macron's "irresponsible remarks".
Reuters also reported that Pakistan's Prime Minister Imran Khan called on Facebook to ban "Islamophobic" content on its platform.
Meanwhile, the BBC reports that a number of Muslim countries have begun a boycott of French products.
Aljazeera adds that Hashtags such as the #BoycottFrenchProducts in English and the Arabic #NeverTheProphet are across countries including Kuwait, Qatar, Palestine, Egypt, Algeria, Jordan, Saudi Arabia and Turkey.
In Kuwait, the chairman and members of the board of directors of the Al-Naeem Cooperative Society decided to boycott all French products and to remove them from supermarket shelves.
The Dahiyat al-Thuhr association took the same step, saying:
Based on the position of French President Emmanuel Macron and his support for the offensive cartoons against our beloved prophet, we decided to remove all French products from the market and branches until further notice.
Hat tip: BarrieJohn (boycott reports)
• Please report any typos/errors to barry@freethinker.co.uk
If you'd like to buy me a cup of coffee – and boy, do I get through a LOT of coffee keeping this site active – please click the link below.
I'd love a cup of coffee