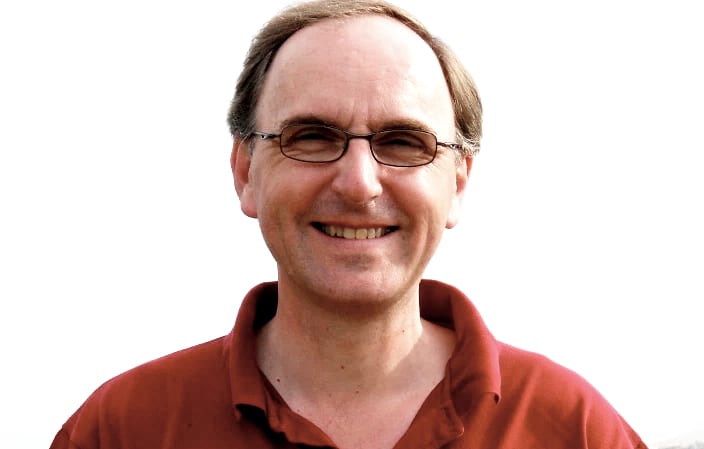 LAST year, in a case involving 'persecuted' Christian Seyi Omooba, dropped by a theatre company for expressing homophobic sentiments, an 'expert witness' – 'renowned theologian' and Conservative councillor, Dr Martin Parsons, above – provided an employment judge with a lengthy lecture on the biblical view of homosexuality.
Judge Elliott, to the dismay of Christian Concern, who solicited testimony from Parsons on behalf of Omooba, tossed Parsons' submission as "inadmissible."
In defending Omooba's views, Parsons said they were:
A fair and reasonable expression of Christian beliefs, as those beliefs have historically been held by the overwhelming majority of the Christian church throughout history.
The judge also rejected testimony from theatre critic David Lloyd Evans, who addressed the issue of homosexuality in plays and movies.
Now Christian Concern, co-founded by Omooba's father, pastor Pastor Ade Omooba MBE, is hoping that both testimonies will be heard this coming Thursday, November 19, when the Employment Appeal Tribunal in London will consider several decisions made in the case, "including a review into the decision to exclude the expert reports."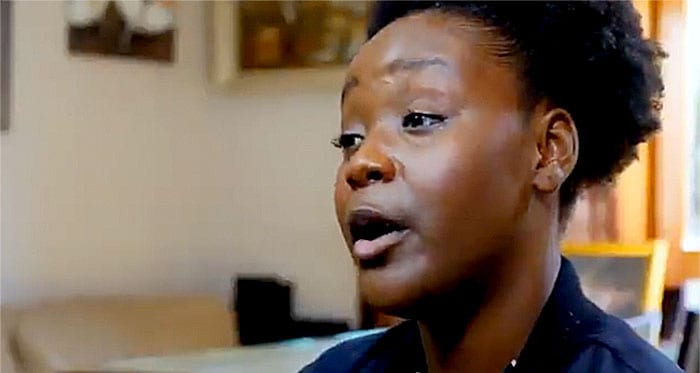 Omooba, above, is suing the Leicester Curve Theatre and her agent, Global Artists Agency, over her removal of her role as the lesbian character Celie in a stage version of The Color Purple after it was discovered that she'd posted homophobic views on Twitter in 2014.
The theatre argues that the post was "deeply offensive to the LGBTQ community", so that the production could not go ahead with Seyi in the lead role.
Ahead of the hearing, Omooba, 25, commented:
The theatre gave me the choice to either retract a statement regarding my faith or lose my job. I could not do this, not even to save the career that I love. The agency made a decision to terminate my contract based on false information. As I continue to seek justice I call on the courts to allow this expert evidence to be heard.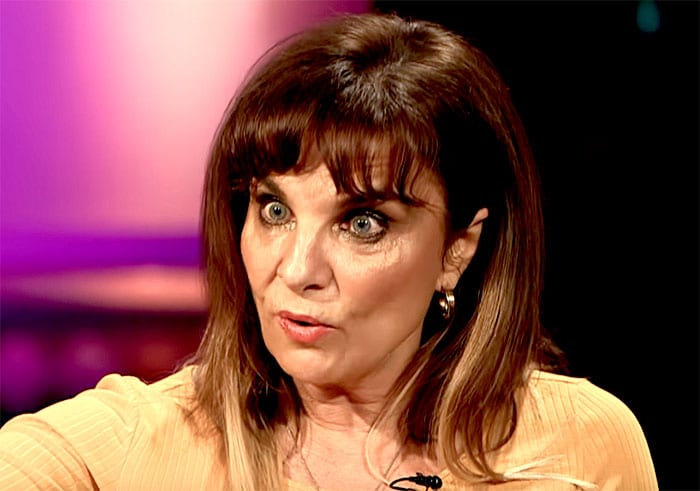 Enter Christian foghorn Andrea Minichiello Williams, above, Chief Executive of the Christian Legal Centre:
This story sends a chilling message to Christians, not only in the theatre profession but across our society, that if you express and hold mainstream Biblical views, you will be punished and will lose your career if you do not immediately renounce your beliefs.

We are deeply concerned that the evidence for such an important case, which has attracted global attention and concern, is being blocked by the courts.
Christian Concern reports that Seyi Omooba is doesn't believe that Celie is a genuine lesbian, despite numerous articles that allude to the character's homosexuality.
The most recent piece I could find about the lesbian content of The Color Purple was published by the Daily Californian in February this year.
Alex Jiménez wrote:
"The Color Purple" is the only Pulitzer-winning novel to feature a lesbian protagonist and also be written by a woman. While Walker has never openly conformed to any one label under the "women-loving-woman" umbrella, she was openly and romantically involved with the singer Tracy Chapman in the 1990s, telling the Guardian, "(It) was delicious and lovely and wonderful and I totally enjoyed it and I was completely in love with her but it was not anybody's business but ours."
Subsequent endeavors, however, have tried to erode the significance of protagonist Celie's romantic relationship with Shug, her husband's mistress who pushes her to break free from the cycle of oppression and abuse that has worn her down. While the book is explicit both about the sexual encounters between Celie and Shug and the fact that they are in love with each other, Steven Spielberg's 1985 cinematic adaptation reduces their relationship to one kiss. Spielberg was criticized for this omission, but has also said he wouldn't do it differently if he could.
Given how many other themes "The Color Purple" grapples with — race, class, gender, sexual assault, domestic abuse, religion, the South — some might shy away from calling it a lesbian novel, which would seem to suggest that it is a book only about lesbianism. But to downplay Celie's lesbianism, which is significant for furthering and understanding the conversation around all these other topics, is to downplay how deeply intersectional Walker's novel is, created at a time when it was dangerous to put this kind of work out into the world.
• Please report any typos/errors to barry@freethinker.co.uk
If you'd like to buy me a cup of coffee – and boy, do I get through a LOT of coffee keeping this site active – please click the link below.
I'd love a cup of coffee