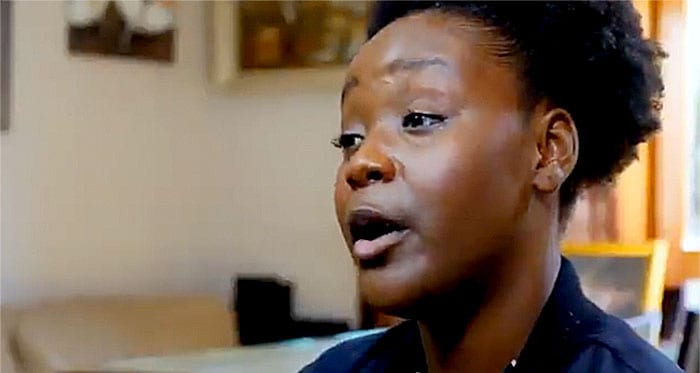 FURY abounds at Andrea Minichiello's Christian Legal Centre after an Employment Appeal Tribunal upheld a ruling that the testimonies of tw0 'expert' witnesses cannot be heard in a case involving actor/singer Seyi Omooba, above.

Omooba was sacked from her role as the lesbian character Celie in Leicester's Curve Theatre's production of The Color Purple after posting anti-gay hate statements on social media.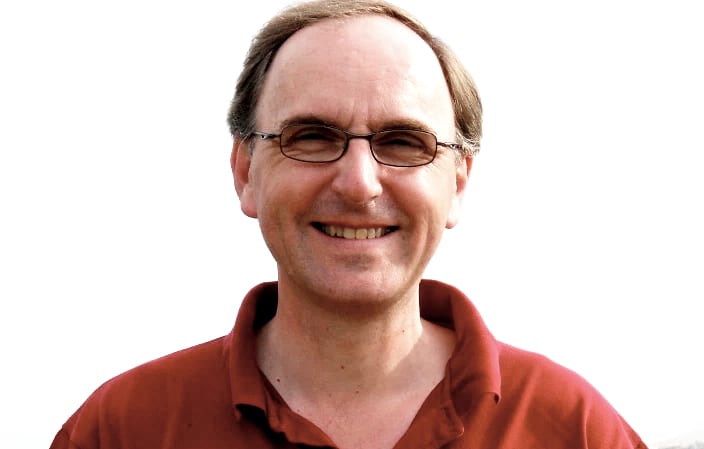 On November 17 we reported that last year, when Omooba first challenged her sacking with the help of William's outfit, employment judge Elliott disallowed a very long testimony provided by 'renowned theologian' and Conservative councillor, Dr Martin Parsons, above.
By the time I reached point 7 of what is essentially a lengthy religious tract my eyes glazed over, and I'm willing to bet the it had the same effect on the judge:
… The Bible sets out a story of salvation history, whereby man is created in the image of God. Through man's rebellion against God sin enters the world as a powerful spiritual force and corrupts both the world generally and particularly human nature so that whilst man still reflects the image of God, this is now a broken and distorted image.

God however, sets up a plan of redemption which culminates in God himself becoming incarnate as Jesus Christ. The Bible describes Jesus as both fully God and also fully and indivisibly man, who like the first Adam before the fall reflects the uncorrupted image of God. After Jesus' death and resurrection he sent the Holy Spirit to those who chose to follow him to renew and transform them, so that they too are increasingly transformed back to reflect the image of God i.e. becoming man as God originally created man to be.
Testimony? It's a bloody sermon, and Elliott was absolutely right to toss it.
Omooba and the CLC tried this week unsuccessfully to saddle a new judge, Mr Justice Griffiths, with Parsons' testimony again – as a well as a witness statement provided by theatre critic David Lloyd Evans, who addressed the issue of homosexuality in plays and movies.
Today Evans, writing for The Spectator, said:
I've been asked to submit an expert opinion in this case and I'm obliged not to take sides, but I don't think it harms my impartiality if I say that I disagree with Miss Omooba. It seems to me that gay sex is part of nature and that adults are free to do as they please in the bedroom. I'm not sure it's anybody else's business.
But:
This story takes us closer to the creation of a class of untouchables. How long before any devout Christian who disapproves of gay sex will find it impossible to secure employment?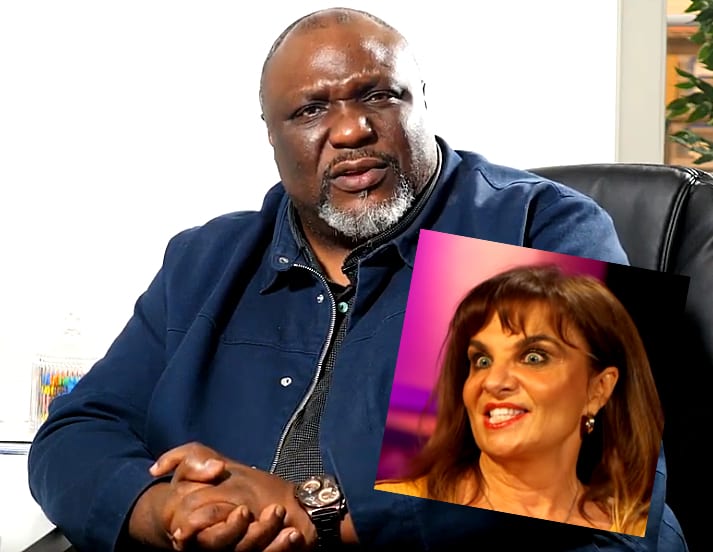 Omooba, by the way, is the daughter of Ade Amooba, above, who co-founded CLC's Christian Concern along with Williams (inset).
What Omooba and the CLC conveniently withheld from evidence given to the tribunal was an open letter written to Omooba by the author of The Color Purple, Alice Walker, who supported the theatre's action.
Writing for Warwick University's The Boar a year ago, Abigail Hughes said:
Celie – the character Omooba was to play – has a sexual and, arguably, deeply emotional relationship with a woman during the novel, causing critics to often argue that she is gay.

This is particularly poignant given the ongoing debate about who should be allowed to play LGBTQ+ characters. In this case, however, The Color Purple's author, Alice Walker, firmly stated in an open letter addressed to Omooba that playing Celie 'while not believing in her right to be loved' would be a 'betrayal of women's right to be free.'
Hughes added that Walker expressed support for theatre's action whilst expressing "heartfelt compassion" to Omooba.
In her open letter, Walker was also unequivocal about Celie's sexuality, stating that she is 'not attracted to men.' The importance of Walker's opinion as the author of the book is debatable, but her clarity in discussing Celie's sexuality directly contradicts Omooba's claim that Celie is not gay.
I'd say it's a darn side more relevant to the case than the Christian crap written Parsons, and I hope that the theatre uses it in its defence.
In another report of Walker's open letter, the New York Daily News quoted the Pulitzer Prize winner as saying:
In much of my work I encourage the reader to question everything. I have been urging a questioning and reconsideration of all the so called 'holy' books for over forty years.

The Bible, like the Koran, like the Talmud, and others that claim to teach the best way for people to live, must be interrogated, questioned, and respectfully deconstructed. Love, however it may be expressed, is to be honored and welcomed into the light of our common survival as a consciously human, race.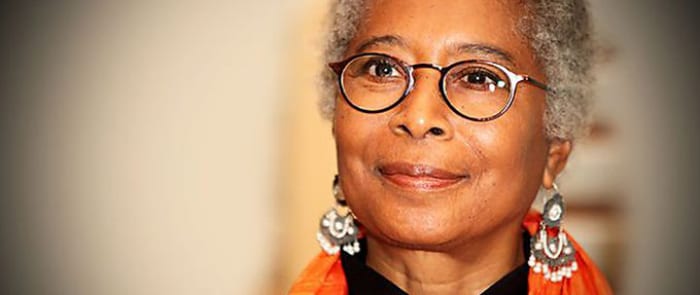 It should be noted that Walker, above, has nothing but contempt for Christianity. A profile published by the Freedom From Religion Foundation (FFRF), says:
Walker, rebelling against the misogyny of Christian teachings and the imposition of a white religion upon the enslaved, wrote: 'We have been beggars at the table of a religion that sanctioned our destruction.'
FFRF points out that in Anything We Love Can Be Saved (1997) Walker wrote:
It is chilling to think that the same people who persecuted the wise women and men of Europe, its midwives and healers, then crossed the oceans to Africa and the Americas and tortured and enslaved, raped, impoverished, and eradicated the peaceful, Christ-like people they found. And that the blueprint from which they worked, and still work, was the Bible.
After judge Griffith's rejected both testimonies today (Wednesday), the CLC's sister organisation, Christian Concern, quoted Omooba as saying:
Since I lost the role as Celie and was fired by my agency I have not been employed. All doors have been intentionally closed to me and people who used to give me the time of day now ignore me. My career was more than a job to me, it was something that I loved.

When I heard that the expert evidence was being rejected, I didn't understand how a judge would not want experts in their field to help decide a case if you wanted it to be fair. It was upsetting, as is this ruling, but we are determined keep fighting for justice.
Williams added:
Two experts in their field have now been silenced in this crucial case for Christian freedom. Are we really saying that Christians should not be actors or be able to voice their opinions and beliefs in public?

It is astonishing that we have had to provide proof on what the Bible says about marriage being between a man and a woman. Not so long ago this would have been self-evident.

Many earlier cases of this kind have been rejected by courts on the grounds that we provided no expert evidence to prove that. However, when we do provide expert evidence, the courts refuse to consider it. One cannot help the impression that the courts treat Christian cases as too sensitive to afford a fair trial, for the fear of ending up with a politically incorrect result.

This case raises deep cultural issues on whether Christians have the freedom to hold and express Biblical mainstream views in public without fear of losing their careers and we will continue to seek justice at the full hearing in February.
• Please report any typos/errors to barry@freethinker.co.uk
If you'd like to buy me a cup of coffee – and boy, do I get through a LOT of coffee keeping this site active – please click the link below.
I'd love a cup of coffee