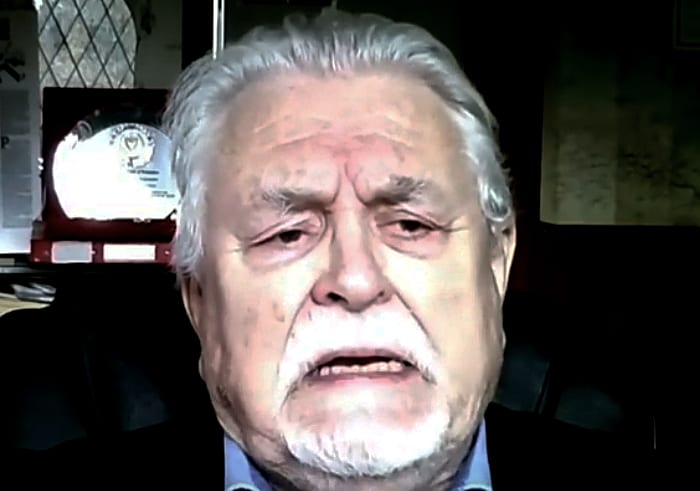 A NORTHERN Ireland member of the House of Lords – Lord Maginnis of Drumglass, above – has reportedly refused to accept a damning report that found him guilty of 'bullying' and 'harassment' of a security guard and of  'homophobic' verbal attacks on two gay MPs.
The former Ulster Unionist Party (UPP) MP is described by a former colleague as a man who:
Espouses deeply held Christian views on morality.
David Campbell, ex-UUP chairman, said in a letter published by Northern Ireland's News Letter:
Maginnis is deeply concerned at the increasing public portrayal of non-normal sexuality as normal, particularly when our children are exposed to it. He may well have fallen into a trap carefully laid for him.
According to Westminster Confidential, Maginnis was suspended for at least 18 months after the House of Lords Conduct Committee, chaired by Lord Mance, a former Supreme Court judge, found him guilty. He could be suspended for longer if he refuses to undergo behavioural training.
But the peer, who equated homosexuality with bestiality in an interview on BBC Northern Ireland's Stephen Nolan show in June 2012, refuses to accept he had done anything wrong.
In the Nolan interview Maginnis said he was opposed to gay marriage because it was "unnatural" and he did not believe society should "have imposed on it something that is unnatural". He enquired:
Does that mean that every deviant practice has to be accommodated? Will the next thing be that we legislate for some sort of bestiality?
That rant prompted the UUP leader, Mike Nesbitt, to say Maginnis's views were made a personal capacity and did not reflect party policy.
Maginnis's remarks were also condemned by gay rights groups. That same month Nesbitt withdrew the UUP party whip from Maginnis who subsequently resigned from the party on 28 August 2012.
A year later, in August 2013, Maginnis was found guilty of an "angry and abusive tirade" following a road rage incident.  He was been ordered by Dungannon Magistrates Court to pay a £200 fine and the same amount in compensation to Keith Kirk whom he admits he called:
A yellow bellied bastard.
So what landed the cantankerous old bigot in the doo-doo this time?
First, his suspension relates to a run-in he had with a security guard, Christian Bombolo, when he forgot his security pass and demanded to be let into parliament without one.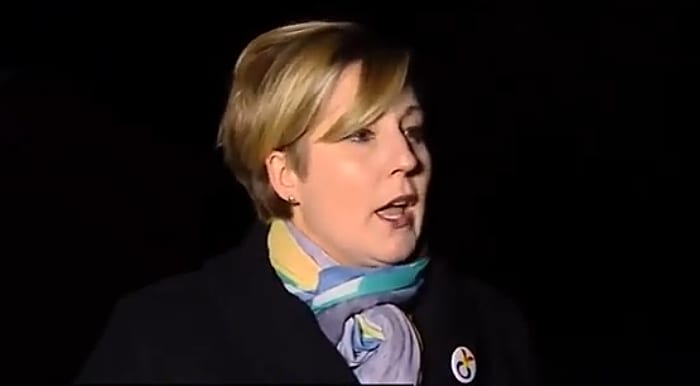 The exchange became so toxic that an MP who witnessed the incident, Hannah Bardell, above, a Scottish National Party MP, intervened only to be attacked by the peer using homophobic language.
The second incident happened at a meeting of the Armed Forces All Party Parliamentary Group which was chaired by Luke Pollard, Labour MP for Plymouth, Sutton.
The dinner meeting broke up before Maginnis could ask  a question and he blamed  Pollard for this. House of Lords Conduct Committee report says:
Later in the evening Lord Maginnis sent an email to James Gray MP (the Chair of the APPG), copied to a number of other parliamentarian, with the subject heading 'Discrimination by Homos.'
Gray described the peer's conduct at the meeting and the content of his email as "completely and utterly unacceptable".  He requested that Lord Maginnis withdraw his remarks and apologise, without which he would not be welcome at any future APPG events.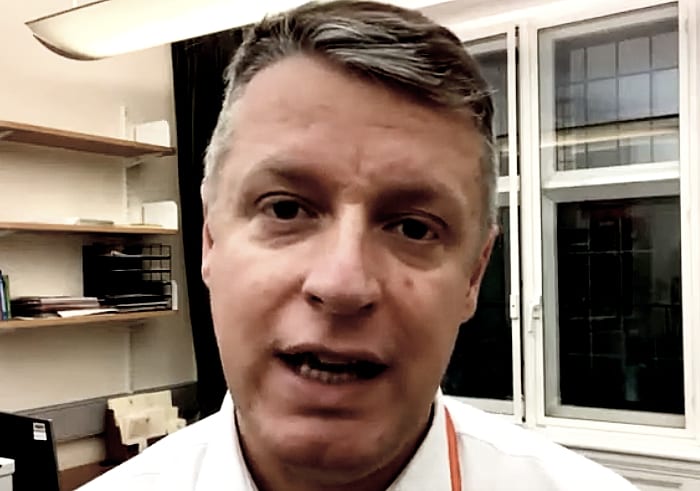 Maginnis replied that Pollard, above, was:
Obviously part of the ongoing campaign against me because of MY views on the matter relating to the Cameron initiative [same-sex marriage].
He added that he was:
Getting somewhat irked by being discriminated against so, as for any apology, forget it!
Toby Perkins, Labour MP for Chesterfield, who was also a member of the group, informed the parliamentary committee that he overheard  Maginnis saying:
I am not going to be bullied by queers.
Perkins said that Lord Maginnis's:
Entire tone was unapologetically homophobic, aggressive and disrespectful. It made me feel that it was not a safe environment for – I mean, particularly for people who were gay.
Though denying any wrongdoing,  blamed part of his behaviour on his type 2 diabetes and arthritis.
Writing for Westminster Confidential, David Hencke said:
This is yet another peer who seems to think that bullying and harassment and in his case homophobic views are quite acceptable. While I am sure that most peers do know how to behave, it looks as though a small minority are still clinging on to outdated views and remarkably aggressive behaviour.
The parliamentary standards watchdog further infuriated the peer  with its behavioural training demand.  He responded in this video by saying:
At 83 years of age, having been a principal of a primary school for many years; having been a major in the army for 12 years, having been a parliamentarian for 37 years, I am not about to go through some mockery that is deemed to be justice. Absolutely not!
Hat tip: Gill Kerry
• Please report any typos/errors to barry@freethinker.co.uk
If you'd like to buy me a cup of coffee – and boy, do I get through a LOT of coffee keeping this site active – please click the link below.
I'd love a cup of coffee