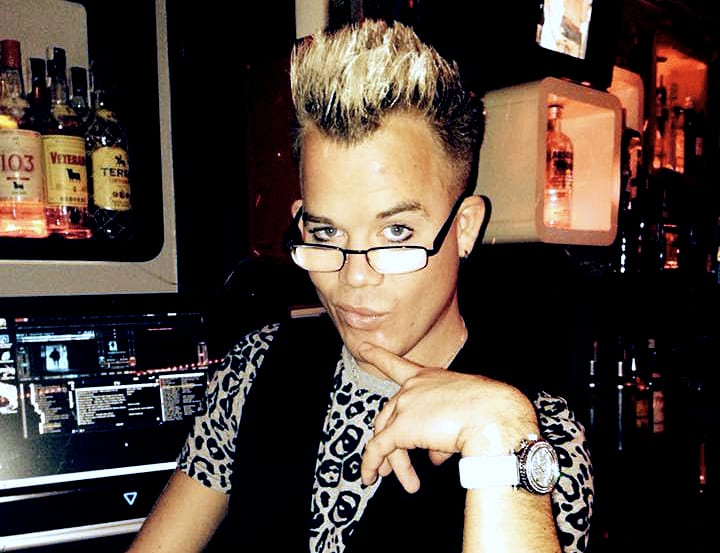 WHENEVER my bartender friend Sammy Kruz, above, and I meet up the conversation immediately turns to movies, and last night he practically ordered me to watch The Prom.
This is a musical comedy about a band of washed-up actors who descend on a small town in Indiana to help a lesbian teen who finds herself at the centre of a tsunami of Christian-based intolerance.
Sammy, who works at Sensations in my home of Benidorm, said:
You're gonna love it because the Christians hate it … oh, and so do the gays!
He was right on both counts. First, the Christian outrage.
After explaining that the story is about a school that decides to cancel its annual prom rather than allow a lesbian pupil to attend with her girlfriend, faith-based entertainment site Movieguide cuts to the chase. The Prom, its says in a barely literate paragraph, is:
Very strong abhorrent Romantic, politically correct, homosexual worldview that attacks Bible-believing Christians for their beliefs about sin and distorts the Bible in one major scene by claiming that the biblical commandment to 'Love thy neighbor,' 'trumps' biblical condemnations against other sins, especially biblical condemnations against homosexuality and cross-dressing, movie also attacks small town American values in places like Indiana wherever people still adhere to biblical morality.
It rated it -4 for "gross immorality, and/or worldview problems."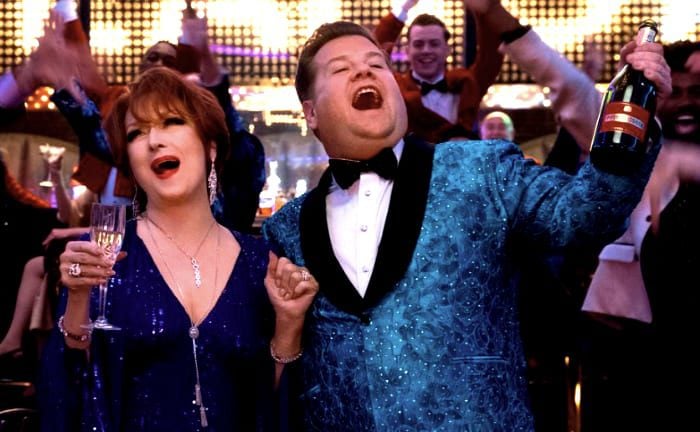 What's pissing off some in LGBT communities is the performance of Gavin and Stacey star James Corden, who appears alongside Meryl Streep and Nicole Kidman. Critics think the straight British star grossly overplays his character's effeteness. This prompted one Twitter user, Erik Anderson of Awards Watch to complain:
The main, and huge, drawback is James Corden. His performance is gross and offensive, the worst gayface in a long, long time. It's horrifically bad.
Another tweeted:
Ryan Murphy delivers some of his most uncluttered, concise directing ever in

#TheProm

and then gives James Corden a bullhorn to lisp through. Horrifying stereotypes abound. 'I'm as a gay as a bucket of wigs' among the gems. How? Why?
There's another issue: should a gay character be played by a heterosexual actor? Tweeted a third:
James Corden proves that society has progressed past the need for straight actors to play LGBT+ roles. There are countless LGBT+ actors who could've had the role in #TheProm his character doesn't feel like Corden is playing a gay man it feels like he's mocking gay men.
A similar debate arose when a theatre in the UK cast a straight Christian in the role of lesbian Celie in The Color Purple. That went horribly wrong when it sacked Seyi Omooba for using social media to trash gays.
Truth be told, I loved the movie – especially the scene in which a bunch of bigoted young Christians are told that it's not OK to cherrypick biblical verses. And Corden's campness did not upset me in the least.
Finally, what really pleased me was the fact that Indiana was chosen for this depiction of cruel Christian behaviour because this blood-red, Bible-lovin' state is the birthplace and home of America's very homophobic Vice President Mike Pence.
• Please report any typos/errors to barry@freethinker.co.uk
If you'd like to buy me a cup of coffee – and boy, do I get through a LOT of coffee keeping this site active – please click the link below.
I'd love a cup of coffee