DONALD Trump has been very friendly to Saudi Arabia during his stint as US President. Just this week he announced he's pushing through a massive arms deal with the Saudis even though everyone else thinks it's a bad move. He likes to be a zany madcap rebel that way. Meanwhile The Guardian reports: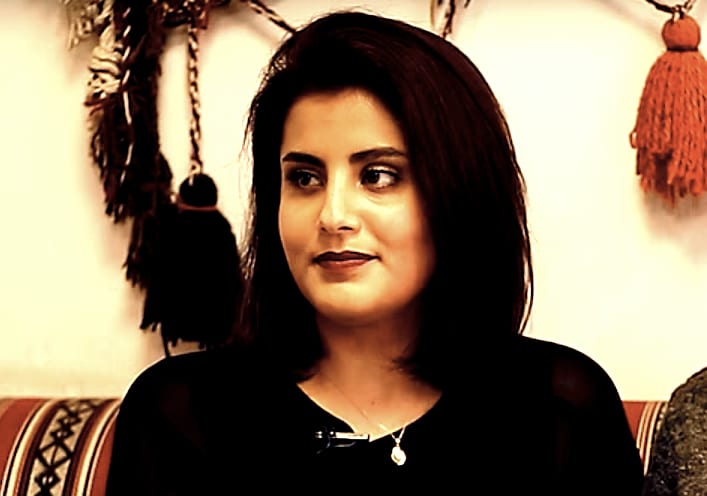 Loujain al-Hathloul, the Saudi women's rights activist detained three years ago by the Saudi government, has been sentenced to five years and eight months in jail after being found guilty of spying with foreign parties and conspiring against the kingdom.
But the court suspended two years and 10 months of her sentence, and backdated the start of her jail term to May 2018, meaning she only has three months left to serve.
"Only" three months, for a total of "only" three years, for the crime of campaigning for the rights of female human beings.
The Saudi kingdom has repeatedly denied that she was arrested for campaigning for women's right to drive, a right that was granted in 2018, but instead for mounting a campaign to undermine the royal family. The case underlines how little political dissent is allowed within the kingdom.
The original charge sheet included meeting British and other European diplomats, as well as applying for a job at the United Nations, and using her arrest in her CV. She was also accused of speaking to foreign press agencies and international human rights groups.
Well, you can make up any old charges, can't you, especially if you're Saudi Arabia (or North Korea or China or any number of authoritarian regimes). It's a big help being a theocracy though, because then you get to tell yourself and everyone else that you're doing God a favour.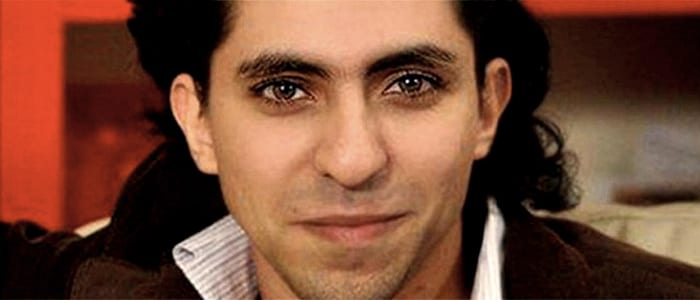 The need to defend the honour of Mister God is also why Raif Badawi, above, has been languishing in a Saudi prison since 2012.
More than 50 German-speaking writers on Sunday called for the release of imprisoned Saudi blogger Raif Badawi in a letter to German President Frank-Walter Steinmeier and Foreign Minister Heiko Maas.
The letter described Badawi's "extremely worrying health condition" and urged German authorities to intervene. Berlin should seek his immediate release "in order to save the life of our colleague," the writers said.
The plea was sent out by the German chapter of PEN, an international organization dedicated to opposing "any form of suppression of freedom of expression." Its signatories included German novelist Herta Müller and Jewish author Barbara Honigmann, among others.
That was in September; of course he hasn't been released. But we mustn't single out Saudi Arabia for its hideous record on human rights – what about Iran? Trump hates them, in sharp contrast to his fan boy gushing over the Saudis, but that doesn't mean they're any more rights-respecting or humane than their rivals. PEN America earlier this month rebuked Iran for its treatment of another impudent woman.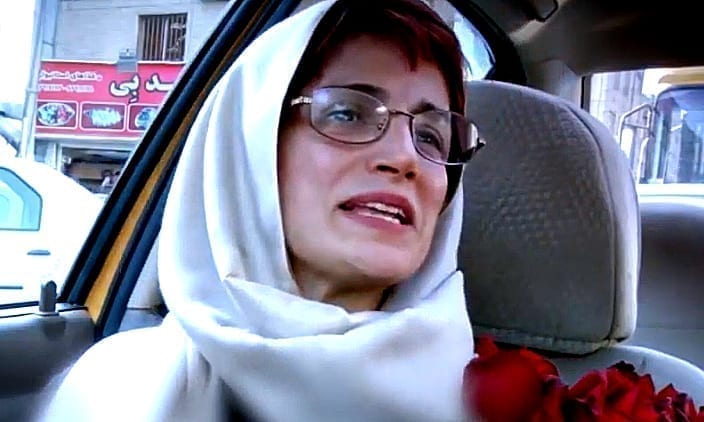 PEN America today condemned Iranian authorities for ordering the re-imprisonment of women's rights activist Nasrin Sotoudeh, above, winner of the 2011 PEN/Barbara Goldsmith Freedom to Write Award. Sotoudeh had been granted a temporary furlough on November 7 after she sustained a lengthy hunger strike and a bout with COVID-19. PEN America has repeatedly called for Sotoudeh's freedom and has marshaled thousands to sign a petition demanding her permanent release.
But Iran doesn't take advice from human rights organizations, Iran takes advice from a merchant who died 14 centuries ago.
Sotoudeh was first arrested two years ago on charges of collusion, spreading propaganda, and insulting Iran's supreme leader. She was sentenced to 38 years in prison and 148 lashes in 2019, of which she must serve at least 12 years. On Wednesday, PEN America joined a letter appealing to Iran's supreme leader to quash the unjust conviction and sentence against Sotoudeh, as well as the pending sentence against her husband, Reza Khandan.
In another corner of God's playpen, activist Zara Kay tweeted from Tanzania:
Okay so going into the police station because someone reported me in for blasphemy. Good luck
The group Atheists in Kenya issued a statement: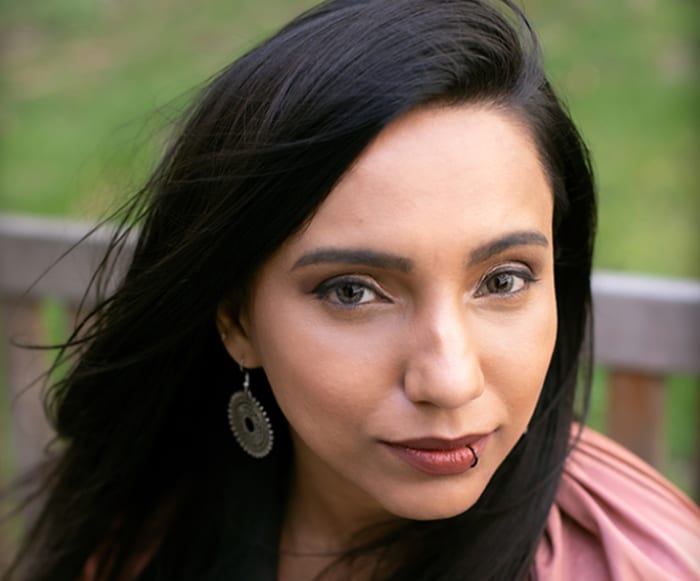 WE have received disturbing reports that founder of Faithless Hijabi, Zara Kay has been seized by the police and is currently in custody in Tanzania. It is alleged that she is being held for the offense of blasphemy.
We all know that Mubarak Bala, a Nigerian atheist and leader of the Nigerian Humanist Association was detained without charge for the offense of blasphemy. Blasphemy laws seek to restrict speech that may be perceived as offensive to prophets and holy personages.
Despite a global movement to abolish blasphemy laws, the laws remain in place. Some countries still hand down the death penalty for offences committed in contravention of blasphemy laws.
Blasphemy laws have no place in 21st-century. Tanzania, and African countries at large need to step up and protect basic principals of human rights and human dignity for everyone everywhere.
I'm very tired of this hidden undetectable unverifiable god who "tests our faith" by giving us absolutely no reason to believe it exists apart from centuries of stupid repetition, yet allows its followers to torment and persecute and kill us if we say we don't see any reason to believe this hidden god exists at all.
Tell me this: what would be different if the god did exist but never gave us any real reason to think so? The answer is nothing. The explanation for the hidden god is not that it's hiding but that it's a story. For all these centuries after centuries humans have been torturing each other for not believing the story, or believing the other story, or making up their own story, or changing some part of the story. It's time to throw out the damn story.