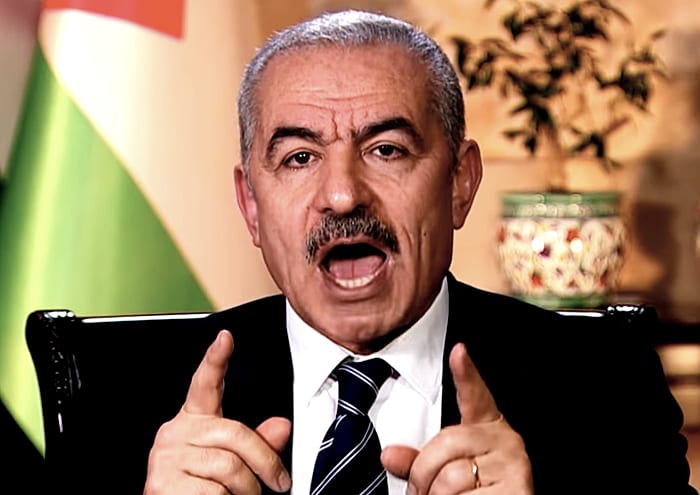 PALESTINIAN Prime Minister Mohammad Shtayyeh, above, has ordered an investigation after authorities learned that hundreds of young people had converged on a mosque last Saturday to dance and drink the night away.

Ynetnews reports that Palestinians from East Jerusalem, Ramallah and Bethlehem attended the event inside an inactive mosque at the Israeli-controlled shrine of Nabi Musa on the West Bankwhich featured alcohol and co-mingling of men and women – "both strictly forbidden in the Muslim faith."
Alleged to be the burial place of the biblical Moses the site also attracted "several indignant Palestinians" who broke up the celebration after partygoers shared online videos and images. Many social media users were said to be "livid." One enraged killjoy who helped stop the fun, was quoted by The Times of Israel as saying:
Whisky! Alcohol! Women! Tourism Ministry, this isn't religious morals. In fact, these aren't morals.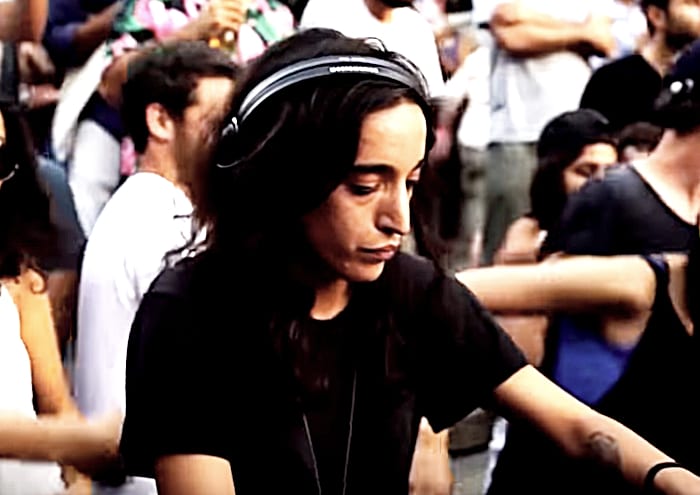 The news outlet also reported that the event was led by prominent Palestinian disc jockey Sama Abd al-Hadi, above. Originally from Ramallah,she is considered a pioneering artist in the budding Palestinian electronic music scene, as well as one of the first female DJs in an overwhelmingly male-dominated field.
She was arrested on Sunday night by Palestinian Authority police.
The site is the focal point of one of the most important pilgrimages for Palestinians, who arrive from Jerusalem to Nabi Musa during the spring. It is considered "exceptionally sacred."
The Palestinian Authority and the Palestinian Ministry of Tourism came under heavy fire after several of the people in attendance claimed the event was approved by the ministry.
After Shtayyeh announced the establishment of a commission of inquiry to investigate the event, Hussam Abu al-Rub, the Palestinian deputy minister for religious affairs, said that no permission was given to hold the party. He said:
What happened there is obscene. We will not remain quiet and persecute anyone who took part in it.
The Gaza-Strip-based terror organisation Hamas also issued a statement condemning the event.
What happened at the Nabi Musa Mosque is the desecration of the sanctity of the house of God. We condemn the fact that this was done with the official approval of the government of Mohammad Shtayyeh. All those responsible for this act must be brought to justice.
Palestinian Authority (PA) spokesperson Ibrahim Milhem said.
I feel disgust and rage about what happened at the Nabi Musa mosque … I do not know yet who is responsible for this sin, but whoever is will receive a punishment to fit the atrocity of what was committed.
And PA President Mahmoud Abbas's advisor on religious affairs weighed in with:
A mosque is a house of God; its sanctity is the sanctity of religion itself.
• Please report any typos/errors to barry@freethinker.co.uk
If you'd like to buy me a cup of coffee – and boy, do I get through a LOT of coffee keeping this site active – please click the link below.
I'd love a cup of coffee