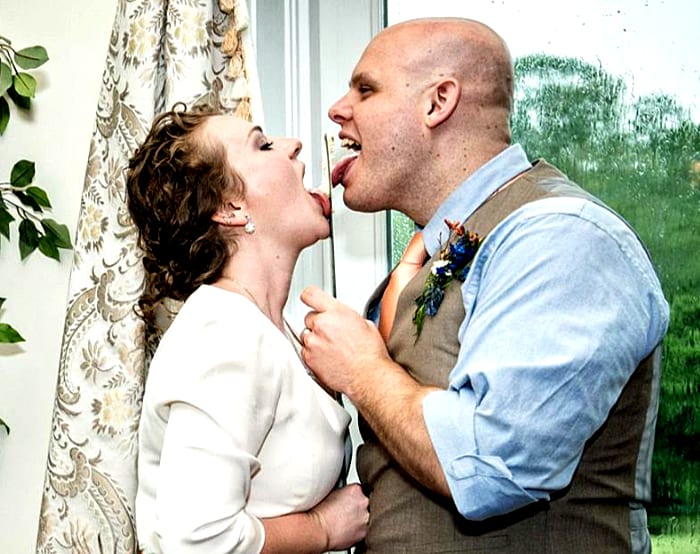 THE pic above is an example of the 'godly' work of Christian wedding photographer Bob Updegrove. It's apparently 'consistent with the Virginian's deeply held' biblical beliefs.
But ask Updegrove to photograph gay couple, and he will shriek "NO!" – and he's launched a lawsuit challenging a 2020 state law in Virginia that he claims would force him – eeew!!! –to do same-sex weddings despite his biblical beliefs regarding marriage.
The law in question is The Virginia Values Act that came into force on July 2020. making Virginia:
The first state in the South to enact comprehensive protections for the LGBTQ community against discrimination in housing, employment, public spaces, and credit applications.
According to Christianity Daily the new law:
Compels churches, religious schools, and Christian ministries to hire employees who do not share their stated beliefs on marriage, sexuality, and gender identity.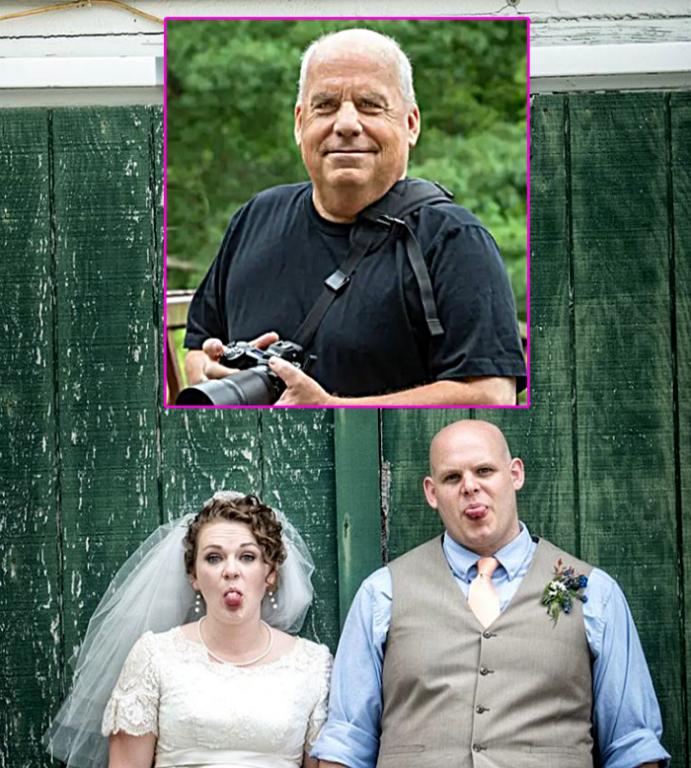 So Updegrove, inset above, shimmied off to America go-to place for "persecuted" Christians – Alliance Defending Freedom – which asserts that the new law also forbids Updegrove from making any public statements about his Christian beliefs in marriage on his own studio website because this kind of communication is now considered "discriminatory" in Virginia.
ADF said in a statement last September:
While Bob will happily serve anyone, he cannot express every message through his photography. And he shouldn't have to. There is enough room in our society for a wide variety of beliefs and viewpoints to peacefully coexist.

For example, hundreds of photographers advertise their services and willingness to photograph same-sex weddings on popular websites like 'The Knot.' Shouldn't Bob have the same artistic freedom as these other photographers?

Virginia doesn't seem to think so. With its new law, it is demanding that people like Bob embrace the state's preferred ideology or face the consequences.

And there are some serious consequences.

Under the Virginia law, if Bob declines to participate in a same-sex ceremony, or even explains his beliefs about marriage on his website, he faces initial fines of up to $50,000 and then $100,000 per additional violation. These fines would be crippling to a small-business owner like Bob.

Bob also could face court orders demanding that he violate his beliefs. Bob's only other option would be to close down his business.
It added:
That's an impossible choice. And it's one that Bob shouldn't have to make. The Constitution protects the right of all people to peacefully live and work according to their beliefs without fear of unjust punishment.

Unfortunately, Virginia seems to have forgotten that.

And that's why Bob is taking a stand.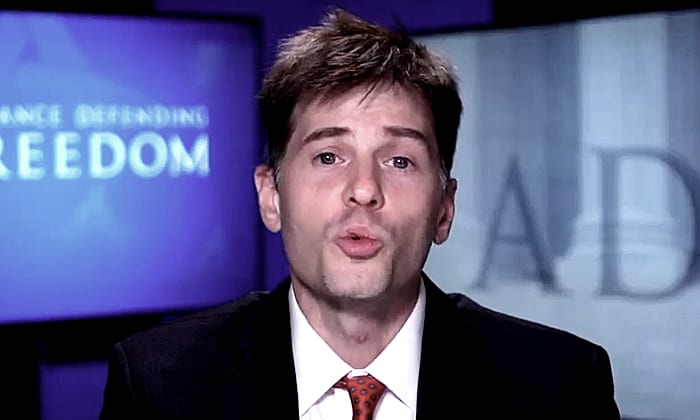 ADF Senior Counsel Jonathan "Sweetlips" Scruggs, above, added:
Every American, including artists, should be free to peacefully live, work, and without the fear of government punishment.

Because of the state's interpretation of its law, photographers like Bob face an impossible choice: violate the law and risk bankruptcy, promote views against their faith, or close down. The government cannot demand that artists create content that violates their deepest convictions.

Scruggs contended that Virginia has long been defending constitutional freedoms and that:

This kind of government hostility toward people of faith has no place in a free society.
The Associated Press reported that Updegrove's lawyers also wrote:
Bob believes that God has called him to use his creative talents to promote messages that are at time counter-cultural in order to convey the truth about God.
By creating photographic art for a same-sex wedding he would be violating is deeply-held biblical beliefs.
Updegrove himself said:
If the government can tell you what to do, what to say and what to create, then we do not live in a free America.
Reports of Updegrove case prompted Jolene D Sugarbaker to visit his Facebook page to say:
With photography like that lol No Gay Couple would hire you, so you're safe : Thanks for wasting our tax money and tarnishing Virginia's love for all!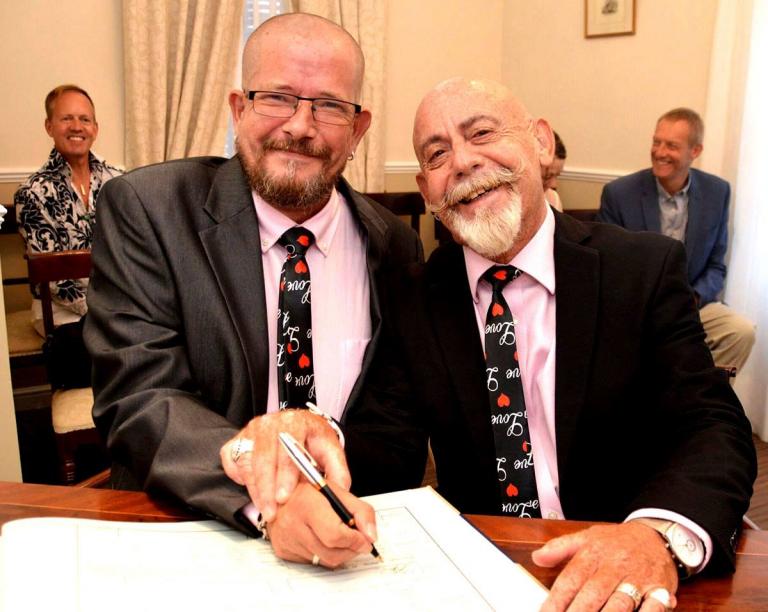 For the record, I resisted doing the tongue thing when I married my partner of 20 years in Gibraltar in September, 2017.
• Please report any typos/errors to barry@freethinker.co.uk
If you'd like to buy me a cup of coffee – and boy, do I get through a LOT of coffee keeping this site active – please click the link below.
I'd love a cup of coffee