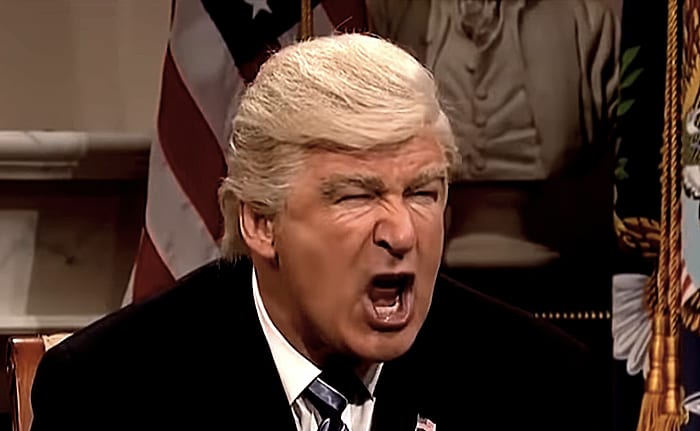 AMERICA'S answer to Christian Concern's Andrea Minichiello Williams – Elizabeth Johnston (aka The Activist Mommy) – is no fan of Alec Baldwin, particularly because the Hollywood star has mercilessly lampooned her hero, ex-President Trump on numerous occasions.
But what really got her goat this week is this Baldwin tweet: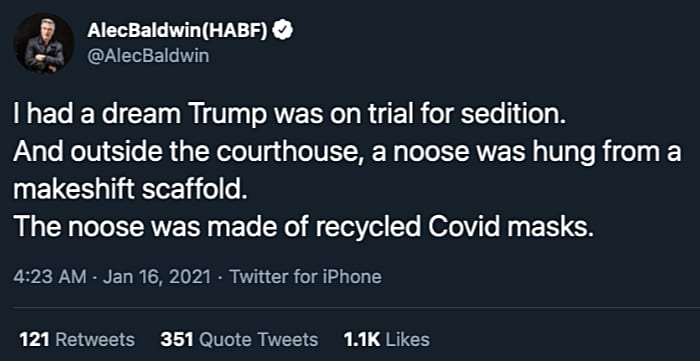 Johnston yesterday lamented:
While President Donald Trump remains banned from virtually every social media platform during the last few days of his first term in office, a familiar, hateful voice from a Hollywood has-been continues to spew violent rhetoric against the president and his followers.

In the wake of the recent deadly chaos in D C, President Trump was deplatformed in short order from Twitter, Facebook, and a slew of other social media platforms for allegedly [allegedly?] inciting the violence that overtook the Capitol with continued demands for the integrity of the November elections to be investigated.

But if you're Alec Baldwin, good news! You can apparently use Twitter as an outlet to discuss your violent fantasies about the gruesome death of the president and his supporters without fear of being banned for violating the platform's policies against 'hate speech; or inciting violence.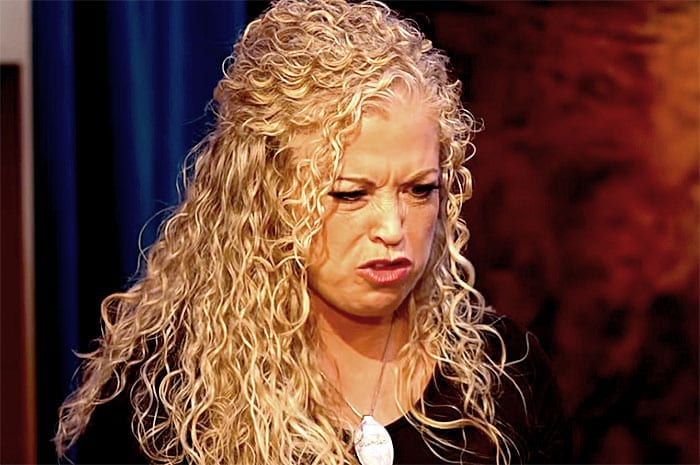 Johnston, above, added:
Baldwin, 62, has enjoyed a bright resurfacing from his previous obscurity during President Trump's first term thanks to his outlandish [nay, accurate] impersonations of the president on Saturday Night Live.

Although his television performances will likely fade into irrelevance once more with the inauguration of a new president, Twitter is so far doing its part to ensure that Baldwin's violent tweets endure … As we've reported in the past, this is hardly the first time Baldwin has taken to Twitter to write his creepy death fantasies for the president.

In December, Baldwin considered what avenues could be taken if the president refused to concede the election to Joe Biden, including, 'Pepper spray? Cuffs? A knee on his neck, cutting off his oxygen?'

'Bury Trump in a Nazi graveyard and put a swastika on his grave,' he wrote back in November. 'The majority of Americans made the right choice. Trump is a maniac.'

While Baldwin shows no signs of softening his rhetoric against the president, Twitter leaves him alone while simultaneously purging thousands of accounts for their association with the QAnon conspiracy theory.

So thousands of QAnon believers must be banned because their theory could 'lead to offline harm,' but Mr. Baldwin's continued expressed desire for the brutal death of the president is just peachy keen. Is that the America you want to live in?
You can see the best of Baldwin's hilarious impersonations of Captain Chaos below:
They indicate why the actor's talent has earned him three Emmys and 13 nominations.
Trump, on the other hand, yearned for an Emmy for his The Apprentice TV show but never won. This led him to accuse the organisers of "rigging" the award scheme – just as the Democrats "rigged" the 2020 elections result, eh?
The Emmys are all politics. That's why, despite nominations, The Apprentice never won – even though it should have many times over.
• Please report any typos/errors to barry@freethinker.co.uk
If you'd like to buy me a cup of coffee – and boy, do I get through a LOT of coffee keeping this site active – please click the link below.
I'd love a cup of coffee