MY first port of call each day is LifeSiteNews which, of all the far-right Christian websites, has the zaniest collection of conspiracy theories and hateful anti-LGBT reports – by a county mile.
These provide rich pickings for rationalist blogs such as the Freethinker, and today I noticed that LSN is in complete denial about the Washington DC riot last week, and is determined to prove that no True Christians™ and white supremacists were involved in the storming of the Capitol.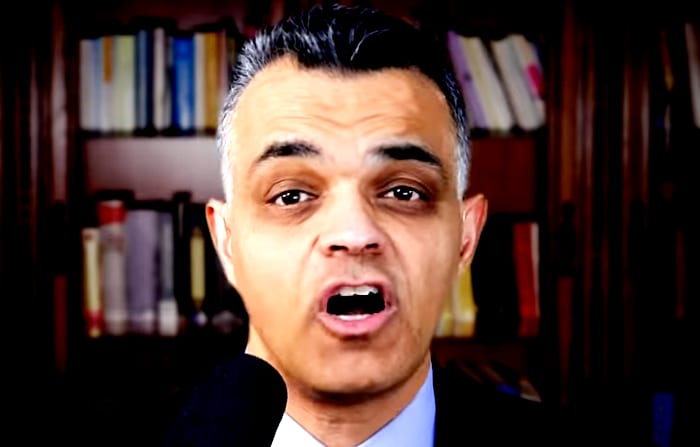 It is now calling for evidence to back up wacky allegations made last week by its Editor-in-Chief, John-Henry Westen, above.
Westen alleges that "false, mainstream media", in the wake of Trump's attempted coup, is providing "a narrative that is not only false," but sets out to show that Christian Trumpites are "crazed violent enemies of the people."
Last Friday, LSN said:
There has been great confusion and debate on how the incidents began and who exactly began them. Videos show some Capital [sic] police clearly opening gates and doors and welcoming protesters in, whereas others show doors and windows being broken into.


This much is true. The Independent reported:
The force's handling of the mob which stormed the Capitol, leaving four people dead, has been widely condemned. Many observers have noted the contrast between police response and the heavy-handed reaction to Black Lives Matter protesters over the summer.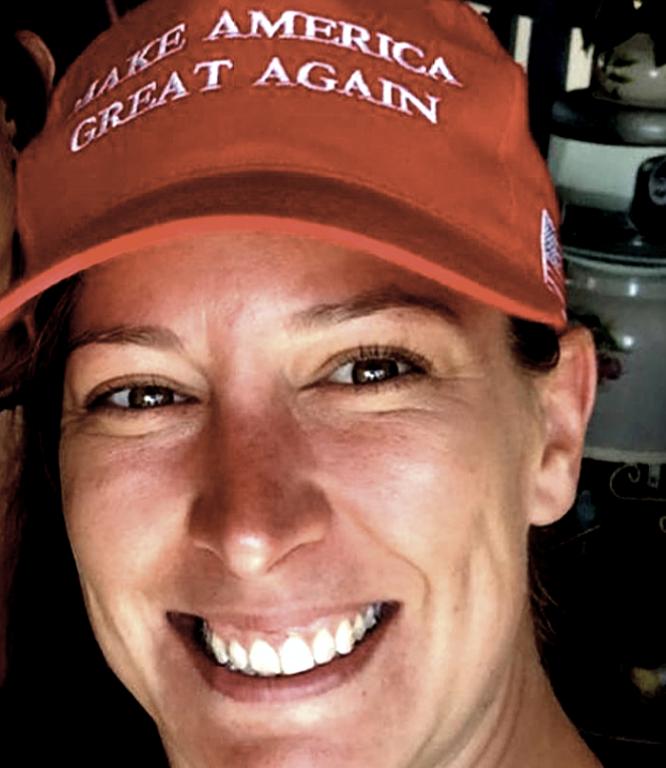 The number is actually five, one of whom was Trump-lover and "libertarian and patriot" Ashli Babbitt, above. The BBC reported that the day before she died, Babbitt wrote on social media about the upcoming gathering of Trump supporters in the US capital:
Nothing will stop us. They can try and try and try but the storm is here and it is descending upon DC in less than 24 hours.
She posted frequently about Trump, expressing ardent support for the President and echoing his unproven claims of wide-scale voter fraud. The US Air Force veteran frequently used social media to rant against immigrants, Democrats and coronavirus safety measures – just as LSN does on a daily basis.
In the final months of her life, Babbitt's posts "took on a biblical fervour," casting Trump's supporters as warriors in an epic battle of good versus evil. She has now become a "martyr."
In its call for evidence, LSN, which needs to pay VERY close attention to the video above, said:
The overwhelming percentage of Trump protesters remained peaceful throughout the day. LifeSite has heard from many who were bewildered and dismayed after hearing about the events that occurred inside and immediately around the Capital [sic].

The events this week in Washington have also led to a massive jump in Big Tech censorship of conservative voices, who have been immediately deemed to have "incited" the "siege."

In order to obtain all the facts and to deliver the news as truthfully as possible, LifeSite is asking anyone who was at the Trump rally on Wednesday to send us their videos, images, and any other useful information about the event that would be worth reporting.
If you possess evidence that the insurrection was actually orchestrated by Antifa, Black Lives Matter, Pastifarians, The Satanic Temple or one-legged Chinese lesbians on pogo sticks – or an alliance of all four – please make your "videos, images, and any other useful information" available to jan6protests@lifesitenews.com.
Meanwhile, in a video posted on its site and on YouTube, Westen said:
What is currently happening in the US seems capable enough of destroying the conservative movement. It also has the potential to be used by the Left all over the world as a cudgel to make defenders of faith, life, and family out to be crazed violent enemies of the people.
But anyone should be able to see, at the same time, the very tools used to steal the election of 2020, since they are now at play like never before. The mainstream media, and even more than that, the social media monopolies, have been the biggest manipulators of a fair election. They have lied outright and concealed the truth. They have censored even the President of the United States with impunity – and no one on either side even disputes this.
• Please report any typos/errors to barry@freethinker.co.uk
If you'd like to buy me a cup of coffee – and boy, do I get through a LOT of coffee keeping this site active – please click the link below.
I'd love a cup of coffee