A JUDGE in Pakistan yesterday (Friday) sentenced three men to death for using social media to to share 'blasphemous' content. A fourth – a professor at a college in Islamabad – was handed a ten-year jail sentence.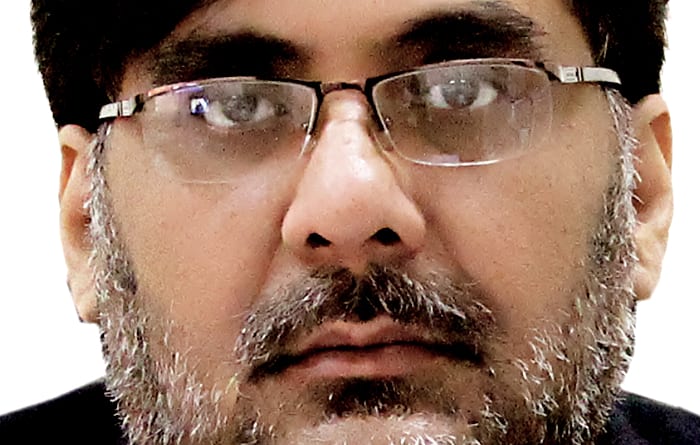 The Tribune reports that this was the first case in the barbaric Islamic Republic in which a group had been collectively convicted for sharing "blasphemous" material on the Internet. The sentences were meted out by Judge Raja Jawad Abbas, above, of an Islamabad-based Anti-Terrorism Court.
The first reported case of the death sentence being imposed on an individual using social media to "blaspheme" took place in 2017 when a Pakistani counter-terrorism court sentenced Taimoor Raza, 30, to death for a Facebook post.
On that occasion, a government prosecutor said this was first time someone has been sentenced to death for "blaspheming" on social media. Raza's trial followed a high-profile crackdown against blasphemy on social media by the government of Prime Minister Nawaz Sharif.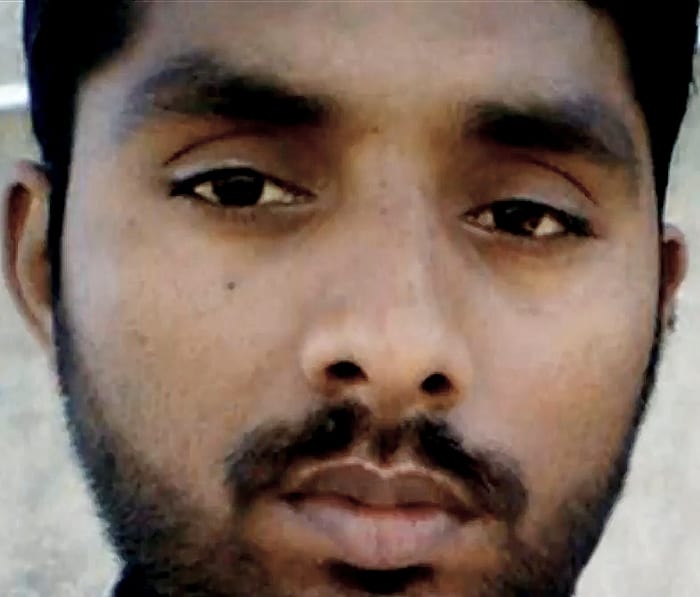 Shafiq Qureshi, public prosecutor in Bahawalpur, about 500km (300 miles) south of provincial capital Lahore, said that Raza, above, was convicted for making derogatory remarks against Prophet Mohammad, his wives and companions.
In the latest case, Rana Nouman Rafaqat and Abdul Waheed were found guilty of disseminating "blasphemous material" on social media. The third accused, Nasir Ahmad was convicted for uploading "blasphemous videos" to a Youtube channel.
Professor Anwaar Ahmed, an Urdu teacher at a college in Islamabad, was sentenced to ten years imprisonment, along with a fine of 100,000 Pakistani rupees ($6,300). He was found guilty of expressing "blasphemous views" during a lecture.
All four accused were initially arrested and indicted in 2017.
Update January 13: This report's thumbnail image inspired the creator of Jesus and Mo to produce this: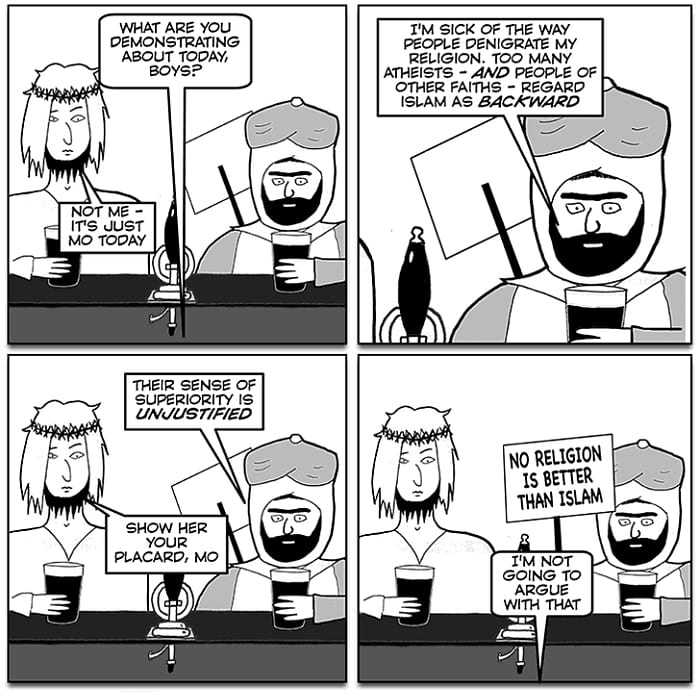 • Please report any typos/errors to barry@freethinker.co.uk
If you'd like to buy me a cup of coffee – and boy, do I get through a LOT of coffee keeping this site active – please click the link below.
I'd love a cup of coffee