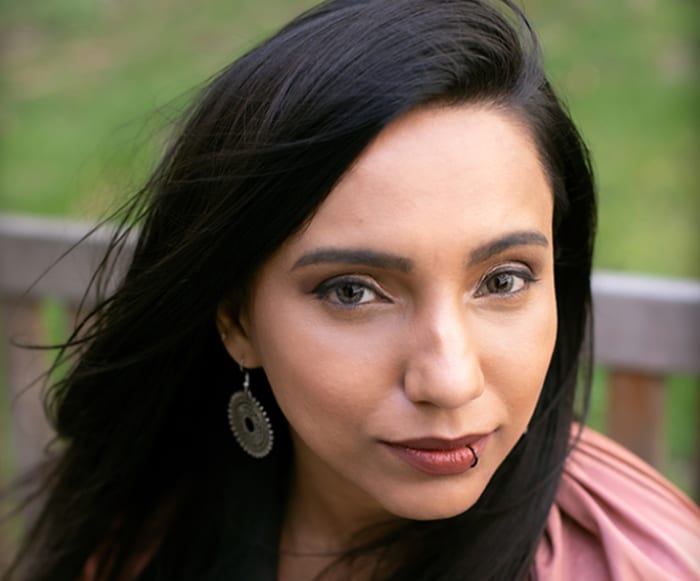 HUNDREDS of media outlets, human rights organisations and bloggers around the world are demanding the immediate release of ex-Muslim apostate Zara Kay, above, who faces charges in Tanzania arising out of allegedly 'blasphemous' social media comments she posted last year.
I first became aware of the plight of Kay, the Australian founder of Faithless Hijabi – a site she set up "to ensure women are safe in questioning their faith and are protected from harm when exploring the space outside Islam" – at the end of 2020.
On December 29 Freethinker columnist Ophelia Benson wrote in an op-ed that Atheists in Kenya issued had issued a statement about the young activist's arrest.
The group said:
We have received disturbing reports that founder of Faithless Hijabi, Zara Kay has been seized by the police and is currently in custody in Tanzania. It is alleged that she is being held for the offense of blasphemy.
Later I received an email from Maryam Namazie, of the Council of Ex-Muslims of Britain (CEMB), asking whether I would be prepared to sign a declaration to demand Kay's release, now published on the CEMB website, as well as on many other sites. Naturally, I did so.
An impressive list of signatories is to be found on Faithless Hijabi, and the CEMB has provided contact details here for anyone wanting to contact the Tanzanian authorities to demand Kay's release.
Among the signatories is Annie Laurie Gaylor, Co-President of US-based Freedom From Religion Foundation, which says on its website:
The Freedom From Religion Foundation is condemning the Tanzanian government's arrest and persecution of a young ex-Muslim activist — and asking for your help in ensuring her well-being.
Gaylor said:
As is often the case, the charges against Zara are a pretext. Her true 'crime' is the victimless crime of blasphemy and criticizing religion.
FFRF then explained why Kay was detained:
Police in Dar es Salaam arrested Kay on Dec. 28 and held her for 32 hours before charging her with a crime. She's since been hospitalized from the trauma of that arrest and detainment. Kay is currently out on bail but has to return to police custody tomorrow, Tuesday, Jan. 5. We ask you to take action today to help free Kay.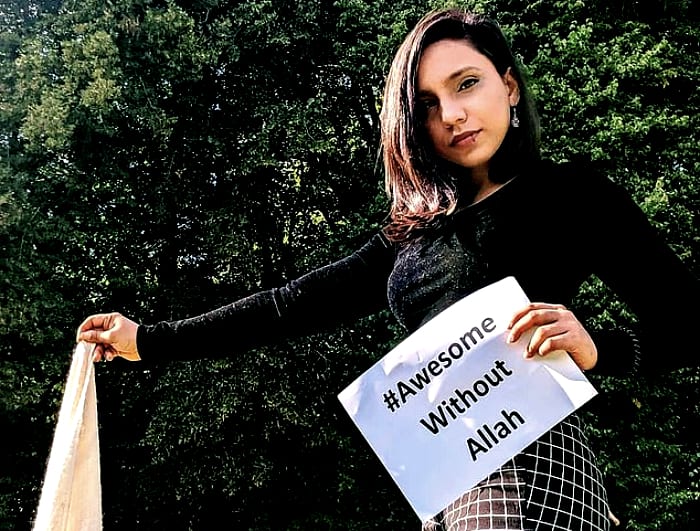 Zara Kay has been an outspoken critic of Islam and theocratic regimes, especially on social media. According to the International Coalition of Ex-Muslims, charges standing against her include:

• A social media post deemed to be critical of the Tanzanian President (light satirical posts were posted in May when Kay was in London, addressing the handling of COVID-19 in Tanzania).

• Not returning her Tanzanian passport after gaining Australian citizenship (she had misplaced it and never used it after gaining Australian citizenship).

• Using a SIM card not registered in her name (registered in a family member's name).

According to Amnesty International, Tanzanian authorities have used the SIM card charge in other politically motivated cases.
FFRF Director of Strategic Response Andrew L Seidel, who knows Zara personally, added:
This witch hunt is what it looks like when a civil government enforces religious dogma: trumped-up nonsense meant to intimidate, silence and repress. Shame on Tanzania for such a gross violation of human rights.
According to this report, Kay has been diagnosed with Generalised Anxiety Disorder, and supporters say she was hospitalised with related symptoms after her arrest.
The Department of Foreign Affairs and Trade confirmed to ABC News they were providing consular assistance to an Australian national in Tanzania but declined to provide any further information, citing privacy.
• Please report any typos/errors to barry@freethinker.co.uk
If you'd like to buy me a cup of coffee – and boy, do I get through a LOT of coffee keeping this site active – please click the link below.
I'd love a cup of coffee