OH, here we go again … more scandalised Christians, this time in Cyprus where an arson threat was made against state broadcaster CyBC for promoting the country's 2021 Eurovision entry.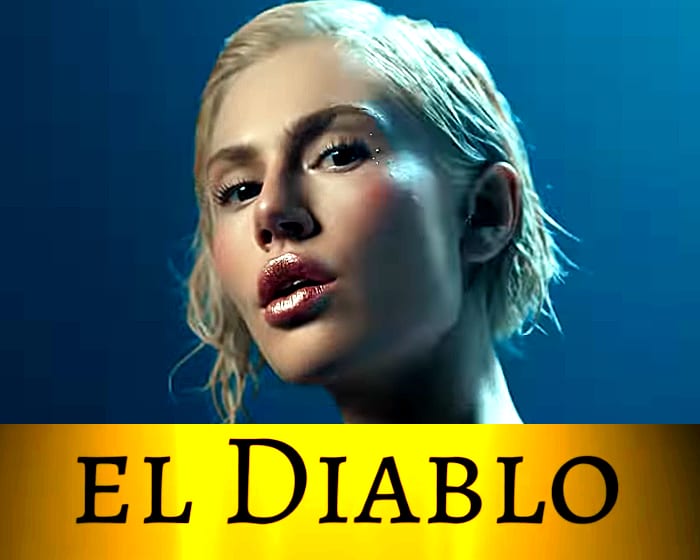 El Diablo (The Devil) is performed by Greek singer Elena Tsagrinou – video here – and, according to this report, pressure by Christians is mounting to have the entry scrapped.
CyBC even received a phone call on Friday threatening to torch the building. The person who made the threat later told newspaper Politis that he was very angry when he made the call and now regrets his actions.
I was in a state of shock and angry over the lyrics. The reference to Satan provoked feelings of anger and so I reacted with a boiling soul and said something for which I apologise.
The threat followed the appearance of an online petition demanding withdrawal of the song. It reads:
Dear, fellow citizens, Cyprus' participation in Eurovision with El Diablo is scandalous to us Christians. Join the protest.
The would-be arsonist added:
Even now I disagree with the song and consider it wrong to refer to Satan in songs that affect young people but I do not believe in violent reactions and reassure my fellow citizens that I will not carry out my threats. There are other democratic and peaceful ways of reacting and expressing a disagreement.
According to Politis the man is to give a statement to police.
CyBC said the song's lyrics of the song tell the story of a woman who fell in love with "a bastard" who took advantage of her, and represents the age-old battle between good and evil.
It speaks of a problematic relationship between a man and woman who suffers from Stockholm Syndrome – the psychological condition when a victim of abuse identifies and bonds with their abuser – who seeks help to get out.
CyBC expressed hope that the song and its correct interpretation would be an inspiration for anyone going through a similar situation.
But theologians and some teachers remain sceptical and are sticking with their claim that the song "glorifies Satan."
The theologians said the song offended the religious feelings of a "faithful people" and at no point did it promote the country's culture.
Why does our small and semi-occupied Cyprus, an island visited by thousands each year who admire its religious monuments, among others, have to be represented by a song that essentially promotes satanism?
They added:
If winning is the only priority, it is better not to take part than be represented by every diabolical subculture.
Far-right party Elam called on CyBC rescind its decision and select a song that will:
Show the beauty, the Greek Orthodox tradition and history of our country. We want Europeans to know this beautiful island in the Mediterranean for its special characteristics and not its love for the devil.
The song includes lyrics like "I fell in love .. I gave my heart to El Diablo" and "I gave it up because he tells me I'm his angel", calling the relationship spicy and hotter than sriracha, a hot sauce.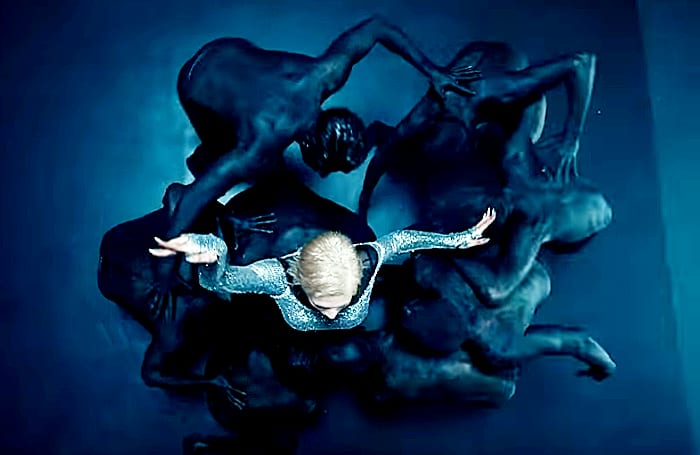 The video shows Tsagrinou dancing on an exercise mat, then dancing with individuals lunging at her, "presumably little demons."
The petition starter, Demetris P, said:
This is scandalous to us Christians.
As of today, more than 11,000 people have signed it.
• Please report any typos/errors to barry@freethinker.co.uk
If you'd like to buy me a cup of coffee – and boy, do I get through a LOT of coffee keeping this site active – please click the link below.
I'd love a cup of coffee