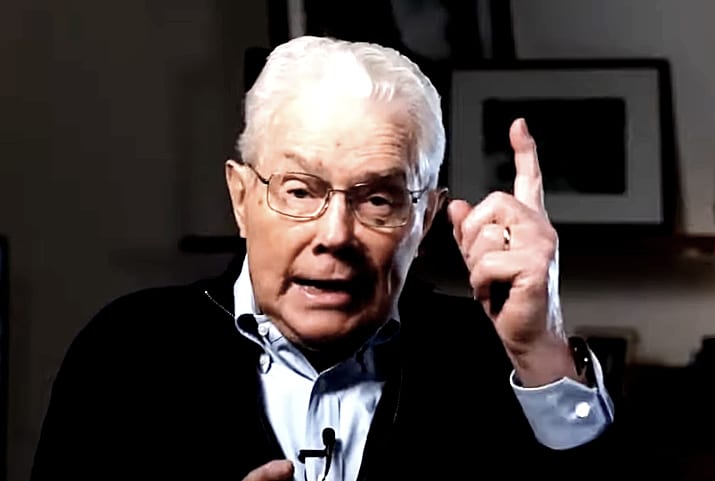 HOW can you tell when a preacher's lying? When you see his or her lips move.
But every once in a while the truth escapes, and in the case of Luis Palau – the 'Latino Billy Graham' who died on Thursday aged 86 – that rare occurrence happened in Wales in 2004.
When Cardiff City Council cancelled a civic reception for the "internationally renowned" Palau because of his "extreme evangelical beliefs", he hit back, saying that a growing number of people in Britain – and Europe as a whole – are convinced that anyone who believes in Jesus must be "intellectually moronic or extremist."
He certainly got that right. At the time Christianity Today reported that cancellation was prompted by Welsh Assembly Government Member Lorraine Barrett's attack on Palau for his stance on homosexuality, and against other religions.
To fund such an event for a figure who holds extreme views on sensitive social issues is, in my opinion, a terrible way of spending public money. I am very concerned at some of the views espoused by Mr. Palau, which are very narrow and critical of anyone who does not follow his evangelical beliefs.
I think he is a right-wing reactionary individual. I also think it is dodgy mixing religion and politics in this way. I think he and people like Billy Graham exploit vulnerable people.
Palau, who was in Cardiff for the Welsh Revival Centenary Celebrations, expressed deep disappointment with the decision, and said an "unknown person" spread misinformation about his beliefs.
The person who said this obviously had a destructive purpose. I can see no other reason for this. On my call shows, we respond to questions from gays and lesbians. I talk to them and often pray with them. I have nothing but the utmost respect.
He went on to describe the decision as "anti-Christian fundamentalism." Palau was also attacked by Cardiff's Lord Mayor Jacqui Gasson, who refused to do with Palau and his crew of revivalists. According to The Bearean Call, she said:
I am not prepared to host an event for this man. It would go completely against the views of the council.
The "firebrand" Liberal Democrat sadly died in 2020. The Palau brand lives on in the form of the Luis Palau Evangelical Association run by three of his four sons.
• Please report any typos/errors to barry@freethinker.co.uk
If you'd like to buy me a cup of coffee – and boy, do I get through a LOT of coffee keeping this site active – please click the link below.
I'd love a cup of coffee