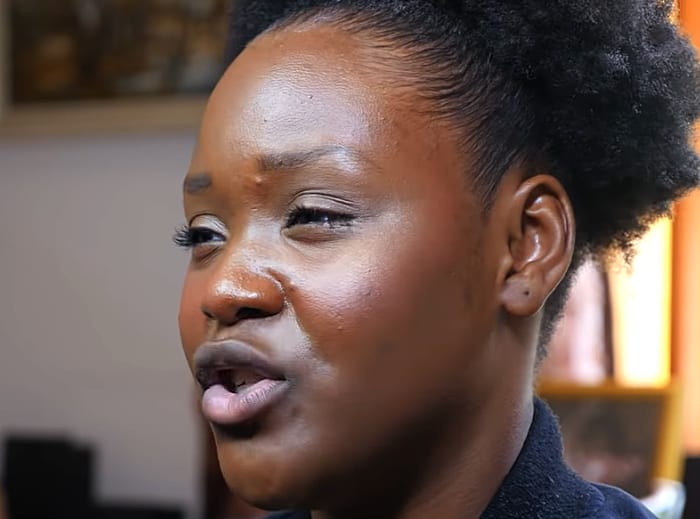 FROM the get-go the internationally publicised case of Seyi Omooba, above, who sued a theatre and her agents after she was sacked for refusing to play the lesbian character Celie in the Colour Purple, looked doomed to failure.
And it did fail. Spectacularly, leaving her and the Christian Legal Centre (CLC) – notorious for launching frivolous lawsuits on behalf of "persecuted Christians" – with egg all over their faces.
Worse for them, Leicester's Curve Theatre and Omooba's agents, Global Artists, have been awarded costs that could exceed £300,000 by the tribunal that heard the case.
Omooba alleged religious discrimination, harassment and breach of contract and demanded £71,400 in compensation,
According to a report today in The Stage, Curve's Chief Executive Chris Stafford and artistic director Nikolai Foster said in a joint statement that they felt the case "lacked any merit from the outset", but they had been forced to defend themselves at a tribunal "irrespective of facts" and as part of a wider campaign initiated by Christian Concern and its associate, the CLC.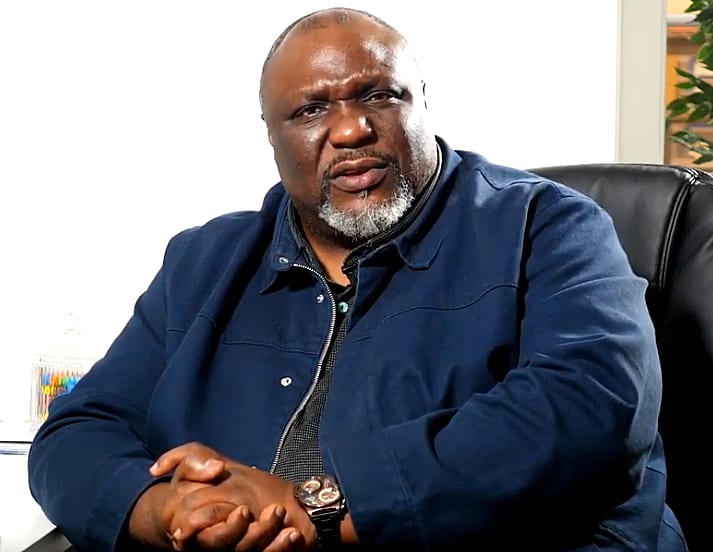 Omooba, who father Ade Omooba, above, co-founder of Christian Concern, now faces a cost order of £259,356 for Curve's bills and £53,839 for Global's costs, totalling £313,195. Both sums are subject to "detailed assessment" by the tribunal, meaning a judge will inspect the details of the amounts submitted.
Last month, Omooba lost a two-year legal battle against Curve and Global after she was dismissed from a production of The Color Purple in 2019, and later dropped by the agency for her homophobic comments on social media. On Facebook Omooba claimed that homosexuality was not "right" and that she did not believe that people could be born gay.
The judgement agreed with both respondents' arguments that Omooba's claims had:
No reasonable prospects of success.
At a hearing held on March 18, which Omooba herself did not attend, Curve's representative Tom Coghlin QC described the litigation as a "hopeless claim" that should never have been brought to tribunal. He said Omooba and her advisers had wanted to:
Pursue a point of principle in a public forum.
The tribunal's ruling said Christian Legal Centre was "deeply invested in both bringing the claim and in continuing with it", and that while there was nothing wrong in publicising cases because of their social issues:
It is however wrong to promote and use a weak case …


The theatre and the agency, in facing allegations of unlawful discrimination, risked their good reputations in the theatre world, and [Curve] was especially at risk when dependent on public funds. Using the case as a publicity opportunity, rather than fighting it on its merits to redress wrong, transferred Christian Concern's public relations budget to the respondents.
The tribunal concluded that the "threshold tests were met" as to the claims having no reasonable prospect of success, and that Omooba:
Should bear the whole cost of the respondents' defence, subject to detailed assessment by a costs-trained judge of the amounts claimed.
When costs exceed £20,000, it is common practice for the tribunal to make an order for a detailed assessment of the bills.
Stafford and Foster's statement said:
Unfortunately, Curve, Global Artists and the tribunal process have been used as part of a wider campaign orchestrated by Christian Concern which has resulted in significant human and financial cost, and we have had to suffer inaccurate and false reporting on this case by Seyi Omooba's own representatives.
During the hearing it was revealed that Omooba's legal team did not provide any evidence as to her ability to pay, as requested by Curve and Global's representatives.
The ruling said it believed:
From the number of cases that [CLC] have supported, and the range of services offered, that there are substantial resources or access to them.
The ruling acknowledges that, unlike in civil courts, the "normal" procedure for employment tribunals is that both sides pay their own costs, and there is no automatic expectation for the losing side to pay the costs of the other, except when a claim has no reasonable prospect of success and/or when a party has acted:
Abusively, destructively or otherwise unreasonably.
So far Christian Concern, which has no fewer than nine reports about the case, has yet to comment on this latest setback.
Stand by for shrieks of outrage and appeals for funds from Christian Concern's other big-wig, Andrea Minichiello Williams.
Hat tip: BarrieJohn
• Please report any typos/errors to barry@freethinker.co.uk
If you'd like to buy me a cup of coffee – and boy, do I get through a LOT of coffee keeping this site active – please click the link below.
I'd love a cup of coffee