IN RESPONSE to the government's announcement in 2017 that a Relationships, Sex and Health Education (RSHE) curriculum was to be made mandatory in UK schools, a bunch of Catholic bigwigs created a special programme to comply with the law – one that reflects 'Catholic values.'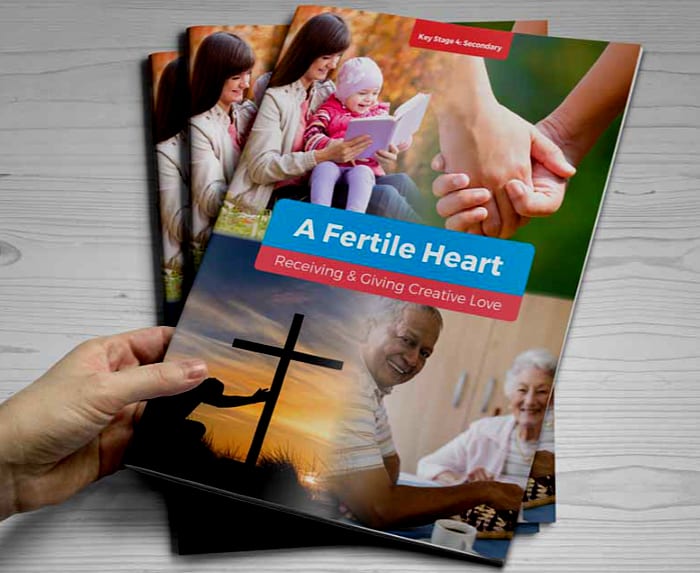 And so was spawned A Fertile Heart, a programme designed to conform with Catholic teachings regarding stuff like abstinence, birth control and same-sex relationships.
According to the BBC, it is already being run in all 56 Catholic schools in the Archdiocese of Cardiff.
A Fertile Heart has, of course, bugger all to do with proper relationship and sex education. It's Catholic propaganda, pure and simple and reflects the Catholics' overblown sense of entitlement.
But what's worse is that the Catholics involved have an overblown sense of entitlemen and expect non-religious teachers to dish this bullshit up to kids:
Many teachers will find themselves teaching a sensitive subject which they are unfamiliar with, tackling big subjects and navigating through tricky questions. It is no secret that there is a shortage of Catholic & Christian teaching staff, so many non-Catholic & non-Christian teachers will find themselves delivering these lessons to Catholic and Christian children.

Our mission is to bring A Fertile Heart to Catholic schools across the UK and overseas, to build well-rounded humans and empower young people.
The BBC first reported last week that one English Council – Herefordshire – described the programme as being "at odds" with encouraging children to respect differences.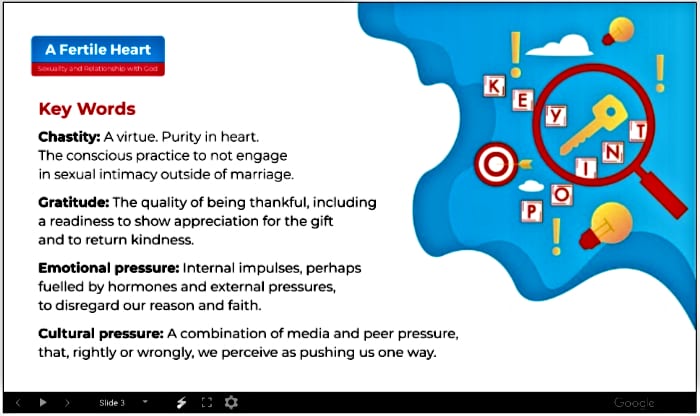 As well as its stance on gay marriage, A Fertile Heart also teaches that contraception is wrong, and men are "created to initiate sexual relationships" while women are "receiver-responders".
Chris Hyde, an LGBT activist from Hereford, said the programme was "wholly damaging" not only for LGBT+ young people, "but those around them too".
You can see how, if your home life isn't supportive, and your school life is actively telling you not to be what you are, how that could have extremely detrimental effects through life.
He also branded the attitudes to women's role in sex as "archaic misogyny".
A Fertile Heart is being taught at St Mary's Roman Catholic High School in Herefordshire through the Archdiocese of Cardiff.
Hyde added:
We need positive teaching that reflects modern life. I'm sure the school can find a way to honour their religious beliefs, keep the parents happy and not continue a cycle of hatred towards women and LGBT+ people. If they can't, they aren't trying hard enough.
Felicity Norman, Herefordshire Council's children and families cabinet member, said she had serious concerns about it, although the local authority had "no power" over what the archdiocese chose to teach within county schools.
It seems to be at odds with the essential role of a school to foster caring and co-operative relations between all children and staff, to respect differences and to support and encourage children as they negotiate the difficulties of adolescence.

We are disturbed at the failure of the Archdiocese of Cardiff, responsible for directing its schools as to what it teaches, to respond to us over this or other matters concerning the safeguarding of children, in spite of attempts on our part to engage with them.
But the the Archdiocese, as well as the school and Fertile Heart programmers have defended the lessons and said they prioritise:
Love, tolerance, human dignity and respect.
Sidonie Bertrand-Shelton, from Stonewall, said almost half of LGBT pupils were never taught about LGBT issues at school.
Every child and young person deserves an education which reflects the world we live in and celebrates diversity. That includes teaching about LGBT+ people and our lives.
In a statement, a spokesperson for the programme said those behind "A Fertile Heart" were "sad" to hear councillors' concerns.
The programme A Fertile Heart contains 115 lessons that have been written in line with Catholic values and everything that Pope Francis has taught us. These lessons prioritise love, tolerance, human dignity and respect.
A spokesperson for the Archdiocese of Cardiff added that:
A well taught and high quality RSE was an important part of Catholic education. Our vision for RSE is based on the Catholic understanding of the human person, of human flourishing and human relationships.

The most fundamental element of that understanding is the equality and inalienable dignity of all human persons, created in the image and likeness of God.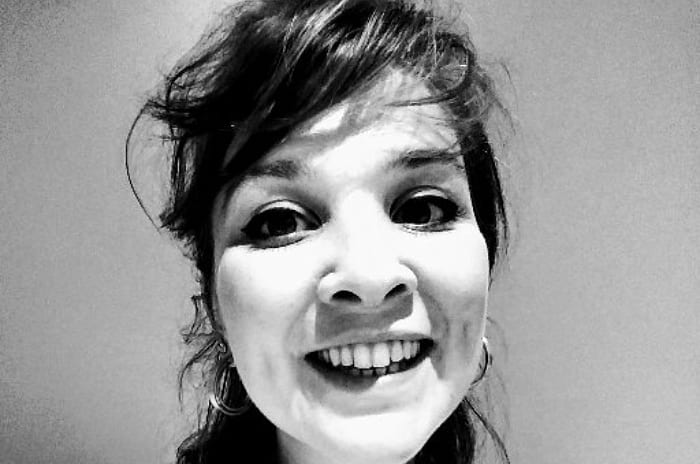 In an earlier report, the BBC quoted Lucy Whitehouse, above, from online sex education platform, Fumble, as saying that it has "never been more important" for schools to teach pupils about sex and relationships properly.
The government is giving schools room to be creative with it which is important, particularly for faith schools … but there needs to be clear lines about ideas of gender and LGBTQ.

To suggest contraception is wrong and gay and lesbian people cannot marry and must abstain from sex, everything there I would be quite happy to affirm is wrong. It is a backward step … and LGBTQ pupils will be listening to that in school and it's harmful and leads to lasting damage.
• Please report any typos/errors to barry@freethinker.co.uk
If you'd like to buy me a cup of coffee – and boy, do I get through a LOT of coffee keeping this site active – please click the link below.
I'd love a cup of coffee