OWNING neither stocks or shares, the world of high finance interests me not one jot.
So when I learned this week that a New York-based investment firm called Archegos Capital Management was in deep shit due to some shenanigans I can't begin to comprehend, I quickly moved on in search of material more suited to the Freethinker.
That's when I saw this headline in the Christian Post: 'Evangelical billionaire benefactor Bill Hwang's wealth wiped out in Wall Street disaster.'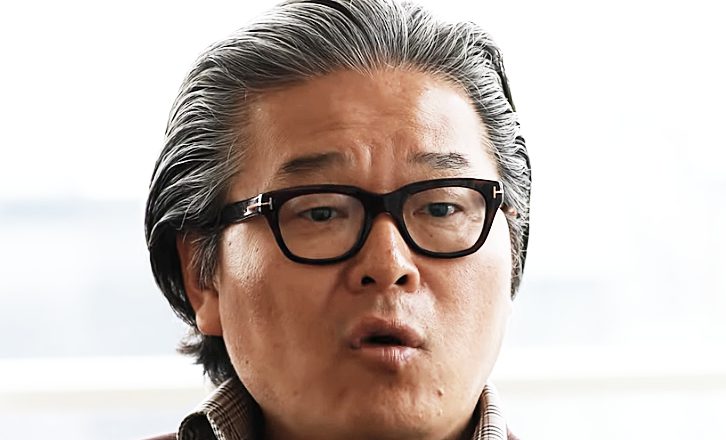 Turns out that Hwang, above, of Korean origins and the founder Archegos, is a devout fungelical who claimed in a 2018 video that God is a capitalist, and that faith-based capitalism is a great way of bringing out the best in people.
The CP glumly reported that the Archegos meltdown means that the "evangelical community could lose one of their biggest benefactors."
One organisation that received millions from Hwang was Focus on the Family, an outfit of interest to The Human Rights Campaign:
Focus On The Family has raised over $515 Million over the past five years, making it one of the most well funded anti-LGBT organizations in America. They invest in public education campaigns against LGBT equality, while their related organization CitizenLink supports radical anti-LGBT candidates who work against basic civil rights and legal protections.

Focus On The Family promotes the harmful and discredited practice of "conversion therapy," claiming, "just as there are many paths that may lead a person to experience same-sex attractions, there are likewise multiple ways out." For years, they were behind Love Won Out, a national tour preaching that same-sex attraction is 'preventable and treatable.'
Another dodgy organisation that benefited from the Hwang's cash was the scandal-ridden Ravi Zacharias International Ministries, whose disgraced late founder Ravi Zacharias has been accused of multiples cases of sexual assault. It received $3.3 million from Hwang.
And the ridiculous Museum of the Bible, in Washington, DC, had received $2.4 million from Hwang.
CP quoted former hedge fund manager and current CEO of Galaxy Investment Partners, Michael Novogratz, as saying in a tweet:
When the facts come out, my sense is the Bill Hwang blow up will be the most spectacular personal loss of wealth in history.
Hwang's video was made around six years after he was forced to shut down a fund called Tiger Asia Management after pleading guilty to insider trading in federal court. He paid $60 million to settle civil and criminal charges of manipulating Chinese stocks. His fund also forfeited about $16 million in related profits.
• Please report any typos/errors to barry@freethinker.co.uk
If you'd like to buy me a cup of coffee – and boy, do I get through a LOT of coffee keeping this site active – please click the link below.
I'd love a cup of coffee