FOR almost 30 years Beth Moore was a Southern Baptist to the core – until Trump came galumphing along.
Moore, who leads Living Proof Ministries, announced her departure from the Southern Baptists last month after her criticism of Trump's abusive behaviour toward women, and her advocacy for sexual abuse victims, turned her from a beloved icon to a pariah in the denomination she loved all her life.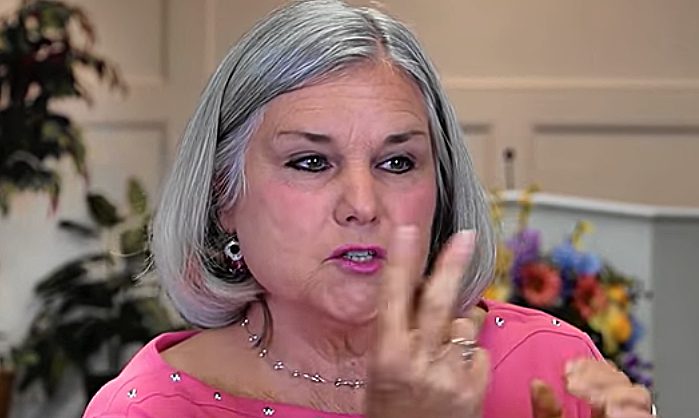 According to this report, she's now been branded as a "false teacher" by longtime women's ministry leader and "certified biblical counselor" Susan Heck, above, who leads a ministry called With the Master.
Heck said Moore, who's dumped complementarianism, will face the "blackness of darkness forever" unless she repents for leading women astray.
The truth is, I'm not trying to condemn her, I feel great sorrow for her because she is the blind leading the blind. They're both going to fall in the ditch. And unless she repents, the blackness of darkness is reserved for her forever. That doesn't make me happy. I pray for Beth Moore every week that she'll repent. I pray that she'll consent to wholesome truth.

She's leading so many women astray and it grieves my heart. I'm not happy about it. It grieves me.
Heck's rant was contained in an interview with Justin Peters of Justin Peters Ministries on Monday.
In her criticism of the prominent Bible teacher, Heck, who has been in ministry for about 30 years, said the very first time she heard Moore she was disgusted by her teachings.
The first time I heard her name was through a lady who was discipling me and she wanted to know what I thought about her. I didn't even know her. She said if I get you a video, will you watch it? And I said 'sure.' It was VHS so that tells you how long ago.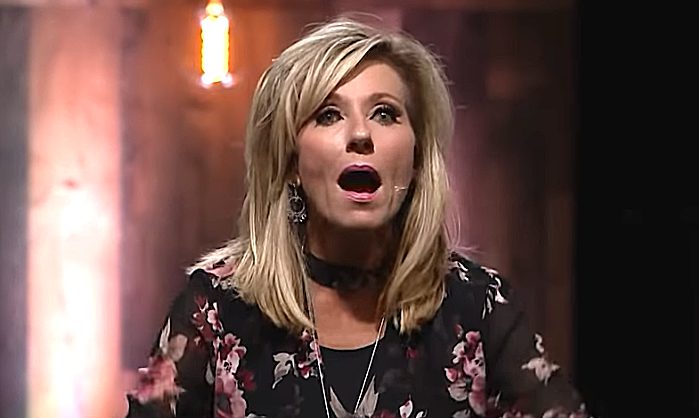 She explained that her husband, Doug, was only able to listen to Moore, above, for about 15 minutes but she soldiered on until the end of the video so she could critique Moore fairly.
Honestly, when I turned the television off, I bowed my head and I said, 'Lord, that was disgusting.' She has terrible rules of interpreting Scripture. She is very narcissistic. She is very dramatic. She doesn't exegete Scripture. She doesn't apply Scripture.
Heck said Moore has gotten so "bizarre" in the last few years it made her wonder if she was "medicated" or "drinking."
Peters, who said he invited Heck to speak on Moore so he would not be accused of being sexist with his critique of Moore, agreed.
He said since 2016, Moore has become outspoken about racial and gender issues to the point where she appears:
Unhinged almost. She is Johnny on the spot anytime there's a whiff of something in the news dealing with racism. She pounces on that very quick to condemn the person that's been accused of whatever. And several times she's been proven factually wrong. But yes, it's just unhinged almost.
Bottom line: All preachers are unhinged but some more so than others.
• Please report any typos/errors to barry@freethinker.co.uk
If you'd like to buy me a cup of coffee – and boy, do I get through a LOT of coffee keeping this site active – please click the link below.
I'd love a cup of coffee