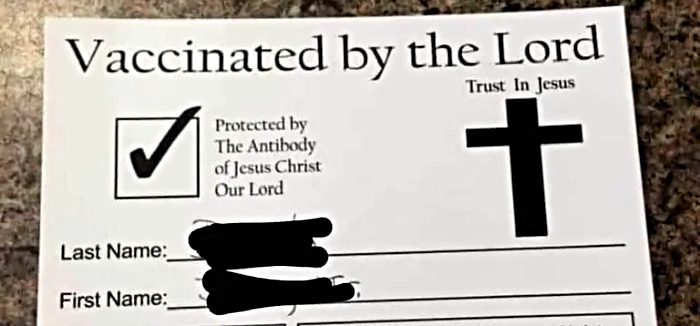 CARDS reportedly being circulated in vast numbers by anti-vaccine, COVID-denying evangelists are being held up to ridicule on social media, with one Twitter user saying 'evangelicals always portray God supporting either the dumbest or the most sociopathic choice when faced with options …'

Another tweeted:
If the Lord has vaccinated me, why in the hell have I had 5 bouts of pneumonia?
He also pointed out:
I'd love for these vax-idiots to come to me. I'd love to remind them that St. Luke – the gospel dude – was a DOCTOR!!!

No surprise that the card has unleashed a torrent of memes attacking anti-vaxxers. Here's one: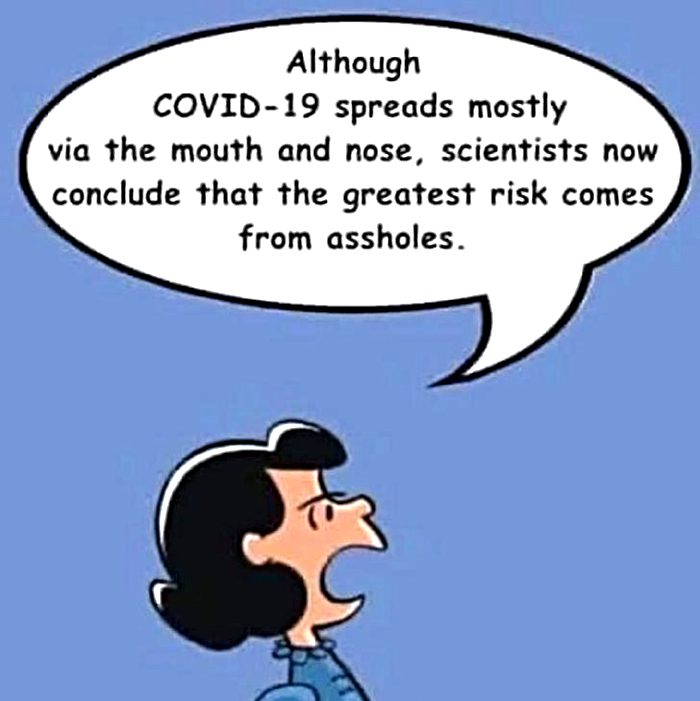 Depressingly, anti-vax plague rats spanning most religions are working even harder to get their lunatic messages across. For example this site is offering packs of "icons" for $2.00 a pop.
In a bid to counter this trend, People.com has created a slideshow of celebrities and politicians who have been vaccinated. One is veteran Hollywood star Morgan Freeman, 83, who said in a video:
I'm not a doctor, but I trust science. And I'm told that, for some reason, people trust me. So here I am to say I trust science and I got the vaccine. If you trust me, you'll get the vaccine. In math, it's called the distributive property. In people, it's called taking care of one another.
Get the vaccine. Help make our world a safe place for us to enjoy ourselves again. Please.
As the actor is not a Christian, and has even been accused of being "ignorant" about "traditional Christianity" – despite being chosen to present The Story of God with Morgan Freeman on the National Geographic Channel – there's little likelihood that his words will penetrate the granite skulls of evangelicals. It's nigh on impossible to communicate with people whose heads are embedded in their anuses.
• Please report any typos/errors to barry@freethinker.co.uk
If you'd like to buy me a cup of coffee – and boy, do I get through a LOT of coffee keeping this site active – please click the link below.
I'd love a cup of coffee