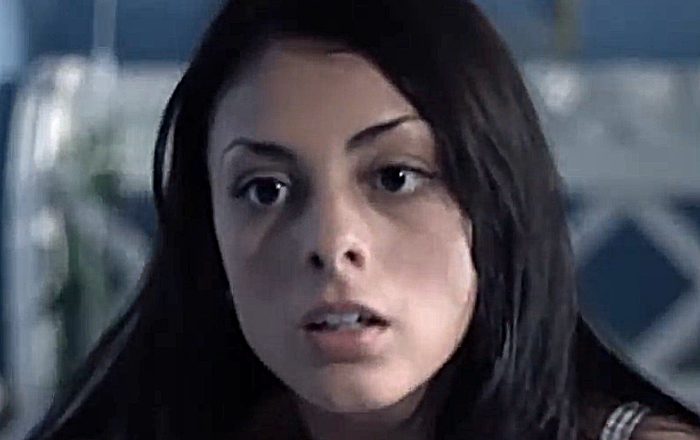 IN what critics agree is one of the ten worst movies ever made – C Me Dance (2009) – Christina DeMarco, above, plays Sheri, a young dancer who is given the power by God to transform folk into Christians with a simple touch or a look.
According to Cracked:
Like a Jehovah's Witness version of King Midas, Sheri converts everyone she comes into contact with. One errant sweep of her wrist, and the target is given a vision of the crucifixion, whereupon they magically accept Christ into their heart.
My terror of being turned against my will into a Christian surpasses my arachnophobia, so I would call it it a horror flick.
A decade after it was released escaped it captured the attention of a Christian filmmaker, who at the beginning of an hilarious YouTube review of C Me Dance, bluntly declared :
Christian movies are generally trash.
And there are a lot of them, ranging from the silly Left Behind series to God's Not Dead: A Light in the Darkness.

The God's Not Dead series sets out to convince audiences that Christians are a persecuted, endangered species.

God's Not Dead 2, according to The Guardian, "is a much better movie than God's Not Dead, but that's a bit like saying a glass of milk left on the table hasn't curdled and is merely sour"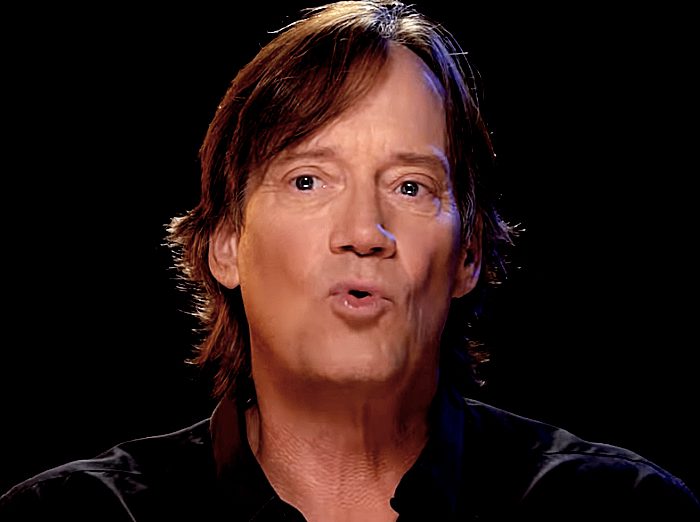 The first God's Not Dead starred conservative Christian actor Kevin Sorbo, above, who thinks the world would be a better place if more trashy Christian movies were to be made on the cheap (the budget for God's not Dead was $2-m, and grossed over $68-m, which says all you need to know about Christians audiences' lack of a sense of discernment. Or intelligence.)
According to Christianity Daily, Sorbo is now encouraging all Christian churches to unite in the public sphere by supporting "faith-based and God-glorifying films":
In a world with an increasing hostility against Christianity.
He also wants Christians to embrace their faith with as much dedication as atheists espouse theirs. He sserted that there is:
An ever-increasing anger toward Christians in today's society. I don't really quite understand it, but you know they deny God. They hate God. They resent God.

Atheism is a faith; to believe in absolutely nothing – if only Christians could be that strong in their own faith because that's pretty powerful.
Sorbo now appears in the documentary Before the Wrath based on:
The true events around the time of Christ, with scholars in the Middle East discovering fresh information that suggests the Rapture is coming fast.
Sorbo said:
What's cool about it is that anybody can watch it, even dummies like me can really get educated on the breakdown of the Second Coming of Christ.
Christianity Daily said Sorbo spoke about Before the Wrath to podcaster Abby Johnson who said the book of Revelation creates:
A healthy fear of the Lord in churches.
• Please report any typos/errors to barry@freethinker.co.uk
If you'd like to buy me a cup of coffee – and boy, do I get through a LOT of coffee keeping this site active – please click the link below.
I'd love a cup of coffee