A SOUTHERN Baptist preacher who authored a book about invigorating people's love for their local churches has been forced to leave his own church in disgrace.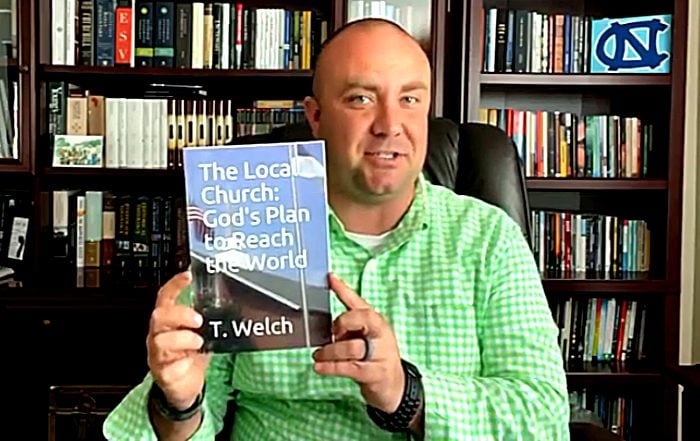 T Elliott Welch, above, senior pastor at the First Baptist Church of Stanleyville parted company with his congregation last week after he was charged with child pornography. According to The Christian Post he stands accused of copying a video of a young girl being raped by an adult male.
In a statement posted on Facebook on Friday, First Baptist Church officials announced Welch's resignation and said they have been cooperating with law enforcement.
We are shocked and saddened by the criminal charges brought against T. Elliot Welch, the senior pastor of First Baptist Church in Stanleyville. We in no way condone the behavior for which Pastor Welch has been accused.

We are and will continue to cooperate with law enforcement officials as the investigation into these charges continues.

A s a church, we remain committed to the spiritual needs of our members during this difficult time. We will refrain from further comment on these allegations as to allow law enforcement officials to continue to do their important work.
The Forsyth County Sheriff's Office announced on Tuesday evening that they arrested Welch, 34, after receiving a tip from the National Center for Missing and Exploited Children.
Police noted in a statement:
We recently received a tip from the National Center for Missing and Exploited Children that an individual was uploading child pornography to the Internet. After completing a search warrant at the residence in Tobaccoville, we arrested and charged T Elliott Welch, a 34-year-old white male with one (1) count of Second Degree Sexual Exploitation of a Minor.
Second-degree sexual exploitation of a minor occurs when someone:
Knowingly records, photographs, films, develops, or duplicates material that contains a visual representation of a minor engaged in sexual activity or distributes, transports, exhibits, receives, sells, purchases, exchanges, or solicits material that contains a visual representation of a minor engaged in sexual activity.
Welch allegedly copied material showing a nude girl, who appeared to be between the ages of 10 and 12, being raped by a man.
He was detained at the Forsyth County Law Enforcement Detention Center with a secured bond of $50,000. Officials at the center confirmed with The Christian Post on Thursday morning that the pastor was released on bond Wednesday and he is scheduled to appear in court on May 13.
The church's website, which revealed that Welch became head pastor in February 2020 has since been been disabled.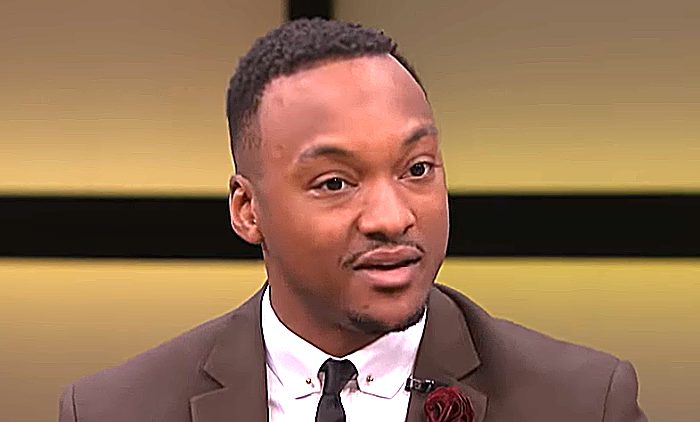 Meanwhile, its reported here that pastor Darnell Barrett, above, of Hillsong Church in New Jersey, has resigned after "accidentally" sharing an explicit Instagram photo with female parishioner, letting her see how well blessed he was.
The white Nike Pro tights he was wearing reportedly showed:
The outline of his prodigious package.
The lustful Oholibah, who features in a pornographic section of the Old Testament, would have been hugely impressed: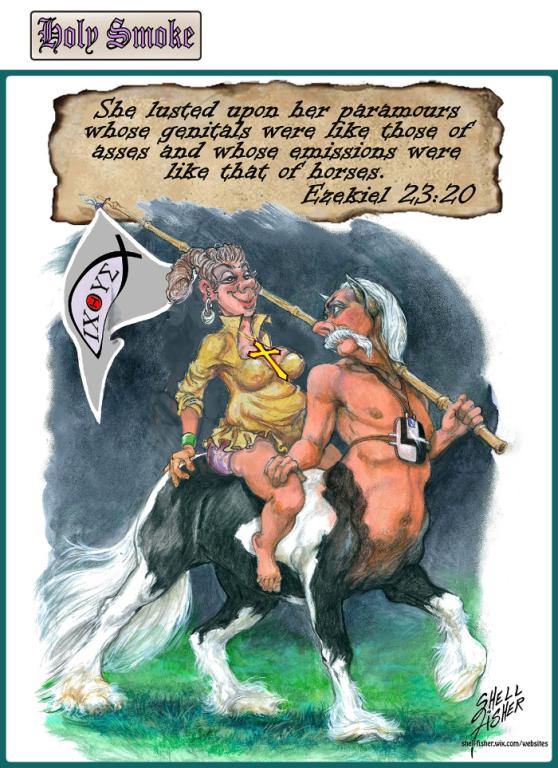 Hat tip: BarrieJohn (Darnell report)
• Please report any typos/errors to barry@freethinker.co.uk
If you'd like to buy me a cup of coffee – and boy, do I get through a LOT of coffee keeping this site active – please click the link below.
I'd love a cup of coffee