A  CHURCH-run boot camp where teens were pushed so hard to find Jesus that some soiled themselves and puked has become the subject of an NBC News investigation.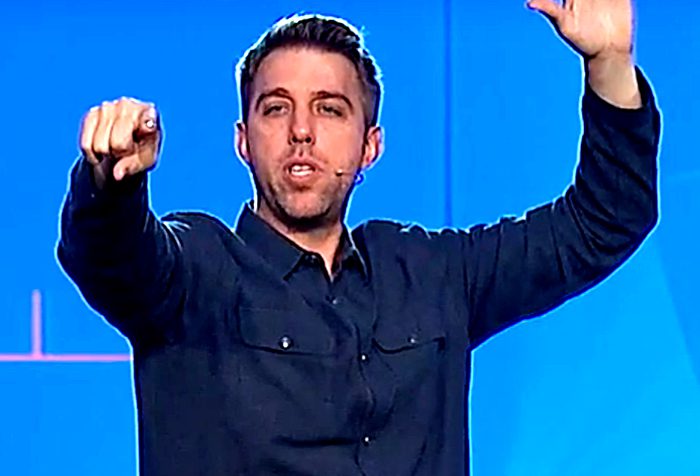 Operated between 2005 and 2013 by Bethany Church in Baton Rouge, Louisiana,  "Way of the Cross" Christian leadership programmes were so brutal that the current lead pastor, Jonathan Stockstill, above, was compelled to post a grovelling apology on Facebook last month.
Participants who were Black or suspected of being gay were taunted with racist and homophobic slurs, and female interns being fat-shamed.
The "220i" programme promised to turn participants – referred to as interns – into"minister material" while providing them with marketable skills.
NBC News reached out to some of the participants after Stockstill posted his apology, and were told that the pastor was aware of what was going on and did nothing to stop it.
They said the ringleader was his older brother, Joel, who tormented the interns with the help of aides known as "second years," as well as Joel's late wife, Amy, and his current wife, Amie.
Founded by the Stockstill brothers' grandfather Roy in 1963, the nondenominational Bethany Church grew from having Sunday services in the living room of the family home into one of the biggest megachurches in the country.
It has more than 8,000 members spread across five campuses in Louisiana and is opening another in New Orleans, runs a television ministry and supports missions at home and abroad.
In a statement that was signed "Bethany Church," it denied the most serious allegations but also apologised:
To those we have disappointed in any way. This highly disciplined program that was totally voluntary to participants was not perfect and we chose to end it 8 years ago. As we reflect on the program, it pains us to know that although so many lives were changed for the good, it's clear the one-size-fits-all approach to physical and spiritual discipline was not effective in some areas.
Several people who commented on Jonathan Stockstill's Facebook post praised him for the apology. But those who spoke to NBC News, dismissed it as a public relations stunt aimed at pre-empting a possible lawsuit by the more than 100 men and women who have organised a survivors group that regularly meets online.
They said the 40-year-old pastor is trying to preserve his public image as a hip preacher who relates to younger people and who is also the frontman for a Christian rock band called Deluge.
Said Gume Laurel, 34, a Texan who took part in the 10-month programme in 2007 and 2008:
I see it as damage control. It looks like he's trying to shift the blame and say, 'The leadership at the time.' He was 'the leadership' at the time.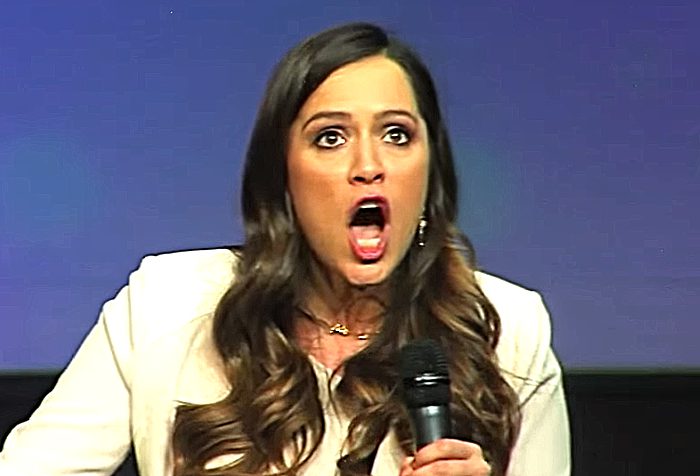 Joel and Amie Stockstill, above,  who markets herself as "a life coach for Christian women" and runs a site called "Let's Echo", did not respond to requests for comment via email.
Laurel said God-fearing teenagers like him who were raised in ultraconservative churches were easy prey for the Stockstill family.
Another former intern, who asked to be identified only as " Emerson" said:
Their whole pitch was if you wanted to be the elite of Christianity, you needed to be in this program.
Former members of Bethany Church who took part as teenagers in the 220i youth program say there were often made to take long hikes, do manual labour and perform calisthenics for hours in the sweltering summer heat until they vomited or soiled themselves.
In addition to the grueling outdoor workouts, interns described "fight nights" when they were pitted against one another.
Said Danielle Ferguson, 31, who took part in the programme from 2007 to 2008.
There were two different fight nights. The bouts often ended with one of the combatants badly beaten and bloodied.
Laurel added:
A lot of the time they would pit somebody who was like really small against somebody that was really big.
The female interns were also forced to fight, said Ferguson.
The programme wasn't cheap, either, the former interns said. Tuition was, in the first years, around $5,000, which ran from August through June, and that didn't include food, travel or living expenses.
While the leaders of Bethany Church "talked about crushing you to make you into a true Christian," that wasn't all they were after.
They preyed on young people's passion and desire to change the world. But once you got there, it was brainwashing and submission to the church.
Laurel, who is now openly gay, said male interns who were thought to be homosexual were targeted for torment. He recalled one day in particular when the interns were ordered into a pool and made to tread water for hours as part of a workout. Some of the programme's leaders zeroed in on a teenager who had displayed:
Less traditionally viewed masculine behaviors. They would be calling him faggot and they were spraying water from a hose into his mouth while he was trying to tread water.
Former interns also said Joel Stockstill and his aides openly used the "N-word" and belittled the Black interns as "thugs."
The church insists it has always opposed racism:
Since our ministry began. We are unaware of any so-called reported incidents of bullying related to racism or sexual orientation. We condemn such behavior in the strongest way and never tolerated it.
Apartheid for Black male interns
NBC learned that Black male interns who were relegated to the filthiest rooms in the dorms the church used.
Said Laurel:
They basically separated all of the Black male interns onto one floor and everybody else was on a different floor.
Another intern said that Amie Stockstill would tell the female interns:
To be fat meant that you had sin in your life
She would also force the Black interns to "succumb to whiteness" by relaxing their hair and:
Conforming to white beauty standards.
The church has denied the allegations regarding fight nights and fat-shaming.
There were no 'fight nights,' this is a totally false claim that never took place. There was no public shaming of anyone who struggled with a health issue or weight concern.
Several former interns have found community with one another through an online survivors group in which they talk about their shared experiences, and they have mobilised to bring to light the abuses they say they suffered in the programme
It's important that people know what they did to us. Lots of us are still dealing with what happened.
For what it's worth here is Stockstill's Facebook apology:
• Please report any typos/errors to barry@freethinker.co.uk
If you'd like to buy me a cup of coffee – and boy, do I get through a LOT of coffee keeping this site active – please click the link below.
I'd love a cup of coffee