AROUND three years have elapsed since it was first reported that two Californian nuns treated a Catholic school in which they worked as their own personal 'ATM' – and siphoned off around $835,000 to pay for gambling jaunts.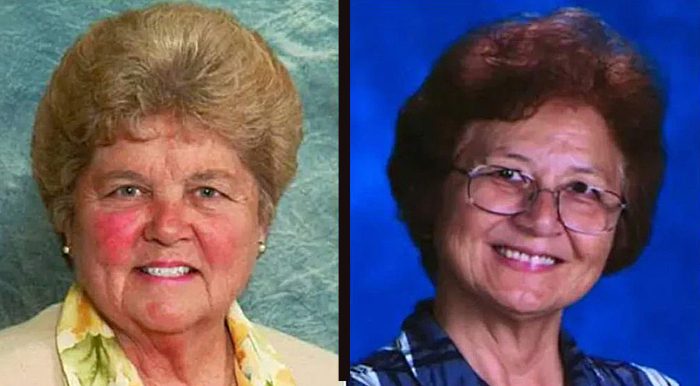 At the time it was reported by Tampa Bay Times that Sister Mary Margaret Kreuper, principal of St James Catholic School, and her "best friend" teacher Sister Lana Chan, right – both of whom had taken vows of poverty and were members of the Sisters of St Joseph of Carondelet order – would not be prosecuted by the diocese that ran the elementary school.
But things took a fresh turn yesterday (Tuesday) when Kreuper, 79, was charged with one count of wire fraud and one count of money laundering.
No reports indicate that any action has been taken against Chan.
Prosecutors said that in a plea agreement the now-retired elementary school principal acknowledged that over a decade ending in 2018, she embezzled about $835,000 in donations, tuition and fee money from her school.
The US attorney's office said Kreuper, who was the school principal for 28 years:
Controlled accounts at a credit union, including a savings account for the school and one established to pay the living expenses of the nuns employed by the school.
In her plea agreement, Kreuper acknowledged diverting money to pay for personal expenses that included credit card charges and:
Large gambling expenses incurred at casinos.
She could face up to 40 years in federal prison.
A statement from her attorneys said that Kreuper, who became a nun at the age of 18, was "very remorseful for what happened" and had been cooperating with law enforcement and the Catholic Archdiocese of Los Angeles.
Unfortunately, later in her life she has been suffering from a mental illness that clouded her judgment and caused her to do something that she otherwise would not have done. She is very sorry for any harm she has caused.
In December 2018, The Tampa Bay Times quoted Jack Alexander, a parent at St James, as saying:
We were an ATM, and people know it and they won't ask for justice.

Parents said at the time that they knew the two nuns went on gambling trips, but the nuns explained the jaunts were gifts from "a rich uncle."
Alexander commented:
These nuns took a vow of poverty and said, 'Oh no, we've got a rich uncle'. The rich uncle was the parents of the St. James students.
The paper said at the time that there remained a question about whether Kreuper and Chang would face legal consequences. Because their order was willing to repay the lost funds, the archdiocese had decided not to pursue criminal charges against the pair.
However, it reported that some parents at St James:
Are planning to see if they can band together to pursue criminal charges on their own. Others, however, have suggested the two nuns have already been judged too harshly.
• Please report any typos/errors to barry@freethinker.co.uk
If you'd like to buy me a cup of coffee – and boy, do I get through a LOT of coffee keeping this site active – please click the link below.
I'd love a cup of coffee