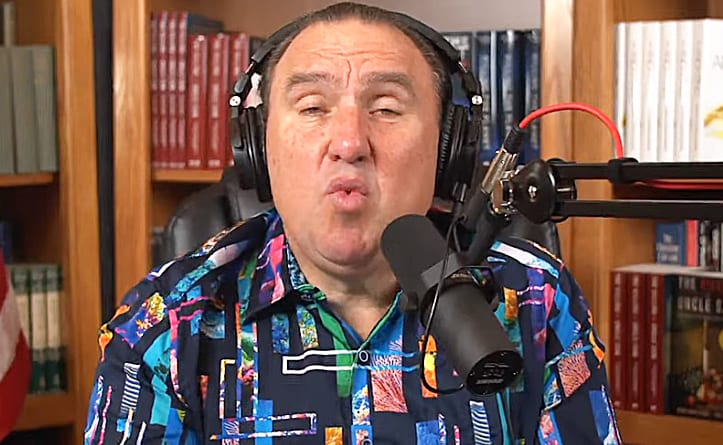 LAST March, South African-born millionaire pastor Rodney Howard-Browne, above – leader of River at Tampa Bay Church in Tampa, Florida – complained of suffering 'religious bigotry and hatred' after he was arrested for breaking Covid-19 restrictions.
Now he is back in the news for comparing COVID-19 vaccinations to drug abuse in a broadcast picked up by Right Wing Watch. The imbecile said:
You vaccinate yourself, shoot up all you want to. People are smoking weed, snorting cocaine, do whatever but just because you do it doesn't mean you have to force anyone else to do it.


There's no way that an unvaccinated person who has a healthy immune system is gonna be spreading aany virus. It doesn't work that way. It spreads from people who are infected and sickly.
Responding in a piece written for The Friendly Atheist, Beth Stoneburner said:
Not true. Not even close to true. We know the virus can spread via asymptomatic, 'healthy' people; even if they manage to survive, the same can't be said of the people they infect.

That's the main reason opening public schools was such a concern last year even though younger people were far less likely to die from COVID – they could still catch and spread the virus to older teachers who, at the time, weren't vaccinated.

But if you want to talk about how it 'doesn't work that way,' let's talk about comparing a life-saving vaccine to 'snorting' cocaine (which is objectively harmful) or smoking weed (which isn't). That absurd comparison should convince any person with an ounce of intelligence that this man is not worth listening to on matters regarding life or death.

No wonder Florida is struggling so badly with COVID right now.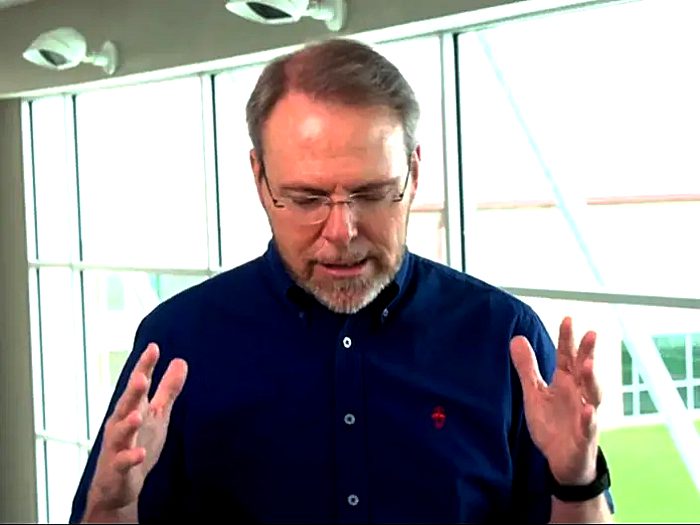 Meanwhile, another irresponsible loon – Texas pastor Bruce Wesley of Clear Creek Community Church, above – is full of remorse over the fact that at least 125 of his congregation, including children, became infected with coronavirus following a student ministry camp last month that was reportedly mask-optional.
In a video prayer, picked up by Crooks and Liars, he beseeched the Almighty to heal the afflicted, and those who were subsequently infected by camp attendees.

Lord, we didn't want to be in the news, at least not for this, maybe for serving or some extreme generosity, but not this. So we ask for your mercy. We ask for your healing for all of those who became sick with this virus and for their families who've have been caring for them as well. We pray for complete recovery so that people don't have any lingering effects, and we pray that you would put a stop to the spread of this virus.
According to The Independent, his church – located near Houston – has had to cancel services for the last two weeks due to the outbreak. Health experts believe the outbreak involved the highly contagious Delta variant of the coronavirus.
Dr Phillip Keiser, the interim head of the Galveston County Local Health Authority, said:.
In this outbreak, at least as of now, it appears most of the people who have tested positive are old enough to be vaccinated.
Six of the 57 cases reported to the Galveston County Health District were "breakthrough" cases, meaning they were infected more than 14 days after receiving their second coronavirus vaccination.
Health experts believe that hundreds of people may have been exposed to the coronavirus variant as a result of the camp. Health district officials told CNN:
The health district is working closely with church leadership to investigate the outbreak, trace potential contacts and offer guidance and resources.
The Times reported on the church's camp and found that as far back as May mask were deemed "optional" in all areas of the camp.
Despite this, Wesley had insisted that the church has practiced "strict safety protocols" to mitigate the spread of the virus at the group's events.
Hat tip: Robert Stovold (Wesley report).
Please report any typos/errors to barry@freethinker.co.uk
If you'd like to buy me a cup of coffee – and boy, do I get through a LOT of coffee keeping this site active – please click the link below.