GROWING up in apartheid South Africa where extrajudicial murders were not uncommon, I developed a passionate hatred of the perpetrators and the judges that handed down death sentences – especially after three friends of mine were killed in the space of 12 years. Only one was tried for murder.

John Harris, 27, a teacher of mine at Damelin College in Johannesburg, was hanged after being found guilty of a terrorist offence in 1965. In 1971, fellow anti-apartheid activist and teacher, 29-year-old Ahmed Timol "fell" from the 10th floor of what was then John Vorster Square police station.
A police officer laughingly told me at the time that any investigation into his death would only reveal that "Indians can't fly." An inquest subsequently ruled "suicide."
Steve Biko, 30, died from injuries in 1977 sustained after he was brutally beaten by police.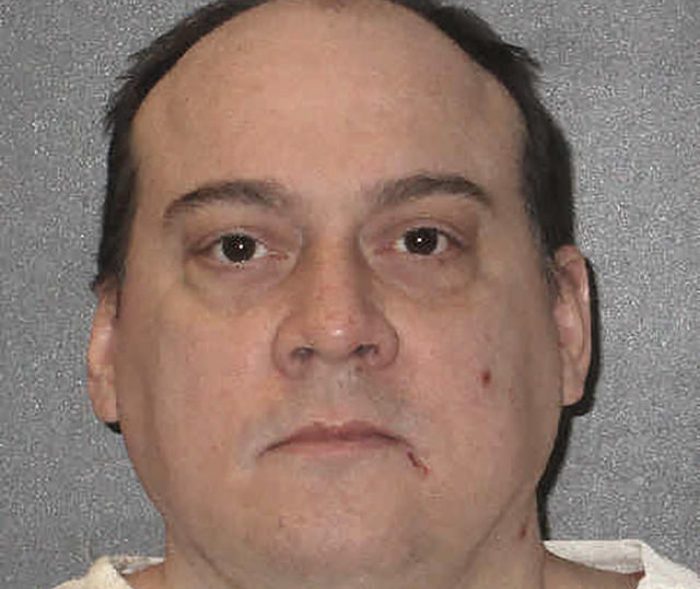 So, when it was drawn to my attention that last week Texas had executed John Hummel, above, for killing his pregnant wife, his five-year-old daughter and father-in-law more than a decade ago, I was saddened, especially after reading a quote from Cecil Bedford, whose brother was among the victims.
Bedford, who witnessed Hummel's death by lethal injection, said he would have preferred a more severe method.
A rope, a guillotine, a firing squad. There's all kinds of good stuff to kill people. They should get what they deserve. An eye for an eye. I'm sorry. I'm old school.
Ahead of his execution, The Forgiveness Foundation, gave details of the murder and concluded:
Pray for strength for the family of John Hummel. Pray that if John is innocent, lacks the competency to be executed, or should not be executed for any other reason, that evidence will be presented prior to his execution. Pray that John may come to find peace through a personal relationship with the Lord, if he has not already.
Those words chilled me, despite the brutality of the crime. Authorities say Hummel stabbed his wife, Joy more than 30 times, then used a baseball bat to beat to death his daughter, Jodi Hummel, and his 57-year-old father-in-law, Clyde Bedford, who used a wheelchair. He then set their home on fire in Kennedale, a Fort Worth suburb.
Hummel, strapped to the death chamber gurney, said a brief prayer that ended with him saying he would:
Be with Jesus when I wake. I truly regret killing my family.
He then thanked friends for their prayers and support.
I love each and every one of you.
Prosecutors say he killed his family because he wanted to run off with a woman he met at a convenience store. After the fire, Hummel fled to Oceanside, California, near San Diego, but was later arrested. Investigators say he confessed to the killings.
Hummel had been scheduled to be executed on March 18, 2020, but it was postponed due to the coronavirus pandemic.
I know, from previous discussions I've had with friends and acquaintances that this report will reignite previous heated rows I've had about the death penalty. But nothing will ever convince me that the death sentence is, or ever will be a deterrent to crimes such as this.
There is no credible evidence that the death penalty deters crime more effectively than long terms of imprisonment. States that have death penalty laws do not have lower crime rates or murder rates than states without such laws. And states that have abolished capital punishment show no significant changes in either crime or murder rates.


The death penalty has no deterrent effect. Claims that each execution deters a certain number of murders have been thoroughly discredited by social science research. People commit murders largely in the heat of passion, under the influence of alcohol or drugs, or because they are mentally ill, giving little or no thought to the possible consequences of their acts.


The few murderers who plan their crimes beforehand – for example, professional executioners – intend and expect to avoid punishment altogether by not getting caught. Some self-destructive individuals may even hope they will be caught and executed.

Death penalty laws falsely convince the public that government has taken effective measures to combat crime and homicide. In reality, such laws do nothing to protect us or our communities from the acts of dangerous criminals.
Despite this, in the UK there are some – around 50 percent – who want the death penalty, abolished more than 59 years ago, restored. A petition last year said:
The death penalty should be an option for convicted terrorists, mass murderers, serial rapists, paedophiles and child killers. Only one appeal should be allowed, with no right to legal aid, which must be lodged and heard within 3 months of conviction.

The prison system is overcrowded and in some cases such as terrorism, prisons can be breeding grounds for radicalisation. There's also the cost of keeping a convicted criminal behind bars for years to consider as well as the victims of crime. We, as a nation should show that we are tough on crime and tough on criminals as a deterrent to other potential criminals. Safety of the public is paramount.
Just 12,691 signed it, and the government responded by saying:
The Government has no plans to bring back capital punishment. Parliament abolished the death penalty more than 50 years ago and has consistently voted against it being restored in recent decades.
Hat tip: Larry Browning

• Please report any typos/errors to barry@freethinker.co.uk
If you'd like to buy me a cup of coffee – and boy, do I get through a LOT of coffee keeping this site active – please click the link below.