THE "Good Book" says "Watch and pray that you may not enter into temptation. The spirit indeed is willing, but the flesh is weak."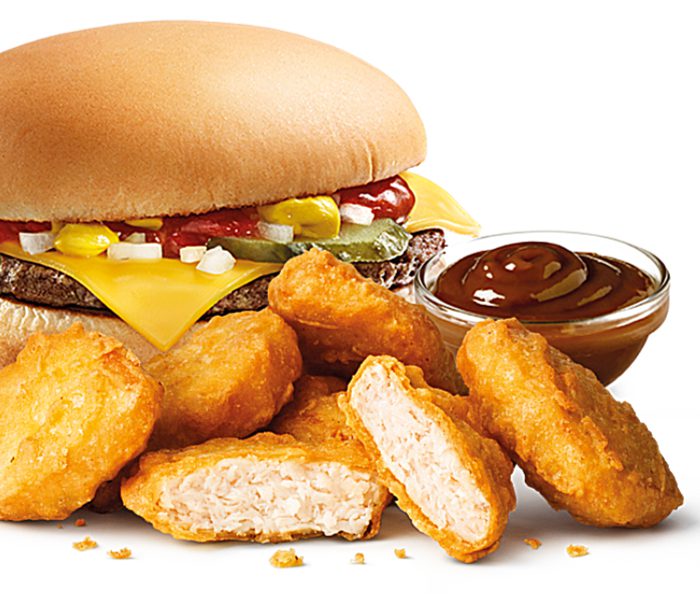 And indeed it was in the case of orthodox Russian Christian Ksenia Ovchinnikova, who suing McDonald's for leading her into temptation during Lent.
The New York Post reports that She of Little Willpower is demanding 1,000 rubles ($14,00) from the international fast food chain, claiming:
When I saw an advertising banner I could not help myself.
Ovchinnikova said that for 16 years she had faithfully avoided meat and dairy products during Lent, then it all went horribly wrong when she saw an enticing Golden Arches banner advertising a cheeseburger and chicken nuggets.
In her complaint, Ovchinnikova said:
In the actions of McDonald's, I see a violation of the consumer protection law. I ask the court to investigate and, if a violation has taken place, to oblige McDonald's LLC to compensate me for moral damage in the amount of one thousand rubles.
A court has yet to set a date for Ovchinnikova's preliminary hearing, according to Russian outlets.
The Russian Orthodox Church is not supporting the woman's claim, according to The Moscow Times.
A Moscow Patriarchate official told the state-run RIA Novosti news agency that the church had advised her to:
Go to confession instead of the court.
Please report any typos/errors to barry@freethinker.co.uk
If you'd like to buy me a cup of coffee – and boy, do I get through a LOT of coffee keeping this site active – please click the link below.