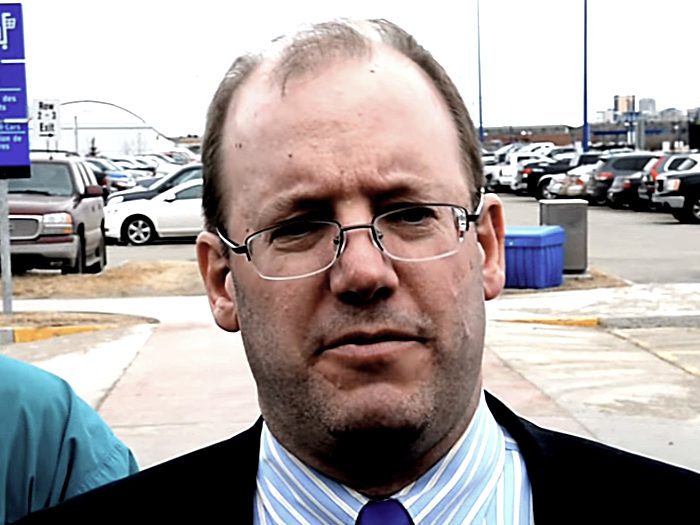 PETER Labarbera, above, who earned the nickname "Porno Pete" for his propensity to focus on the graphic details of gay anal sex, claims in the first of a two-part rant against Netflix's recently released Pray Away that "there are so many happy former homosexuals Pray Away could have interviewed to balance the whining 'ex-ex-gays' if they had the courage to buck their predictable LGBT narrative."
Labarbera, President of the stupidly named Americans for Truth about Homosexuality (AFTAH) – a designated hate group, is particularly upset that a person he worked with in the ex-gay movement, Yvette Cantu Schneider, features prominently in the documentary as a woman who abandoned her belief in faith-based "cures."
I and my colleagues were stunned when Yvette [above] not only turned her back on biblical truth and her own salvation story, but declared war on the Christian gospel and its promise of changed lives (2 Corinthians 5:17). Sadly, Yvette was just one of many 'ex-gay in Pray Away.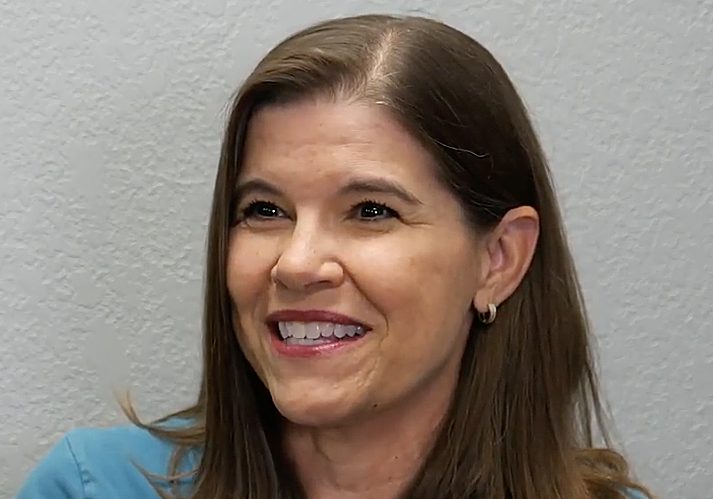 Although he fails spit it out, it's clear that what riles Labarera most about the documentary is that it portrays Schneider, above, as being happy, something he and his fellow bigots cannot abide.
Said Labarera:
Today, Yvette is so blinded by her new role as a sin movement activist that she arrogantly insists that nobody can experience the same radical and permanent change in affections that she once claimed for herself!
"Barbie," as he is also known, explains that Pray Away is short for Pray Away the Gay:
A snarky, gay-activist slogan intended to marginalize anyone who comes out of homosexuality or gender confusion through faith in God …


Furthermore, the Pray Away viewer is given no clue that Cantu Schneider has done a 180-degree turn away from Christianity as part of her panic-induced, New Age-inspired 'transformation.' Why wasn't this mentioned in a film that is all about religion and faith?

His rant asserts that Netflix's offering, true to form, is "anti-Christian to the core."
The film is pretty much what you'd expect from Netflix, which carefully cultivates its pro-LGBTQ, sexually-edgy brand. In 2019, just in time for the Christmas season, Netflix aired the savagely anti-Christian Brazilian movie, The First Temptation of Christ, which mockingly imagines Jesus Christ as a closeted homosexual.

Last year, Netflix's release of Cuties drew worldwide condemnation for sexually exploiting young girls ostensibly to expose the exploitation of girls.

Still another 2020 Netflix offering, Circus of Books, gave a sympathetic take on the owners of a now-closed West Hollywood homosexual bookstore in L.A. that doubled as a hard-core, gay porn shop.


Yes, you read that right: Netflix has more sympathy and respect for homosexual pornographers than for ex-gays and ex-transgender overcomers, and especially for the therapists and Christian counselors trying to help them lead better lives.
Now it just so happens that fellow blogger Andrew Spitznas – creator of the Secular Cinephile – is also less than enchanted with the documentary because it falls well short of calling out Christianity for the harm it's done to LGBT communities. In reviewing the film on August 6 he wrote:
It saddens me to see that some of the ex-ex-gays profiled here still lean on Christianity for meaning in their lives. Evangelical or not, the general language of the Bible is of a core brokenness and worthlessness. The Trinity is Christianity's Donald Trump, asserting 'I alone can fix you.'

Even more problematic for LGBT Christians, homophobia is baked into the Bible. We're not talking stray passages of Leviticus condemning tattoos or the eating of shellfish. From Genesis to the Pauline epistles, gayness is called out as a sin.


To be Christian and gay demands a blinkered reading of the Bible and (let's be frank) continued self-loathing. Staying on this path is evidence of a spiritual Stockholm Syndrome.

Spitznas concluded:
From this standpoint, Pray Away is like too many documentaries that grapple with the harm inflicted by American Christianity, whether in the arenas of LGBT rights, Israel/Palestine, or race. Lacking full intellectual honesty and vigor, they profess that homophobia, nationalism, and racism are bugs of aberrant belief, not features of religion itself.


I'm willing to bet there are ex-leaders from Exodus International who've renounced Christianity altogether. I wish Pray Away would've had the courage to speak at length with such individuals, rather than caving to the cultural pressure to leave religion and belief on a pedestal above scrutiny and interrogation.
Please report any typos/errors to barry@freethinker.co.uk
If you'd like to buy me a cup of coffee – and boy, do I get through a LOT of coffee keeping this site active – please click the link below.