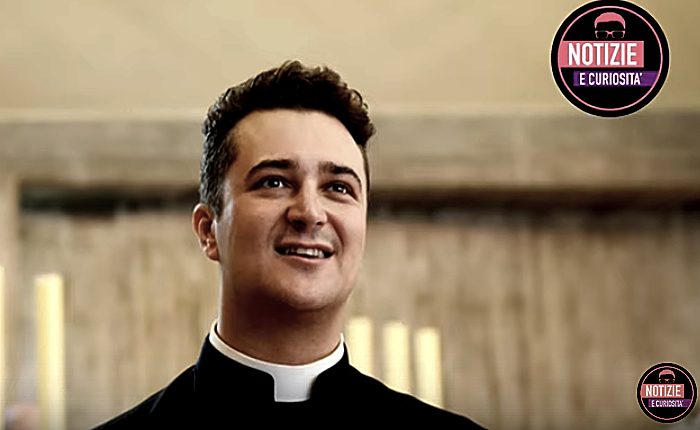 ITALIAN priest Francesco Spagnesi, above, has been placed under house a arrest by police in the Tuscan city of Prato for the sale and import of drugs, including cocaine and GBL, a date rape substance.
According to Catholic news site Crux, Spagnesi, 40,was pastor of Annunciation parish in Prato. He was relieved of his duties as pastor and ordered to take a year sabbatical by his bishop, Giovanni Nerbini, who claims to have been partially aware of Spagnesi's struggles but did not know the full extent of the situation.
Spagnesi's house arrest was announced during a September 14 press conference convened at the Public Prosecutor's office.
Investigations into him began in August after the arrest of another Prato citizen named Alessio Regina, who is also under house arrest and who was found to be in possession of GBL, also known as "liquid esctacy." It is often used consensually to enhance sexual performance, but is widely regarded as a date rape drug.
According to police investigations, the GBL was ordered online and imported from the Netherlands, and an undisclosed amount of cocaine was obtained through local suppliers. The drugs were then sold to guests invited to a specific house in Prato for parties involving sex and drugs.
The Times (£) added that Spagnesi, known "for his sparkling homilies," is accused of stealing thousands of euros in church funds and donations to buy drugs for gay sex parties that he hosted, and that the person who imported GBL was his "flatmate."
Police are interviewing 200 people who are said to have attended his parties over the past two years. Some to the case, including "some professional criminals."
So far, 15 people have admitted to taking part in the Prato parties.
According to the indictment, both Spagnesi and Regina attended the parties with another guest, who has no ties to Spagnesi's parish, but was contacted through a dating site.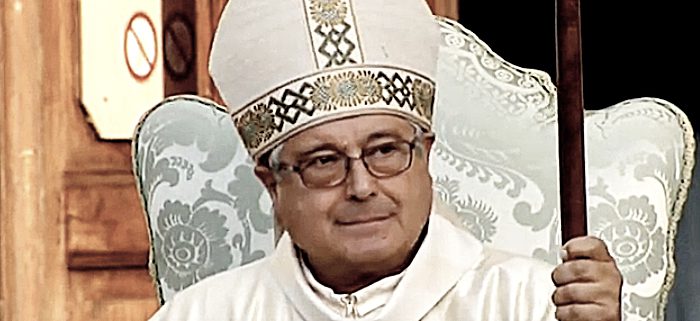 In a brief, two-minute video message posted to the Prato Diocese's website following Spagnesi's arrest, Bishop Giovanni Nerbini, above, voiced "great sorrow" at the news, and pledged his "full collaboration," and that of the diocese, in the ongoing investigation.
Nerbini said he had been aware that Spagnesi had problems, and had tried to help him, but had no idea drugs were involved.
When Spagnesi confessed to having a drug addiction, Nerbini "imposed psychotherapeutic treatment."
In June, Nerbini relieved Spagnesi of pastoral his duties "so he could focus on healing." That decision took effect on September 1, with Nerbini asking Spagnesi to take a year sabbatical to focus on his health.
Nerbini closed his video by asking the faithful to pray not only for the local church, but also for Spagnesi and his struggles.
Please report any typos/errors to barry@freethinker.co.uk
If you'd like to buy me a cup of coffee – and boy, do I get through a LOT of coffee keeping this site active – please click the link below.