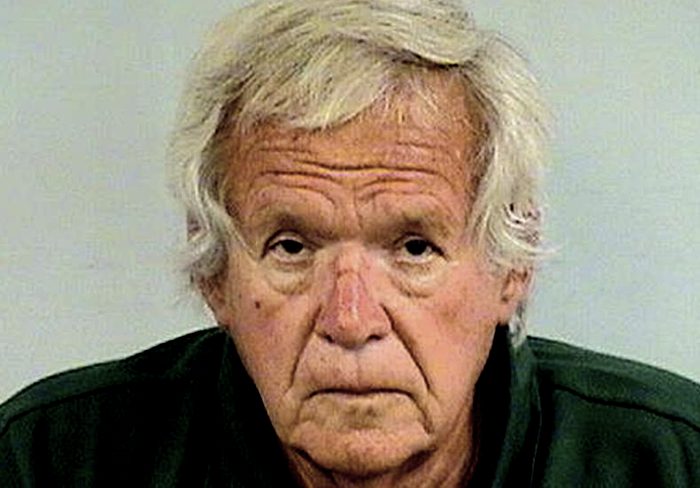 HASTERT, above, once the highest-ranking evangelicals in the Republican Party, has settled a lawsuit involving unpaid hush money to a man he once sexually abused.
The settlement came ahead of a lawsuit filed by "James Doe", who claims that he was promised $3.5 million in 2010 in exchange for his silence over the abuse, but only received part payment. He then sued for the balance owed: $1.8-million.
Christianity Today reports that Hastert, 79, rose to Republican leadership in the US House in the 1990s, with a perfect rating from the Christian Coalition, National Right to Life Committee, and the National Rifle Association. He also earned a place on the Moral Majority's "Honour Roll."
The Moral Majority was a leading US political organisation associated with the Christian right and Republican Party. It was founded in 1979 by Baptist minister Jerry Falwell Sr and associates, and dissolved in the late 1980s. It played a key role in the mobilisation of conservative Christians as a political force and particularly in Republican presidential victories throughout the 1980s.
He was elevated to House Speaker in 1998, when the GOP was looking for someone with "solid morals" to lead the party in opposition to President Bill Clinton.
Hastert was a hypocrite of the first order. In the late 1990s, railing against Internet child porn, he said:
We must continue to be proactive warding off pedophiles and other creeps who want to take advantage of our children.
Records show that Hastert's office kept a legislative file titled "Homosexuals," filled with policy statements from social conservative groups like the Traditional Values Coalition and the Family Research Council that criticised same-sex marriage and Clinton administration's efforts to prevent discrimination against gays and lesbians.
The file also included a 1996 Weekly Standard article, "Pedophilia Chic" that warned that "revisionist suggestions about pedophilia" were being embraced by the left.
According to federal prosecutors, Hastert sexually abused at least four boys while teaching for his 16 years at Yorkville High School in Illinois. All of his victims were aged between the ages of 14 and 17. "James Doe" was a 14-year-old student athlete at the time he claims Hastert touched him inappropriately in a hotel room.
The abuse allegations surfaced when, in 2016 Hastert pleaded guilty to a banking charge and was sentenced to 15 months in prison. During the criminal case, former student athletes recalled how he would pull up a recliner to watch them while they showered, and Hastert admitted to some allegations of sexual abuse.
He could not be prosecuted, however, because of the statute of limitations.
Hastert was seen as someone with "the moral authority and personal integrity" to lead. He kept the position of House Speaker – second in line from the President – until 2007, making him the longest-serving Republican speaker in US history.
Hastert was lauded as Wheaton Colleges's most influential alumnus, and the school named a center for economics, government, and public policy after him. The Hastert Center sought to promote:
The redeeming effects of the Christian worldview on the practice of business, government and politics.
In 2014 Hastert lied to the FBI when they questioned him about suspicious bank withdrawals. Hastert had taken $50,000 out of his accounts in increments of $10,000 but then learned that the bank was required to report withdraws of $10,000 or more. He then started withdrawing cash in increments of less than $10,000 every six weeks for more than two years.
AP adds that lawyers would not release details of the settlement, arrived at just days before a civil trial was set to start. It would have focused on a novel legal issue about whether Hastert's verbal agreement to pay $3.5 million to buy the silence of "James Doe" amounted to a legally binding contract.
Hastert paid $1.7 million over four years but stopped the payments after the FBI questioned him in 2014 about illegally concealing huge cash withdraws from his bank.
At his 2016 sentencing, US District Judge Thomas M Durkin repeatedly rebuked Hastert before issuing a 15-month sentence, telling him that his abuse devastated the lives of victims. He said:
Nothing is more stunning than to have the words 'serial child molester' and 'Speaker of the House' in the same sentence
Please report any typos/errors to barry@freethinker.co.uk
If you'd like to buy me a cup of coffee – and boy, do I get through a LOT of coffee keeping this site active – please click the link below.