AN Assisted Dying Bill is scheduled to receive its Second Reading in the House of Lords on October 22. A 2019 poll showed that almost 85 percent of people in the UK support assisted dying, among them Lord Carey of Clifton, also a former Archbishop of Canterbury.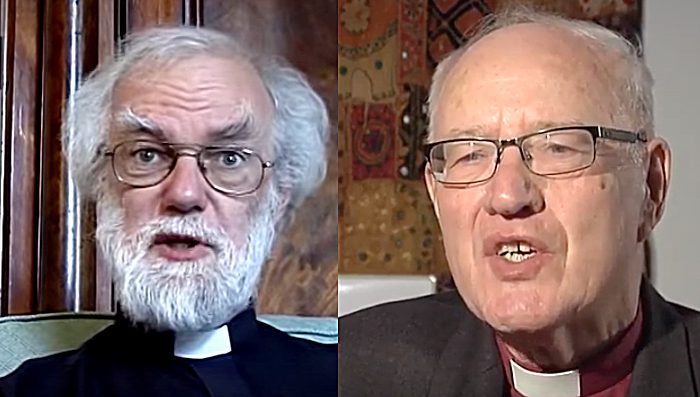 After Carey, above right, reafffirmed his support last week assisted dying, the Lord Williams of Oystermouth, known by many "Dumbledore", strongly denounced him, saying in a statement submitted to the British Medical Journal, that a change in the law would lead to "overstrained families" and "overstretched medical resources" exerting pressure on many patients to take their lives by assisted suicide.
Last year Carey told the BMJ:
There have been numerous cases over the past few years that have shown to me that the law we have at the moment does not offer dying people the best possible ends to their lives.

This is clear when we look at the experiences of people like Ann Whaley or Mavis Eccleston, who are being criminalised simply for helping their dying loved ones to have the deaths that they want. This is not the sign of a truly compassionate society and it is time for a full and frank reflection on what the ban on assisted dying means for people at the ends of their life and for their loving families.

"Dumbledore", on the other hand, declared:
We have to be aware of the reality of pressure on seriously ill patients to take certain decisions … which may very understandably come from overstrained families as well as overstretched medical systems. We should note that fear of such pressure within the medical system may discourage seriously ill patients from seeking appropriate medical help; the issues of doctor-patient trust involved are real.

This country currently has an enviable record of progress in and provision for palliative care. Will this survive in the world of overburdened budgets if there are less expensive options?
If the private member's Bill is successful the UK would follow the lead of other countries including Switzerland, the Netherlands, Belgium, Colombia, Canada, Luxembourg and, most recently – in the face of strong Catholic opposition – Spain.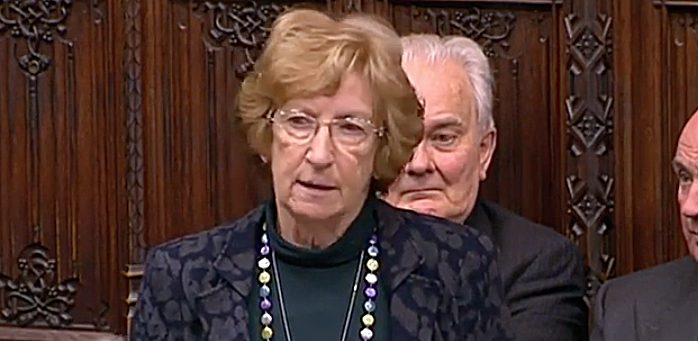 In 2015 Parliament rejected the bill put forward by Lord Falconer of Thoroton. The fresh private member's bill was introduced by Baroness Meacher, above, who said:
The current law thwarts open discussion between dying people, their doctors, friends and family. We all know we will die. The 'last resort' options open to us are running the risk of suffering at the end of life, possibly from pain, wounds, helplessness or indignity. Or else our choices are few and unpleasant: sedation, starving to death, or travelling to Switzerland.
Meanwhile, the British Medical Association will debate proposals to abandon its traditional opposition to assisted suicide in favour of a position of neutrality tomorrow (Tuesday).
A BMA survey last year indicated that 40 percent of members wanted the BMA to actively support attempts to change the law. Half (50 percent) personally believed that there should be a change in the law to permit doctors to prescribe life-ending drugs.
In May, The Sunday Times (pay wall) said it was launching a campaign to support the legalisation of assisted suicide.
The Campaign for Dignity in Dying, of which I am a member, says that latest surveys show that 84 percent support assisted dying for terminally ill adults, and is running a campaign which has so far attracted over 250,000 signatures.
I urge you to sign sign it.
Update (September 14): The BMA has finally dropped its opposition to assisted dying.
Please report any typos/errors to barry@freethinker.co.uk
If you'd like to buy me a cup of coffee – and boy, do I get through a LOT of coffee keeping this site active – please click the link below.