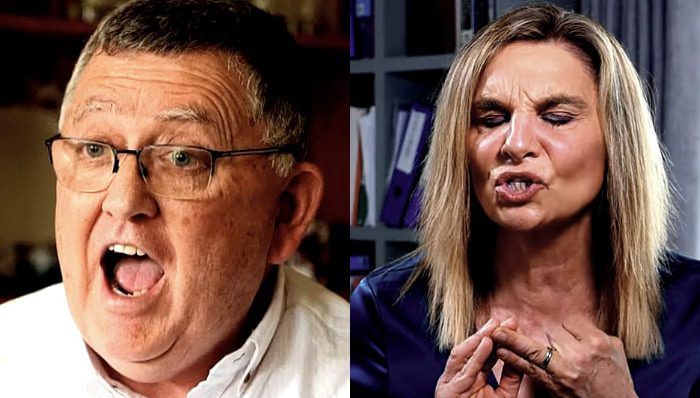 THE fact that "gay cure" advocate Mike Davidson and Andrea Minichielo Williams, CEO of anti-LGBT group Christian Concern, above, were slated to be among a clot of speakers at a Christian conference at Worcester College, Oxford, should have immediately sounded alarm bells.
But the event – organised by the Wilberforce Academy (part of Christian Concern) – went ahead anyway. Shortly after, the college issued an apology in the face of anger expressed by students – and in so doing attracted the wrath of Williams, who was among the line-up of speakers.
According to student paper, The Oxford Tab, A spokesperson for Worcester College said:
We deeply regret the distress caused to students, staff and other members of the college community by the presence of the Wilberforce Academy conference.

The college was not aware of the speaker list or programme content in advance. The booking was taken in good faith, but it is clear that our procedures did not work as they should. We have begun an urgent review to ensure that this does not happen again.

We have agreed with the JCR [Junior Common Room] Committee that the profit from the conference will be set aside to fund dedicated equality, diversity and inclusivity initiatives. We are working with students and other members of the college community to identify the most appropriate projects.

We acknowledge that this was a serious failure that has caused significant distress, and we apologise unreservedly to all those who have been affected.
Students who found out about the event via a Wilberforce Academy leaflet found its content "hateful and invalidating."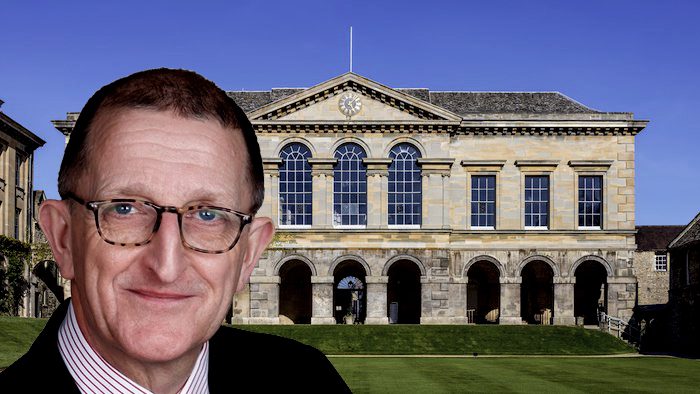 Christian Concern said in a press release issued yesterday (Wednesday) that Worcester College is led by Provost David Isaac, above, former chair of the Equality and Human Rights Commission (EHRC), and blasted him for the college's "capitulation."
CC said the decision to apologise for hosting the conference:
Seems starkly at odds with Mr Isaac's stand whilst chair of the EHRC. During his tenure, the EHRC published guidance to 'protect lawful free speech'.

For over a decade, the Wilberforce Academy has run a one-week conference for young professional Christians who have a passion to serve Jesus Christ in a variety of vocations including law, politics, education, media, arts and business.

Topics covered by expert international speakers include: abortion, Islam, support for those experiencing unwanted same-sex attraction, transgenderism and Christian cultural history.

The conference includes teaching and biblical beliefs that have been recognised by the Christian church globally for the past 2,000 years.
Williams said in the press statement:
Sadly, we have had no communication from Worcester college about these reports of an 'apology' for hosting us, despite our attempts to contact staff and discuss what has been alleged.

But if the college has turned its back on us, it seems that cancel culture has once again demonstrated the power of its grip in one of our top universities, fuelled by a small group of activists who won't tolerate any view that departs from their own narrow ideology and who will resort to tactics of misrepresentation and sweeping allegations to get their way, seemingly frightening nearly everyone into submission.

That a college now led by someone who has so often claimed to be a defender of freedom of expression in higher education is rumoured to have capitulated to this aggressive movement is even more concerning. We very much enjoyed our week at the college, were very warmly welcomed, including by the Provost, received many compliments from the staff and were not aware of any complaints or concerns being raised with us at the time. Yet now we hear it alleged that the college has 'apologised' for hosting us!

We will be seeking urgent clarification. Whatever happens, we will continue to speak of Jesus Christ who was himself an 'outsider' and by his words and actions demonstrated his commitment to reaching the marginalised, excluded and vulnerable so that they could discover true hope and everlasting love through him, even sacrificing his own life to do so.

Oxford University should continue to stand for free speech and free expression and allow its students to have the intellectual ability to decide whether they wish to attend external events, and to make up their own minds on what they hear.

Students, according to the Tab, were particularly offended by the presence of Davidson, an "ex-gay" zealot who runs a despicable "pray-away-the-gay" outfit called Core Issues Trust, based in Northern Ireland.
Davidson's group also publicises their dissatisfaction with the 'encroaching politico-religious identity of Islam', with a focus on trying to 'understand how to respond to these doctrines'. Many students commented this language was inflammatory, particularly taking into account one session at the conference was titled 'The nature of Islam'.
Provost Isaac, said the Tab, "suggested" that Wilberforce Academy had presenteditself as a "genuine religious conference", with a staff member taking the booking in good faith.
According to the JCR President, it was confirmed that Isaac:
Would never wish to do business with organisations whose values and policies conflict with those of Worcester College.
Please report any typos/errors to barry@freethinker.co.uk
If you'd like to buy me a cup of coffee – and boy, do I get through a LOT of coffee keeping this site active – please click the link below.