THE Christian Post has weighed in on the religiosity of  Queen Elizabeth II following her eulogising the inexorable BBC series, Songs of Praise, which has been running for 60 years.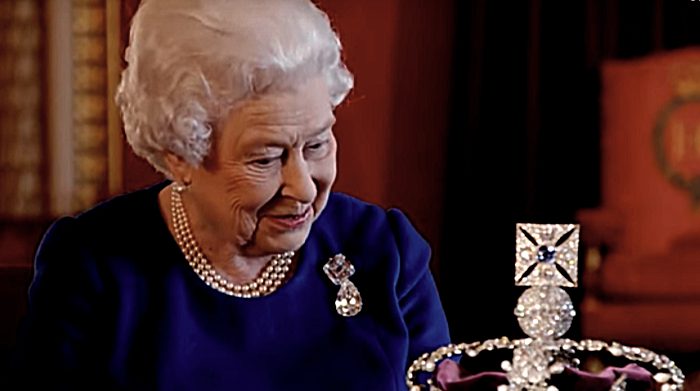 In a special message to mark the sixtieth anniversary of the series on Sunday, the 95-year-old head of the Church of England and International Queen of Bling thanked the BBC for presenting Christianity as a "living faith."
For 60 years, Songs of Praise has drawn together congregations and BBC viewers throughout the United Kingdom in collective worship.

During that time, the programme has shown Christianity as a living faith not only through hymns and worship songs, but also by featuring the many people who have put their faith at the centre of their lives.
Aled Jones, who has been a Songs of Praise presenter for over 20 years, called it:
One of the biggest joys of my life. It is an honour to be able to share uplifting stories of faith with our dear audience and to gladden hearts with music that means the world to me. Here's to a future filled with wonderful 'Songs of Praise!'.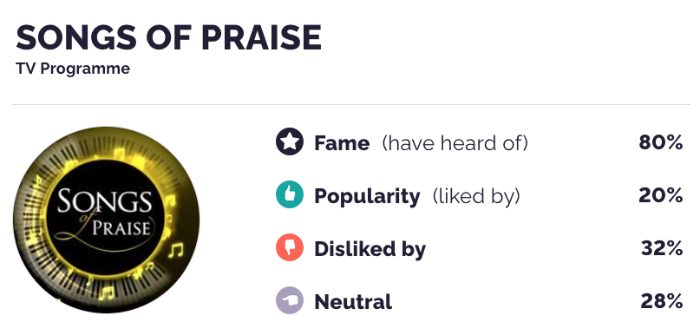 This despite the fact that it has a popularity rating of a pathetic 20 percent.
The CP pointed out that the late Prince Philip played a key role in getting the Queen to talk more about her own faith in her dreary Christmas broadcasts.
The Rev Ian Bradley, author of God Save the Queen,  recalled that in the old days, her messages:
Really used to be more like travelogues, and they would just say where the royal family had been.
Bradley also shared that Prince Philip was interested in theology.
He had a wonderful knowledge of the Bible.
In a 2016 book ahead of her 90th birthday, the queen reflected on Jesus' central role in her life. She wrote in the foreword to The Servant Queen and the King She Serves:
I have been – and remain – very grateful to you for your prayers and to God for His steadfast love. I have indeed seen His faithfulness.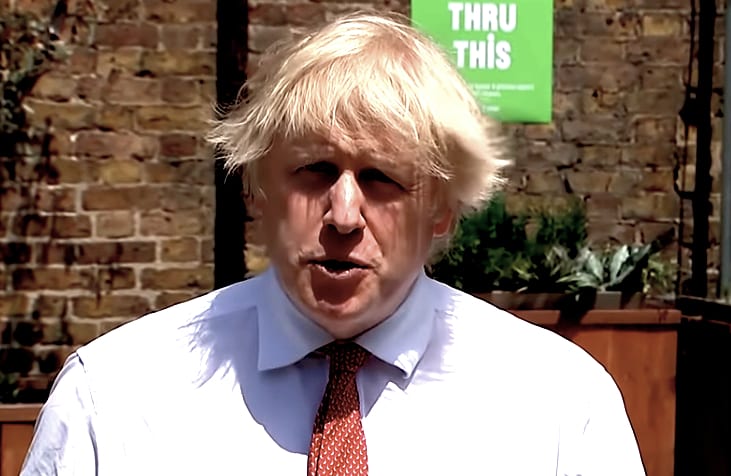 Back in July, the CP ran a piece about Prime Minister Boris Johnson, above, who, on being told that Labour Party leader Sir Keir Starmer didn't believe in God, quickly quoted Psalm 14:
The foolish man has said in his heart there is no God.
The piece quoted Johnson as saying:
Christianity is a superb ethical system and I would count myself as a kind of very, very bad Christian. No disrespect to any other religions, but Christianity makes a lot of sense to me.
As part of a Bible reading project for the King James Bible Trust, in which a reading of the entire Bible was posted on YouTube, Johnson read from Isaiah Chapter 11. He called the King James version
The single most beautiful and influential work of English literature.
Hat tip: BarrieJohn

• Please report any typos/errors to barry@freethinker.co.uk
If you'd like to buy me a cup of coffee – and boy, do I get through a LOT of coffee keeping this site active – please click the link below.
I'd love a cup of coffee