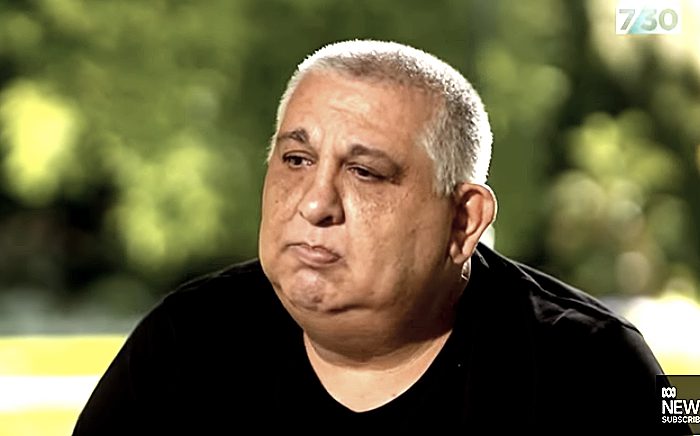 WHEN Robert Friscic, above, was being molested by a Catholic priest from the age of 11 until he was 18, he kept asking his abuser why he was being subjected to to such intolerable behaviour. The answer he got was "because I love you."
Father Anthony Bongiorno, since deceased, also told him and other victims that he was simply performing:
An old Spanish custom in which the altar boy sleeps with the priest.
Decades on Friscic decided to lodge a civil claim against the Catholic Church for the abuse he suffered at the hands of Bongiorno, and this week ABC News reported that he had been awarded an out-of court settlement of $3-million (£1.6) by the Archdiocese of Melbourne.
Friscic's lawyers say the settlement, combined with previous payments, makes it the highest award for an historical abuse claim.
The abuse began when Friscic ran away from home in 1981 and sought refuge in the local Brunswick churchyard. He was welcomed into the St Ambrose presbytery by Bongiorno, who was later arrested and put on trial for abusing him and two other boys. He was acquitted in 1996 on two charges and the third case collapsed.
A number of social workers saw warning signs of sexual abuse and tried to raise the alarm.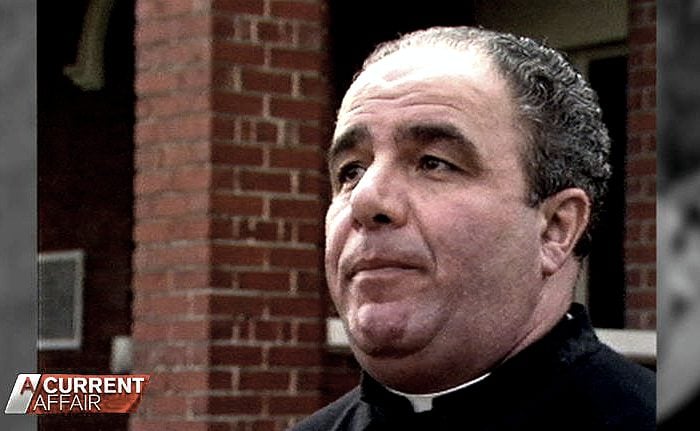 Roni Nettleton ran the boarding house where Friscic was living. She confronted the priest when Friscic kept disappearing at nights. She said Father Bongiorno, above, just brushed it off, saying:
Oh yes, he calls in you know, I'm supporting the family … and he needs a father figure.
Victoria Police's Detective Sergeant Sol Solomon, who was involved in Bongiorno's  criminal trial, described the priest, who died in 2002, as:
Cold. He was not cooperative at all, he didn't show any remorse for the victims, or any empathy with them or the impact that his actions had upon them.
After the the priest's acquittal, a devastated Friscic took himself to a bridge with the aim of throwing himself off:
I didn't want to live anymore, so I decided to go there and jump off.
For years, Friscic took his anger out on the Church in unhealthy ways.
I'd spray paint the Catholic Church on their office … and send threatening emails. It was my way of getting them back.
He then decided to channel his anger and grief into two separate legal matters: the civil action against Father Bongiorno, and a fresh inquest, looking into the priest as person of interest in a 1980 cold case.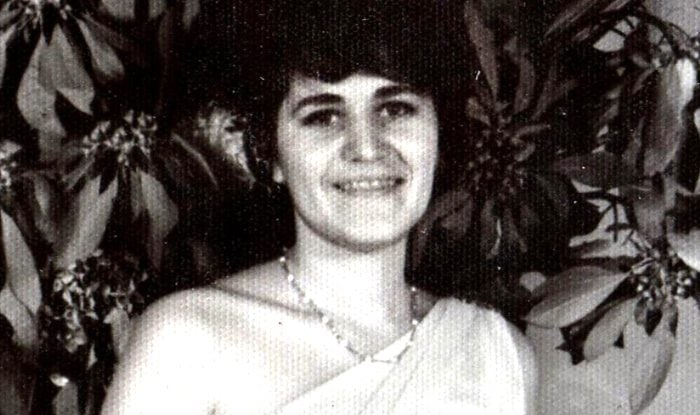 Maria James, above, was murdered in her Thornbury bookshop, and Father Bongiorno was seen soon after with blood on his hands and face.
The ABC's Trace podcast revealed in 2017 that Ms James was set to confront the priest about the abuse of her younger son on the day she was stabbed.
Friscic testified this year at the new inquest into her death, saying he once asked the priest about the murder, and that Father Bongiorno went into shock at the question.
I believe he did molest Maria's son and could have done anything to keep his secret … because he keeps secrets. I was with him for 14 years, so I should know him.
Meanwhile, Mr Friscic's civil case dragged on.
Then, a few days before the court hearing, the Archdiocese of Melbourne offered a settlement – $3 million, and promised it wouldn't claw back the $700,000 it had earlier offered him.
His lawyer, Alessandra Pettit, said the win was four decades in the making.
As part of the case, a letter was tendered as evidence, written by a Melbourne primary school principal in 1980.
The letter alleged Father Bongiorno was regularly having boys stay with him overnight at the presbytery, that he asked a boy to kiss him, and that all the primary school staff were worried about the priest's behaviour.
Despite learning of these allegations in 1980, former Archbishop Frank Little went on to to appoint Father Bongiorno to two parishes within the year.
Lawyer Jason Parkinson says suing the Catholic Church is like suing:
The great and powerful Wizard of Oz.  There's lots of smoke and thunder, and disparity of power. I think [this case] it makes it clear that the pendulum is well and truly swung in the favour of abuse survivors. But it also shows that you've got to fight for it.

The Church does not like going to court because they're treated like everyone else once they are there – and that's how they should be treated.
The Archdiocese of Melbourne declined to comment.
Now Friscic is just looking forward, thinking about moving into a new place and maybe getting a dog.
Catholic Church in Spain refuses to investigate clerical abuse
Meanwhile, in Spain its reported that activists are calling for an independent probe into alleged sexual abuse in Spain's Catholic Church.
They insist the number of cases is on a par with neighbour France, where a recent investigation found 218,000 victims since 1950.
But as the Episcopal Conference's gathering of bishops closed in Madrid on Friday (November 19), the church denied the claims.
Spokesman Luis Argüello reiterated the institution would not be "proactive" in undertaking an external investigation into allegations of sexual abuse.
We are not prepared to carry out statistical and sociological investigation.
"There are only a few cases," he added, quoting the figure 0.8 percent of priests guilty of such crimes since 1950.
Why is the focus only on the Catholic Church?
Hat tip: Keith Porteous Wood.

• Please report any typos/errors to barry@freethinker.co.uk
If you'd like to buy me a cup of coffee – and boy, do I get through a LOT of coffee keeping this site active – please click the link below.
I'd love a cup of coffee