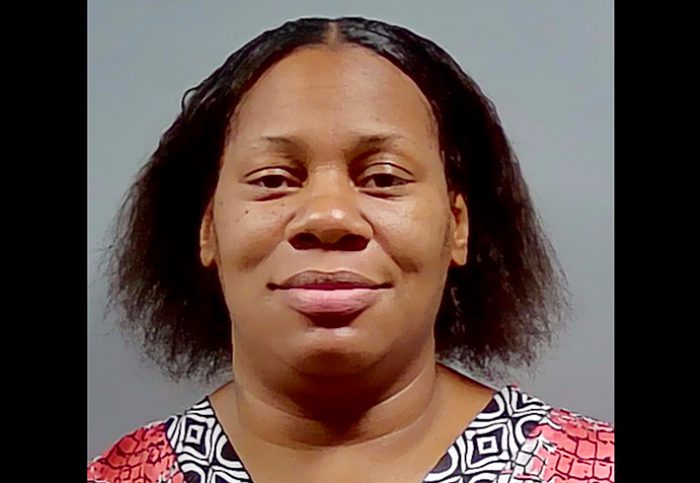 FURIOUS over the fact that a family member refused to join her in prayer, Dyshannon Norris, above, attacked the unnamed man and sunk her teeth into his chest.
According to this report, the alleged attack occurred in Pensacola, Florida, and Norris, 49, is now on $1,000 bail awaiting trial on a charge of battery.
Norris reportedly tried to get her entire family to gather to pray for her mother, but flew into a rage when they refused.
Norris then dragged one family member down a hallway by his arm. When he resisted, she  pinned him against the wall and bit him.
According to an arrest report, the victim's shirt was ripped by Norris as he began to flee. Norris then started screaming that the family was "possessed."
When police officers arrived at the scene, they found a full mouth bite mark on the victim's left pectoral muscle. The area of the muscle was bruised and included broken skin with bleeding on the upper part of the bitemark.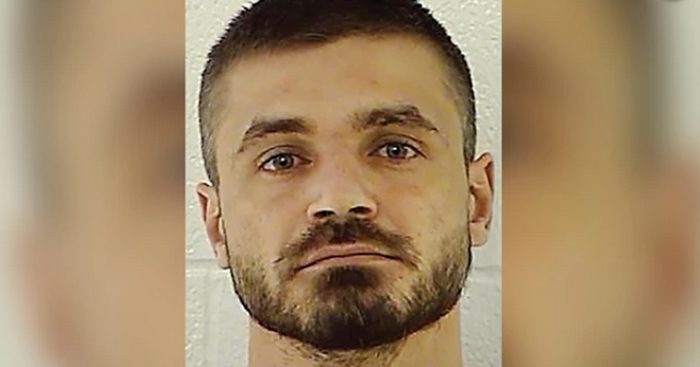 Meanwhile, in another incident involving "possession," Ohio man Lionel Justin Gore, above, was arrested last Saturday for beheading his adoptive mother and setting her on fire. He claimed that the "Holy Spirit" told him she was the devil.
Gore, 34, admitted to murdering his mother, Diane Gore, inside her New Matamoras home on the Ohio-West Virginia border
Gore's six-year-old nephew told police he saw Gore cutting at Diane's neck with a knife before he set the home alight, authorities said.
The little boy said he had to crawl out because of the smoke.
Diane's sister was outside when first responders arrived, telling them she arrived to find Gore – who was "covered in blood" – leaving the home.
He allegedly told his aunt "get out of the way or I'll kill you next" before fleeing in his car.
Police found Diane's body and her severed head inside the home.
Authorities managed to track down Gore and got into a brief pursuit before the alleged killer crashed.
Gore is currently being held in relation to the car pursuit but is facing murder, arson and child endangerment charges, according to authorities.
• Please report any typos/errors to barry@freethinker.co.uk
If you'd like to buy me a cup of coffee – and boy, do I get through a LOT of coffee keeping this site active – please click the link below.
I'd love a cup of coffee