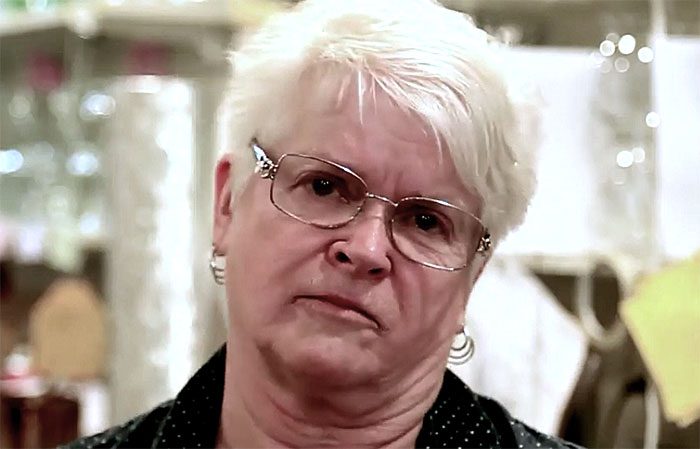 LAST week the right-wing Washington Examiner glumly reported that, after a lawsuit that's lasted almost a decade, Christian florist Barronelle Stutzman, above, caved in and agreed to pay $5,ooo to a gay couple following of her refusal to create a floral display for their wedding.
Had the lawsuit proceeded all the way to the US Supreme Court, the Jesus-bewitched owner of  Arlene's Flowers in Richland, Washington, would have been liable for many thousand in "ruinous" lawyers fees. So she agreed to hand over the dosh to Rob Ingersoll and his husband, Curt Freed.
Alliance Defending Freedom's General Counsel Kristen Waggoner declared:
This settlement is an end to a lengthy court case. Over the last eight years, Barronelle stood for the First Amendment freedoms of all Americans, even those who disagree with her about a deeply personal and important issue like marriage. And in doing so, she's inspired millions of others in their own public and personal battles to live their faith without government interference.
Stutzman added:
I am a Christian, and I believe the Bible to be the Word of God … I could not take the artistic talents God Himself gave me and use them to contradict and dishonor His Word. So, as gently as I could, I recommended some other floral artists whom I knew would do a great job for Rob. My decision was not intended to hurt him, but to honor my sincere and deepest beliefs.
Note: In the Bible's lost Book of Pussytoes, it's clearly stated in chapter 2, v 12:
Thou shalt not render unto sodomites pretty things, including, among other flowers, Bastard Toadflax, Corn-cockle, Sneezeweed and Mad Dog Skullcap.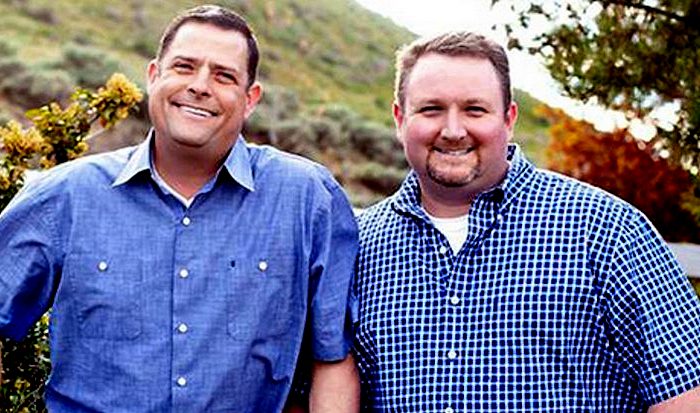 Then the Examiner followed up the story under the headline "Barronelle Stutzman's fight isn't over".

In an op-ed for the conservative rag, Kaylee McGhee White wrote:
Stutzman should not have had to pay Ingersoll one cent. She has the right to believe in and live by her religious convictions, even in matters of business, and it is shameful that the courts refused to protect that right.

It is also a disgrace that the ACLU [American Civil  Liberty Union] , an organization that stopped pretending to care about civil liberties a long time ago, pursued the case against Stutzman so viciously that she felt she couldn't continue. And who could blame her? The ACLU was trying to take everything she owned: her business, her house, her assets.

But just because her own fight for religious freedom is coming to an end does not mean Stutzman has given up. Far from it.

She's 76 years old. She wants to retire, to live without fear of who might file the next lawsuit. She has seen what's happened to Colorado baker Jack Phillips, who continues to face lawsuit after lawsuit after lawsuit because he dared to keep operating his business.
But Stutzman, according to White:
Still has hope that her case will be vindicated. In fact, there's a case making its way to the Supreme Court right now that could exonerate both her and Phillips, who won his case a few years ago but by such a narrow decision that he might end up before the bench once again.

This new case, 303 Creative v. Elenis, will give the court the chance to expand its ruling on Phillips's case and make it clear once and for all that all speech, whether in art or written word, is protected by the First Amendment and that religious persons cannot be compelled to produce speech that violates their convictions.
The case in question is centred on web designer Lorie Smith, who is being "forced" by Colorado law to design and publish websites promoting messages that violate her religious beliefs.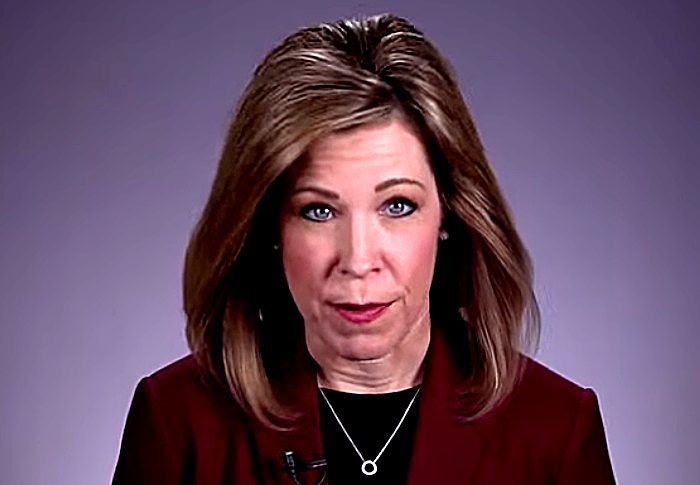 Waggoner, above, said:
This issue transcends the marriage debate. This is about whether all Americans can be compelled into speech with which they disagree.
Stutzman said she plans to throw her weight behind 303 Creative v Elenis and every other Christian brave enough to put up a fight. Because before long, she said, everyone who tries to "live consistent with their faith" is going to "find themselves in the position I'm in."
And each one of us is going to have to figure out what line we don't want to cross.
Stutzman continued:
It would be nice to pretend like this didn't happen and get back to normal, but I'm not sure what normal is. The fight is not over.
According to this report, Ingersoll and his husband, Curt Freed, plan to donate the settlement payment to a local chapter of PFLAG, a national LGBT advocacy organisation, and personally match the $5,000.
• Please report any typos/errors to barry@freethinker.co.uk
If you'd like to buy me a cup of coffee – and boy, do I get through a LOT of coffee keeping this site active – please click the link below.
I'd love a cup of coffee