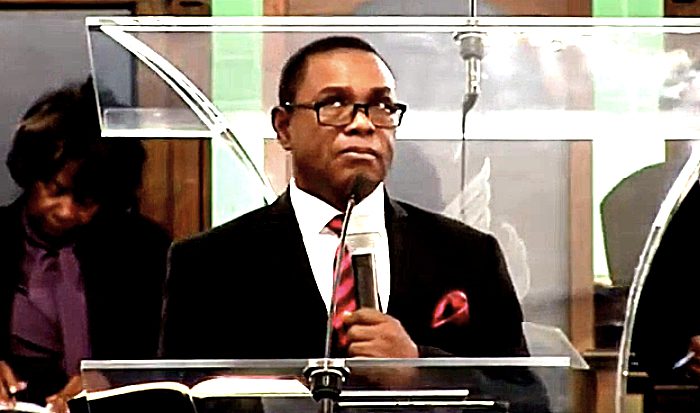 WOMEN attending a NY City Grand Concourse Seventh-day Adventist Church service were told by pastor Burnett Robinson, above, that "I want you to know upfront ladies, that once you get married, you are no longer your own."
In a sermon posted to YouTube, Robinson, according to Religion News Service, went on to tell husbands that may rape their wives.
I would say to you gentlemen, the best person to rape is your wife.
Saying he'd seen a TV report about woman who lady sued her husband for rape, Robinson said he wanted to "emphasise" that rape becomes "legalised" once a woman enters marriage.
The backlash was quick and furious. Someone called George Gia started a petition two days ago calling for the dismissal of the pastor. It reads:
As the Senior Pastor of the Grand Concourse SDA Church, Dr. Burnett Robinson has made damaging and harmful comments about women.In one of his Online sermons, he clearly and boldly stated husbands are allowed to rape their wives.

This is far removed from the standards of God and what we stand for as a society.
At the time of writing, more than 1,000 people had signed it.
RNS reported that Robinson was "apparently" preaching from a passage from the New Testament's Letter to the Ephesians, in which the Apostle Paul says:
Wives, submit to your own husbands, as to the Lord.
It said the passage made headlines back in 1998 when the Southern Baptist Convention, the nation's largest Protestant denomination, amended its statement of faith to include a declaration that a woman should "submit herself graciously" to her husband's leadership.
Issues of women and gender and sexuality continue to trouble segments of the conservative evangelical movement, especially in light of the #MeToo movement, which attempted to break the silence on sexual abuse and harassment.
In 2018, one of the leaders of the Southern Baptist Convention came under intense criticism after he suggested that wives abused by their husbands should focus on praying and not seek divorce.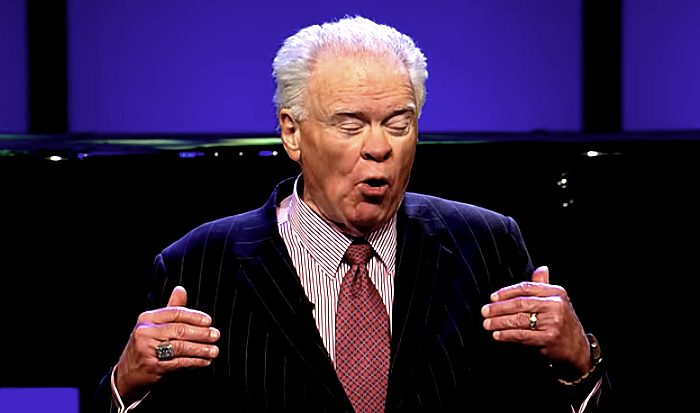 That leader, Paige Patterson, above, was later fired from his position as President of Southwestern Baptist Theological Seminary in Fort Worth, Texas, for allegedly lying about and mishandling complaints of student rape. He was also stripped of his retirement benefits.
UPDATE (24/11/21): The Greater New York Conference of the Seventh-day Adventist Church has now placed Robinson on administrative leave, a statement from the New York Conference said.
Pastor Robinson deeply regrets the statement and knows it caused injury and has given an unqualified apology.
In addition, the North American Division of the Seventh-day Adventist Church issued a statement saying:
We wholeheartedly condemn any form of behavior or rhetoric that perpetrates any type of violence against women – or any person. This is not what the Seventh-day Adventist Church believes.
• Please report any typos/errors to barry@freethinker.co.uk
If you'd like to buy me a cup of coffee – and boy, do I get through a LOT of coffee keeping this site active – please click the link below.
I'd love a cup of coffee