THE Facebook page of the Christian Congregation The Redeemer Church in the Bronx was taken down after its pastor pleaded guilty last week to the manslaughter of his wife in an in a particularly brutal attack in 2019.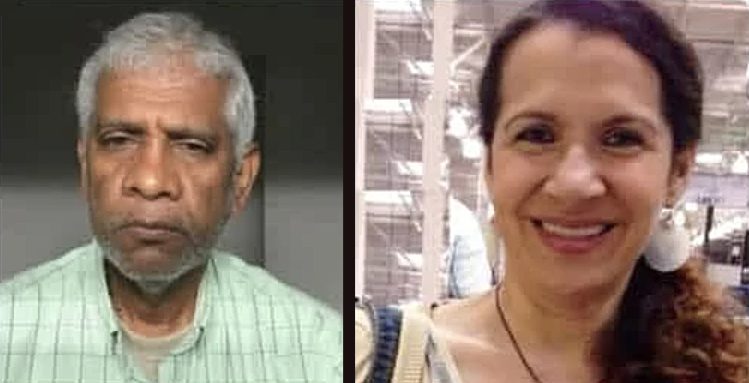 Victor Mateo, 65, above, who used two cars and a machete to kill Noelia Mateo, 58, will be sentenced to 23 years in prison and five years of post-release probation under the terms of the plea agreement reached with prosecutors. He is currently scheduled to appear in January 2022 before Judge Margaret Clancy in Bronx Supreme Court, where he will be formally sentenced.
At the time of the killing, the church, according to The Christian Post, described itself on Facebook as:
A close-knit, Spirit-filled, bilingual congregation of worshipers of Jesus Christ located in The Bronx, NY. We welcome everyone to our church.
According to District Attorney Darcel D Clark, Mateo parked outside of Noelia Mateo's house on the morning of October 3, 2019 and waited for her to come outside. The couple had reportedly been estranged for about a month.
Noelia reportedly left the house a little before 7 am to drive her grandchildren, ages nine and 11, to school. When the three reached Noelia's vehicle, the pastor struck her with his vehicle. The victim then his managed to crawl under her own car which was used to drive over her several times.
He then retrieved a machete from his car, then hacked her multiple times as their grandchildren watched the entire ordeal in horror, the DA's office said.
Following a joint investigation by the Pennsylvania State Police, the NYPD, and the US Marshals Service, authorities apprehended Mateo a week later in Hazleton, Pennsylvania. He was initially charged with second-degree murder, criminal possession of a weapon, and endangering the welfare of a child in addition to the first-degree manslaughter charge.
Clark said in a statement.
The defendant and the victim, his wife, had been estranged for approximately a month when he mercilessly killed her in front of her two young grandchildren and bystanders in broad daylight. The victim's grandchildren not only had to deal with the loss of their grandmother, but also with immense trauma after witnessing such cruel events.
• Please report any typos/errors to barry@freethinker.co.uk
If you'd like to buy me a cup of coffee – and boy, do I get through a LOT of coffee keeping this site active – please click the link below.
I'd love a cup of coffee