REPORTS of Catholic clergy possessing child porn and/or sexually abusing youngsters are a dime a dozen, but, until today, I'd never heard of supporters of an accused priest launching a fundraiser for a priest's defence.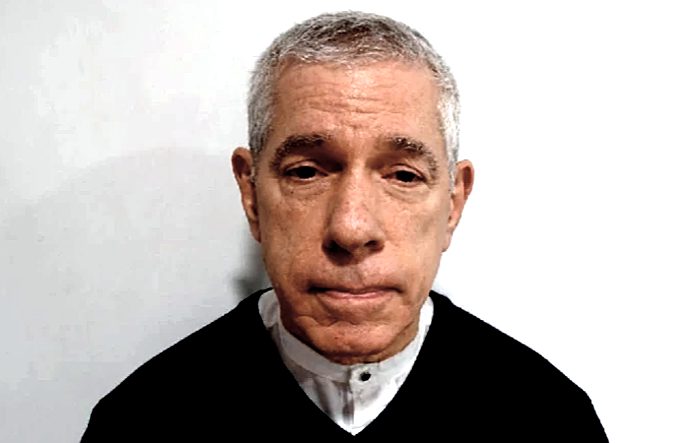 It's reported by the Catholic News Agency that the "traditionalist" Catholic media organisation, Restoring the Faith, is convinced that Rhode Island priest Fr James Jackson, above, had been "framed", and that hundreds of indecent photos of prepubescent females, including infants and toddlers found on his external hard drive, had been "planted."
So it launched a fundraiser, which GoFundMe promptly shut down without giving a reason – but not before $60,000 was raised in just six hours!
So Restoring the Faith moved it's appeal to Christian crowdfunding site, GiveSendGo, and the amount donated at the time of writing was just over $146,000.
The "TRUTH for Fr James Jackson FSSP"appeal says:
Big Tech doesn't want the truth, but we do. This fundraise is to help discover what actually happened with Fr. James Jackson, FSSP. At least 50% of the proceeds will go towards forensic computing and private investigation – the rest to his legal defense.

WE ONLY CARE ABOUT THE TRUTH. EVEN IF THE TRUTH IS DIFFICULT TO PROCESS. In an age of political policing, the faithful deserve a 2nd pair of eyes on the evidence.
CNA reports that federal authorities filed additional child pornography charges against Jackson, of St Mary's Church in Providence, who was arrested on October 30.
Jackson, 66, is a member of the Priestly Fraternity of Saint Peter (FSSP), and has repeatedly written about abuse scandals in the Catholic Church. Most recently he commented on widespread clerical sexual abuse in France. He wrote in an October 10 church bulletin:
The astounding statement about the abuse of minors in the Church in France is staggering.
Jackson made his initial appearance in US District Court in Providence via teleconference last Wednesday when he was charged with distributing child pornography, and possessing and accessing with intent to view child pornography.
He was released on an unsecured bond Wednesday with electronic monitoring, and was allowed to return to his home state of Kansas to live with a relative while waiting for the charges to be adjudicated.
It was disclosed in federal court that Jackson has COVID-19 and won't return to Kansas until he recovers. He is scheduled to be arraigned on state child pornography charges November 15.
A forensic analyst with the Rhode Island State Police found "hundreds of image and video files depicting [child sexual abuse material]" during an on-scene forensic preview of a two-terabyte external hard drive located in an office area adjacent to Jackson's bedroom, according to an affidavit filed in support of the federal charges.
These image and video files depicted prepubescent females, including infants and toddlers, engaged in sexual acts.
The warrant stemmed from a state task force investigation that identified a computer or other device "sharing files of child sexual abuse material (CSAM) using a peer-to-peer file-sharing network," the affidavit states. Investigators traced the device to St. Mary's rectory.
Dave Counts, a St Mary's parishioner, described experiencing a "rollercoaster" of reactions to Jackson's arrest.
Counts told CNA that he has spoken to many people who know Jackson better than he does who insist the popular priest is innocent of the charges. Counts also said that he has a degree in computer science and understands how easily computers can be hacked to plant incriminating evidence against someone.
On the other hand, he added, the information contained in the affidavit is deeply disturbing.
And either way, as a Catholic I will be praying for our church. I will be praying for Father Jackson, because either way it's horrendous, right? If he was framed it's the most horrendous thing you could do to a priest, really.

It's a complete character assassination to the point where even if his name is [cleared], he probably will never fully recover. And if it's true, then it's one of the most horrendous things he could do.
According to Restoring the Faith Media, at least 50 percent of funds raised will go toward "forensic computing and private investigation," and the remainder will go to his legal defence.
• Please report any typos/errors to barry@freethinker.co.uk
If you'd like to buy me a cup of coffee – and boy, do I get through a LOT of coffee keeping this site active – please click the link below.
I'd love a cup of coffee