NUMEROUS media outlets are reporting on the fury expressed by many over the decision by a judge not to jail Christopher Belter, 20, who had earlier pleaded guilty to sexually assaulting four teenage girls.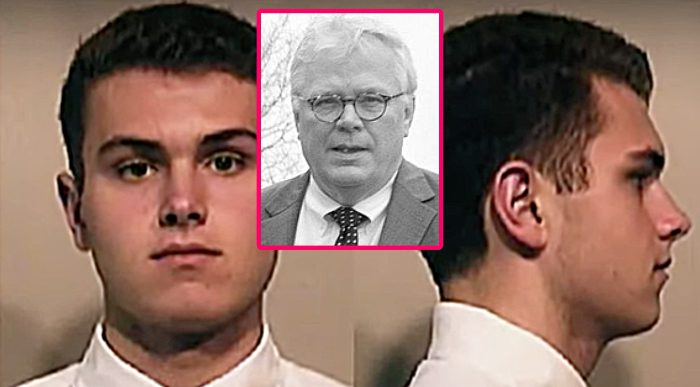 According to The New York Times, in sentencing Belter, above – raised in a wealthy family – to eight years' probation, Judge Matthew J Murphy III of Niagara, New York, County Court, inset, said:
I'm not ashamed to say that I actually prayed over what is the appropriate sentence in this case because there was great pain. There was great harm. There were multiple crimes committed in the case.
He added:
It seems to me that a sentence that involves incarceration or partial incarceration isn't appropriate.
He told Belter, who must register as a sex offender, that the probation would be "like a sword hanging" over his head for the next eight years. He offered no further explanation for why the sentence did not include prison time.
In a statement yesterday (Thursday), Brian Seaman, the Niagara County District Attorney, expressed frustration with the sentence, saying that his office had been:
Very clear that we believed a prison sentence was entirely appropriate in this case.
Seaman said of Belter's mansion:
This was a house of sexual assault.
The Washington Post reported that the crimes took place between February 2017 and August 2018 at Belter's parents' home in a wealthy neighborhood of Lewiston, a few miles outside Niagara Falls. During that time, three 16-year-old girls and a 15-year-old girl were assaulted in four separate incident.
Teenage girls who went to what was dubbed a "party house" were allegedly supplied with alcohol and drugs by Belter's mother, Tricia Vacanti, now 50; his stepfather, Gary Sullo, 56; and Jessica M Long, 42, a family friend.
The three adults, who police say helped groom the girls for sexual assault by Belter, have pleaded not guilty in Lewiston Town Court to misdemeanor charges of child endangerment and unlawfully dealing with a child. None of them responded to requests for comment on the sentence.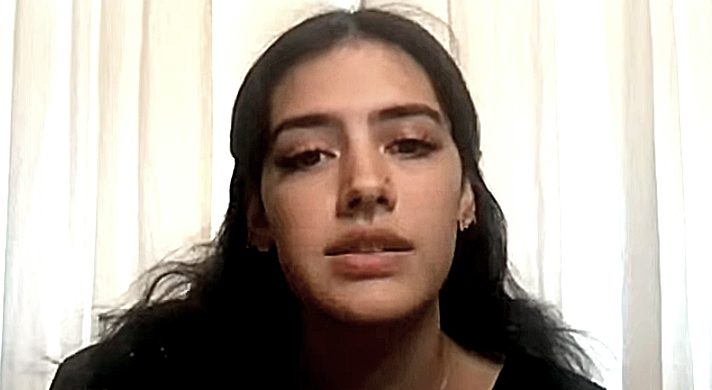 One of the victims, who chose to be identfied as "MM", above, became physically ill after the sentence was passed. Steven M Cohen, her lawyer said:
My client threw up in the ladies room following the sentencing. If Chris Belter was not a white defendant from a rich and influential family he would surely have been sentenced to prison.

The truth of what went on and what he did to his victims is far more egregious than the charges he pleaded to.
After initially being accused of more serious crimes in the four attacks, Belter agreed in 2019 to plead guilty to third-degree rape, attempted sexual abuse and two misdemeanors.
A different judge gave Belter, who was 16 and 17 at the time of his crimes, an interim sentence of two years' probation. The sentence offered him the chance, if he met its terms, of being treated as a youthful offender when his final sentence was decided – reducing, or even eliminating, any potential prison term and allowing him to avoid registering as a sex offender.
In explaining the sentence at the time, according to court records, the judge expressed doubts about whether Belter could abide by its conditions. Her scepticism turned out to be warranted.
Among other things, the interim sentence prohibited Belter from viewing pornography, something he subsequently acknowledged doing anyway by installing software on his personal computer to flout the restriction.
Judge Murphy will turn 70, New York's mandatory retirement age for judges, next month. A Democrat, he was first elected to the county court in 2007. He was Niagara County district attorney for 16 years before becoming a judge.
• Please report any typos/errors to barry@freethinker.co.uk
If you'd like to buy me a cup of coffee – and boy, do I get through a LOT of coffee keeping this site active – please click the link below.
I'd love a cup of coffee