THE moment I posted a piece last month about a pastor donning drag for an HBO show called We're Here I just knew that local Christians in Newburgh, Indiana, would soon be baying for his blood.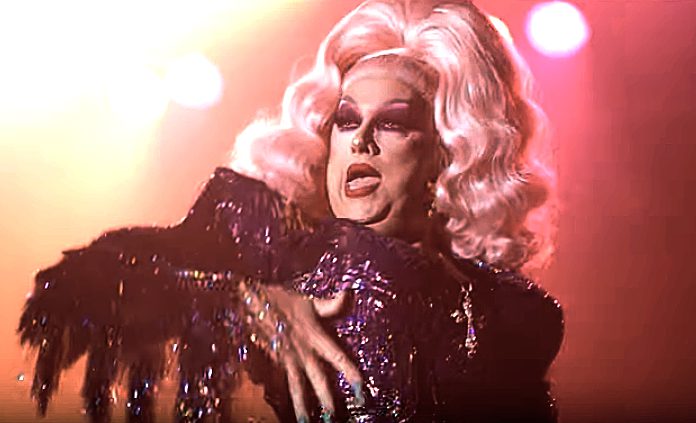 And that's exactly what happened. Craig Duke, lead pastor at the Newburgh United Methodist Church, has been relieved of his clerical duties because of the outrage he sparked among small-town bigots. He will continue to receive a reduced salary until the end of February.
His appearance in the show, filmed in Evansville, was an attempt to show God's "unconditional love" for all – an attempt that fell flat because love is an alien concept to most Christians, and Duke was subjected to outpourings of bullying and abuse.
During the show he said:
You can't do a drag show like this in southern Indiana and not offend someone. I'm hoping it's a bridge for my daughter, for the church I serve, for the denomination I love and for me. And I'm hoping that my voice will become stronger.
Some hope! Duke said he started receiving emails from congregants shortly after the episode aired. So many of them were negative that his church's Staff-Parish Relations Committee insisted that he request a new assignment from Bishop Julius C Trimble of the Indiana Conference of the United Methodist Church.
While he awaited that appointment, he had planned to lead a Bible study about sexuality in the church, but he received another "negative, bullying, attacking email from a church person" that "flipped the tide" for him about a week after the episode aired.
It just got to the point where the conflict, the anger grew too much, and so for my mental health, too, I started to back away, and I told my district superintendent that the conflict was so much, it was at such a level from some, that I was unable to be an effective leader.
A letter sent to church members said:

While there is a diversity of opinion regarding the moral implications of Rev. Duke's actions, he has not been found to have committed any chargeable offense or other violation of the United Methodist Book of Discipline. In short, Craig has reached a place where he feels unable to continue to serve in parish ministry at present.
Last week, friends the of the Duke family started a fundraiser that proved so successful that Duke intends using the money to start a new inclusive ministry. As of today, supporters have donated more than $58,600.
The LGBTQ media advocacy organisation GLAAD called Duke's departure from the church a "disservice" to the community.
Pastor Craig is emulating the example of Jesus, who also spent time with those who were rejected by the pious. That his own church members bully him and the church hierarchy into removing him from his ministry is a disservice to the congregation, to the Evansville community, and to the ministry of the United Methodist Church.
• Please report any typos/errors to barry@freethinker.co.uk
If you'd like to buy me a cup of coffee – and boy, do I get through a LOT of coffee keeping this site active – please click the link below.
I'd love a cup of coffee