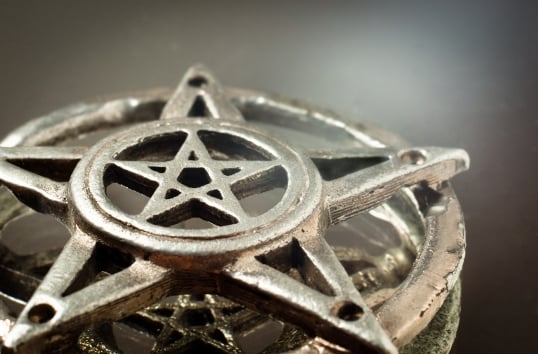 So, earlier this month, in response to a request from Patheos for their bloggers to answer the question "What do I believe?"–I wrote about my beliefs. There were many positive comments and some folks, moved by my words and seeing, perhaps, a reflection of their own views in them, shared what I had written on their own blogs.
I had not realized at the time that there had been an increasingly-contentious discussion occurring in the pagan blogosphere (and also on Tumblr and Facebook) about the differences between the beliefs and practices of polytheist pagans and those who, like me, are less concerned with deity and more likely to engage with the gods on a more abstract level (that is, not as literal beings).
At this point I have only read or listened to a fraction of the ongoing conversation, and somehow I became the target of one of a seeming cabal of hard-line polytheists who accused me of being one of the "enemy" (her word) who "comes into polytheistic space" (on the internet?) to "attack" and "marginalize" her and other polytheists with my "non-theistic horse shit."
Now, not all of those words occurred in the same conversation, but they were all written or uttered by this person who apparently believes herself to be a victim of some sort of all out war on her polytheistic beliefs. Things have gotten so heated that a number of members of the polytheistic heathen community have announced they are observing a "month of silence" to protest these "attacks" and to "hold the line" against those (people like me, apparently) who would "marginalize" them.
To this, I say: Huh?
First of all, you can't complain about someone "coming into polytheistic space" as if your Facebook thread, blog or Tumblr page is some kind of brick and mortar temple or sacred grove of trees. It's the internet. If you don't want to engage with people, block them or delete their comments or activate the comment moderation on your blog. But don't tell people they're "coming into" your "space" when you don't own the internet or the social media platforms we're all using for free.
Second: who's marginalizing you? Other pagans? Really? Aren't you more concerned about the social or religious mainstream communities of America or the news media marginalizing you? And aren't you being just a little bit hypocritical, accusing others of "marginalizing" you when you refer to others' spiritual beliefs as "horse shit?" Just saying. But again, I ask, how precisely are you being marginalized? The fact that other pagans do not share your views does not mean they are marginalizing you. It just means they don't agree with you and don't believe as you do. It doesn't necessarily mean they don't respect your views, and it most definitely doesn't equate with oppressing or "marginalizing" them, or you.
Third: why, oh why, is it impossible for so many people in the pagan community to refrain from engaging in "holier than thou" tactics and trying to make those with different beliefs feel inferior? I mean, honestly, who cares? In any given week, you will meet many more pagans who came to this path for its diversity, openness and tolerance than you will those who came to it in order to lord it over others. Yet strangely, these self-serving, attention-seeking narcissists are the ones who seem to dominate the conversation.
Maybe it's not just paganism, maybe other spiritual communities have these issues (Antagonists in the Church, anyone?), and maybe this will always be the way of things. After all, we as neo-pagans have endured decades of attempts to paint us as any number of scary figures, from bloodthirsty baby killers to brainwashing ideologues, in tracts, in books, on websites, in horror films and in television documentaries. But we have not let such tactics diminish our determination to follow our spiritual leanings. Yet, increasingly, within our own wider community, we are "drawing lines in the sand" intended for each other.
And didn't many of us decide to embrace the journey on this path because we wanted to create a better world? A world where our respect for nature and our love of myth and history would help ameliorate the isolation and alienation so many contemporary people feel as our culture becomes increasingly distanced from the natural, sensual earth?
It doesn't matter if you call them gods, or myths, or fairy tales, or trees, or rivers, or porcupines, or the fey, or the Good Folk, or archetypes, or hallucinations. What does matter is that our human ability to imagine and manifest a better world is bound up in our willingness to engage with the wholeness of the human experience, and limited only by our own creativity and courage.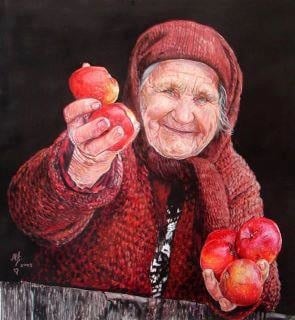 To waste time arguing or feeling offended because others don't believe as we do, is to miss out on the thrilling opportunity that lies before us: shimmering, numinous, expectant, ripe.