Here is more evidence of nationalism in our culture. This couldn't be further from anything Christian. Product:
Folding Prayer Bench, Patriotic Edition Walnut meditation bench upholstered in American Flag fabric to enhance your prayer time.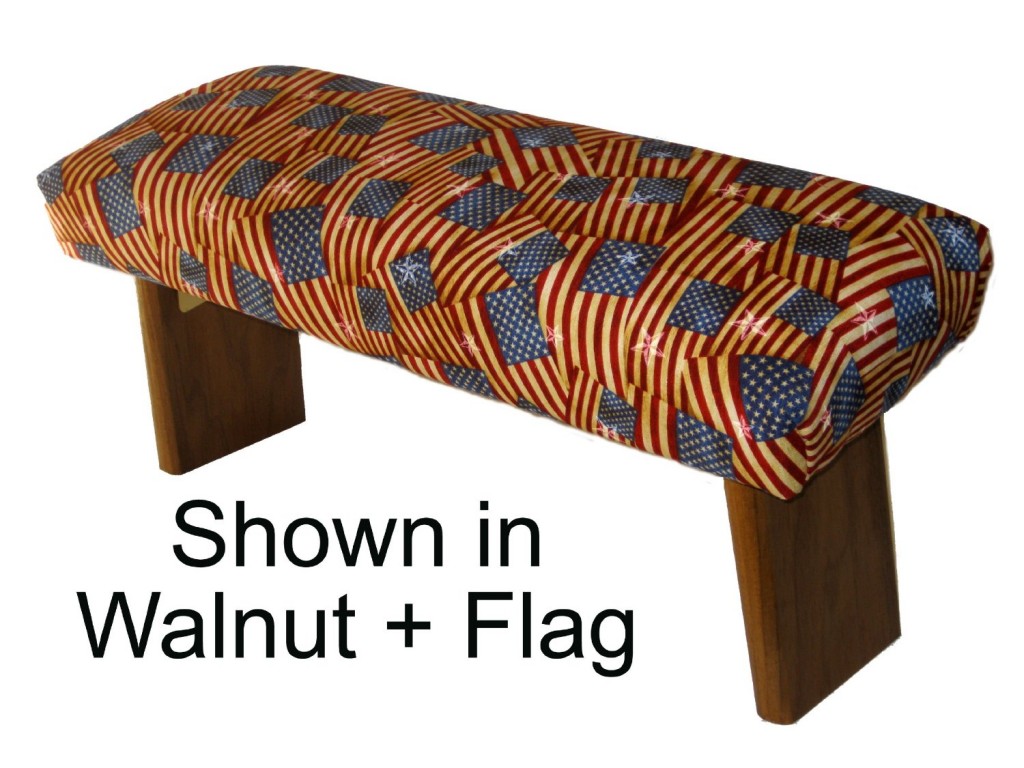 The flag, of any nation, and the cross of Christ NEVER belong together. For those who don't think nationalism is a big problem, here's evidence that indeed it is. Ironically, the description even appeals to this passage: "But seek first his kingdom and his righteousness…" Hhhhhhmmmmmm….
What thoughts do you have about nationalism in general and this padded kneeler in specific?