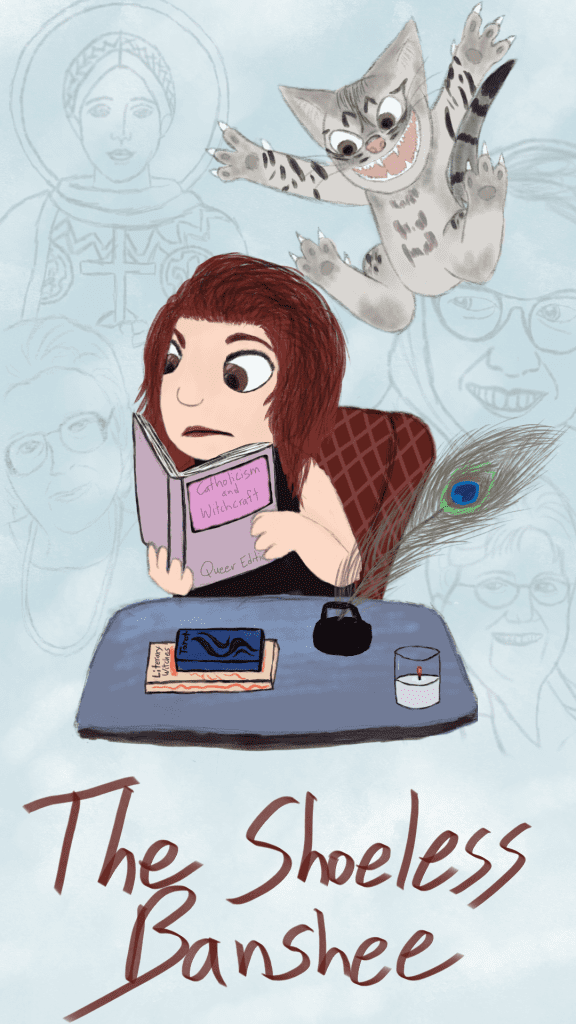 Starting a nonprofit for those who need
The Shoeless Banshee is in the process of growing into a nonprofit, and we need everything—kindness, clothes, food, lodging, and money—to provide for the beloved refugees we keep collecting and reimburse our interns and friends for their time and goodness:
Since I began writing openly 2 years ago about being a survivor of Catholic domestic violence, I've heard regularly from family, relatives, and strangers who read my truth and felt compelled to share theirs with me.

Most of them need someone willing to sit and breathe and cry with them. To hold space for their pain. But many of them also have huge physical needs—money and food to shelter and feed their children, jobs, therapy, medical attention.

I've done and will continue to share the little financial wealth I have with them. Currently I'm unemployed due to Covid, and most of that money has gone into my budding nonprofit, which will simply be a web of kind spider folk who want to help those who need.

And we all need.

So join me. Step Beyond the Pale and let me know what you need or what you want to give. We need volunteers and employees who have every single skill imaginable. And we need financial resources to distribute, if you've any extra to spare.

from the GoFundMe description
So, if you've got funds, please donate them via PayPal right here through patheos.
You can also donate through venmo, gofundme, facebook, or cashapp, and I'll pass it on to the recipient who is most in need:
GoFundMe: https://gf.me/u/ypypsw
Paypal: marie.e.kopp@gmail.com (paypal.me/mariekopp)
Venmo: @Marie_E_Avers
CashApp: $MarieAvers
Facebook: https://www.facebook.com/donate/660416791564936/?fundraiser_source=external_url
Patreon is also in the works (so send me your requests for patron incentives!).
And if you have a gift or passion that's been lying dormant for so long, please get in touch with me on social media and let me know what it is and how you'd like to use it to get involved in consuming this world with unflinching divine madness and mercy.