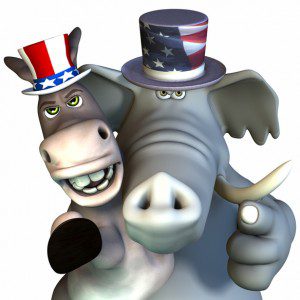 ---
This is a series of the ongoing saga of a newly married couple with radically different political views. Part one is here. Part two is here. Part three is here.
---
Friday morning, after a troubled night replaying in my mind the neo-dictator (Only I can fix this!) speech given by GOP nominee Donald, I rose only slightly later than usual.
Moments later, I knew it had happened again–a crazy-fast heartbeat. Hardly the first time but I'd been able to get previous episodes under control fairly easy. However the last time this happened, just a few weeks prior, it went on for five hours despite trying every technique found on Dr. Internet.
Yeah, I needed to go to the ER then, but I was still wearing my Superwoman emblem. I would tough this out. Period.