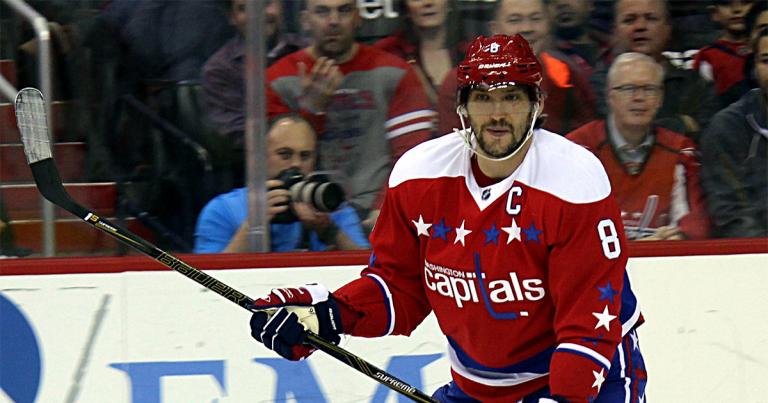 Tonight the Stanley Cup Finals begin with the Washington Capitals facing the Las Vegas Golden Knights. Alexander Ovechkin captains the Capitals in their attempt to get their first cup since starting in 1974. I ran into a recent story of Ovechkin showing Christian virtues of charity and humility. This is always a positive aspect making me more open to cheering for an athlete. Back this fall, Ovechkin helped a homeless man stay warm in Edmonton, likely the coldest city in the NHL.
The Washington Capitals forward was spotted in downtown Edmonton buying warm clothes for the man.

When asked about it during a scrum with reporters ahead of Saturday night's game against the Oilers, Ovechkin downplayed the act.

"(It was) nothing," Ovechkin told reporters. "I just went to the store with (Evgeny Kuznetsov and Dmitry Orlov), I saw the guy, no shirt. Went to the store to buy him a sweater, coat and a hat."

Capitals coach Barry Trotz was not surprised to hear about Ovechkin's good deed.
Another article reported his humble response to the incident.
"It's something I think where if you see a guy almost naked out there with that kind of temperature, I think every human can do something, you know? Warm coat or a shirt or whatever."
The Washington Capitals vs. the Golden Knights
Ovechkin is Russian Orthodox but I couldn't find much on how religious he was. Such acts of virtue acts might be a good reason to cheer for the Capitals to win their first Cup this year.
As a Canadian, watching the Stanley Cup final is almost obligatory, and as someone living in the DC area, I can't cheer for the Golden Knights. Nonetheless, seeing such positive acts but top athletes always make cheering for them more enjoyable for me.
Note: I in no way intend to disparage those who cheer for the Golden Knights. This is supposed to be positive about one player not saying the others are bad.