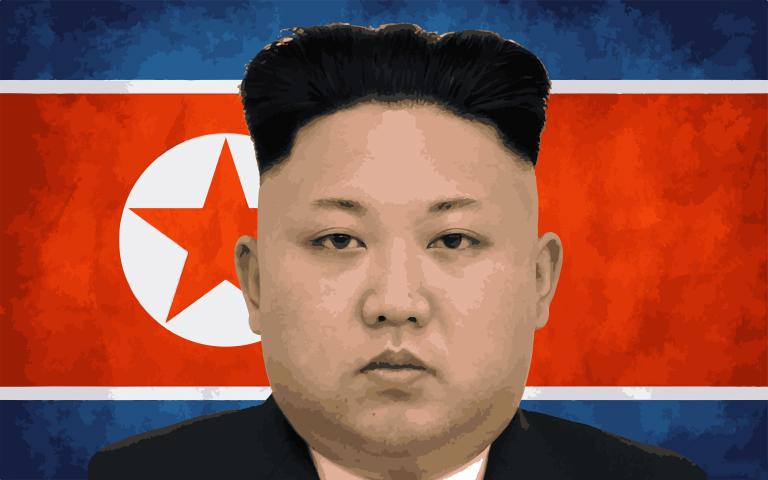 Last night we had a historic summit between Donald Trump and Kim Jong Un. Reuters reported.
"President Trump committed to provide security guarantees to the DPRK and Chairman Kim Jong Un reaffirmed his firm and unwavering commitment to complete denuclearization of the Korean Peninsula," said the statement.

DPRK is the Democratic People's Republic of Korea, the formal name of North Korea.

Trump said he expected the denuclearization process to start "very, very quickly". U.S. Secretary of State Mike Pompeo and North Korean officials would hold follow-up negotiations "at the earliest possible date", the statement said. […]

Trump said joint military exercises with South Korea would be halted. He said the move would save Washington a tremendous amount of money and would not be revived "unless and until we see the future negotiation is not going along like it should".
South Korean President Moon Jae-in welcomed the news as the South China Morning Post reported.
"I offer my heartfelt congratulations and welcome the success of the historic North Korea-United States summit", Moon said in a statement.

"The June 12 Sentosa Agreement will be recorded as a historic event that has helped break down the last remaining cold war legacy on Earth."
Just War and Catholic Social Teaching
From a Catholic perspective, there are several issues in this story. I will deal with nuclear weapons, peace and war, and human rights. (Note: I will assume enforcement: often this focuses on technical details that are yet not clear and outside my expertise.)
Nuclear Weapons
Pope Francis spoke about Nuclear weapons last November. As the Catholic Herald reported.
Pope Francis told the group that the "essential" witness of survivors of the bombings in Japan as well as those suffering the effects of nuclear weapons testing are prophetic voices that serve "as a warning, above all for coming generations."

In his speech, the pope said that when it comes to the ideal of a nuclear-free world, a "certain pessimism" exists and brings with it "considerable expense" as nations modernize their nuclear arsenals.

"As a result, the real priorities facing our human family, such as the fight against poverty, the promotion of peace, the undertaking of educational, ecological and health care projects, and the development of human rights, are relegated to second place," he said.

Pope Francis said the existence of weapons whose use would result in the destruction of humanity "are senseless even from a tactical standpoint."
The fundamental problem with nuclear weapons is that they are too indiscriminate. Catechism #2313 states, "Non-combatants, wounded soldiers, and prisoners must be respected and treated humanely." Gaudium et Spes 80 goes even further
Any act of war aimed indiscriminately at the destruction of entire cities of extensive areas along with their population is a crime against God and man himself. It merits unequivocal and unhesitating condemnation.
This condemnation points to many acts during World War II, not just Hiroshima and Nagasaki. It is hard to find a case where using a nuclear weapon did not cause significant civilian deaths. Yet, just war teaching says we must avoid civilian deaths as much as possible. Thus, Catholic teaching supports the denuclearization of the world. This support is even stronger for rogue nations like North Korea.
Peace over War
Catechism #2308 points out our obligation to seek peace over war.
All citizens and all governments are obliged to work for the avoidance of war.

However, "as long as the danger of war persists and there is no international authority with the necessary competence and power, governments cannot be denied the right of lawful self-defense, once all peace efforts have failed." [Gaudium et Spes 79]
One side agreed to reduce armaments, the other side agreed to reduce military exercises. Combined these seem to be work towards avoiding war.
Human Rights
North Korea has a horrendous record on protecting the human rights of its citizens. Here's a summary from Human Rights Watch.
A 2014 United Nations Commission of Inquiry (COI) report on human rights in North Korea stated that systematic, widespread, and gross human rights violations committed by the government included murder, enslavement, torture, imprisonment, rape, forced abortion, and other sexual violence, and constituted crimes against humanity. […]

The government practices collective punishment for alleged anti-state offenses, effectively enslaving hundreds of thousands of citizens, including children, in prison camps and other detention facilities. Detainees face deplorable conditions, sexual coercion and abuse, beatings and torture by guards, and forced labor in dangerous and sometimes deadly conditions. […]

UN officials estimate that between 80,000 and 120,000 people are imprisoned in political prison camps.
This breaks all kinds of issues with Catholic moral and social teaching. Basically, every form of punishment listed is contrary to Catholic teaching. The fact that the deal – at least the details known so far – makes no mention of this is disappointing. Someone needs to protect the innocent North Koreans. International agreements need principle, not just self-interest.
This deal isn't perfect, but it looks like a decent start. Let's pray further agreements do more and let's encourage politicians to work towards a fuller living of Catholic social teaching.