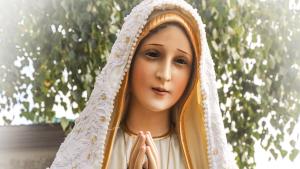 We should celebrate both John Paul II's and Francis's consecrations of Russia to the Immaculate Heart. I wrote about this over on FrMatthewLC.com:
It is great that Pope Francis will be consecrating Russia again on the 38th anniversary of John Paul II's consecration. This news brought out several claiming that Russia had not been consecrated to fulfill the request at Fatima. The logic grounds for such claims are extremely flimsy and of necessity need to involve one of several colossally unlikely conspiracies. I will cover Francis's re-consecration, the basic argument it was done in 1984, & alternatives that don't make sense. […]

Sr. Lucia is either a reliable source or not a reliable source. She is the source for the request and for the 1984 consecration fulfilling Mary's request. If she is reliable, then we have both are reliable, but if she is not, neither are reliable. Given other external factors of Sr. Lucia's character, I think she is reliable. However, if she is not reliable for one, she logically is not reliable for the other.

The request for the consecration of Russia first appeared in 1929. The other two Fatima seers were long dead so Sr. Lucia is the only source. Even though Lucia mentioned this related to a 1917 vision, no source predates the other seers' deaths…
You can read more over there.